Fitbit Ace 2 review: a fun kids' fitness tracker
Keep tabs on your little ones while they workout and keep fit with the Fitbit Ace 2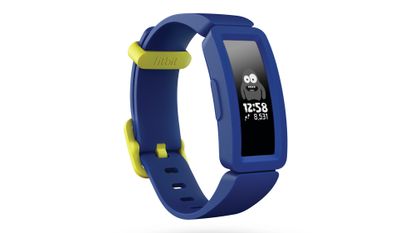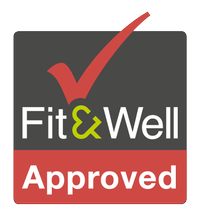 (Image credit: Fitbit)
The Fitbit Ace 2 is a well thought out fitness tracker for children. It errs on the side of younger kids, so teenagers will be happier with an adult solution. But the little ones in your life will no doubt love this motivational tool.
Reasons to buy
+

Rugged build

+

Extensive parental controls

+

Good motivational tool
Reasons to avoid
-

Better battery life would be convenient

-

A little expensive for what it offers

-

Limited touchscreen
Welcome to Fit&Well's Fitbit Ace 2 review. In the world of fitness wearables, Fitbit is a well-known brand for many of us. Simple to use yet offering most of the key features needed for everyone from those who occasionally jog to avid swimmers, Fitbit wearables are a popular choice. So, it makes sense to see a child-focused alternative for the little ones in your life with the Fitbit Ace 2.
A chunkier design than something like the Fitbit Inspire, the Fitbit Ace 2 aims to be able to withstand whatever your youngster gets up to - even if they're prone to destroying everything in their wake as they play.
Underneath that rugged hood, the Fitbit Ace 2 is a fairly respectable Fitbit in its own right. It has relatively simplistic features compared to its best Fitbit adult siblings, but that's just fine for your child and you'll still appreciate being able to track how active your little ones really are.
With a reasonable battery life, a cute interface and the ability to see more of what's going on via the Fitbit app, the Fitbit Ace 2 is a good choice for your child's first step into the wearable world. Let's look further into what it offers for the price (and speaking of price, check out our Prime Day Fitbit deals page for all the biggest and best discounts).
Fitbit Ace 2: Price and Color Options
The Fitbit Inspire has a recommended retail price of $69.99 / £69.99. As it's been around a little while, you can generally find it for a bit less if you shop around - check out our guide to the best Fitbit deals, updated hourly with the lowest prices.
All Fitbit Ace 2s come in the one size with an adjustable clasp for getting the right fit on your child's wrist. When it comes to colour choices, it's between three styles: a watermelon pink with a teal clasp, dark blue with a neon yellow clasp, or punchy purple with a blue clasp. Alternative band designs can also be bought separately, in two statement-making printed designs.
Alongside that, there's also a 90-day free trial of Fitbit Premium via the app although, obviously, this will be of more benefit to you as the adult than your child, given how the gadget works.
Fitbit Ace 2: Features
It's quite obvious what the key feature for the Fitbit Ace 2 is - it's aimed at kids while still offering a full fitness tracker experience. There are many wearables out there aimed at children, but few are as feature-rich as the Fitbit Ace 2. That doesn't mean it's as impressive as more expensive Fitbits out there but its simple interface and effective tracking means it's ideal for children.
The core features are here in the form of tracking steps and general activities. As with most Fitbits, the Fitbit Ace 2 is pretty accurate too. We found it tracked steps appropriately no matter what was going on and reported accurately all day long.
Tied into that, the Fitbit Ace 2 uses the World Health Organisation's recommendation of 60 minutes of daily physical activity for kids, adding that into the goal on the app. One neat addition to this is that you can choose a clock face that demonstrates the goal as it's gradually achieved. We loved the animated plant that grew as the day went on and one's activity developed. It's a little rudimentary, but sure to appeal to youngsters who like to see visible progress as they play and run around.
Like it's bigger sibling the Fitbit Inspire, there's no heart rate tracking or GPS here. But that feels much less of an issue for children than adults though, and we can't see anyone missing either feature much.
The Fitbit Ace 2 is also water-resistant up to 50m so your child can easily wear it while swimming or in the bath, and you don't have to worry about them getting their gadget wet.
The Fitbit Ace 2's touchscreen is a little basic, modelling the Fitbit Inspire's, but it looks fine. Your child can easily swipe through the interface, spotting where their steps have developed as well as seeing what a good job they're doing of keeping active on a regular basis. Again, it's the screen that makes the Fitbit Ace 2 feel a little cheaper than it actually is.
Fitbit Ace 2: Battery Life
The Fitbit Ace 2 offers a five-day battery life and it's fairly reliable. That battery life can be reduced a little by choosing an animated clock face but it's not a big reduction, and it's certainly worth doing if it provides your child with extra motivation.
It uses the same charger as the Fitbit Inspire. You simply slide the two connectors together and check they match up appropriately. It's not a snug fit at first but you get used to it. The key thing here is you won't need to get your child to slow down too often to recharge, although don't be surprised if they mutter about missed steps while you do it. A seven or even 10-day battery life would have been convenient here.
Fitbit Ace 2: Design and Performance
The Fitbit Ace 2 has the basic Fitbit layout design-wise, but it appreciates that kids need something more robust. It uses a more plasticky wristband that's far more flexible so if your child gets it caught on something, neither them or the tracker will suffer in the de-snaring.
On top of that, the touchscreen is sunken within the design. It has a small lip on the top, providing the screen with a little extra safety in case of knocks or scratches. It won't be a miracle worker but it's certainly a good start. The touchscreen itself is easy to use for both you and your child and as mentioned, we really like the animated clock faces that track progress.
In our time testing it out, tracking was all fairly accurate. Steps were on a par with other Fitbit devices, although sleep tracking was a little trickier to gauge as it was dependent on how honest the child was in reporting back. It seems pretty reliable though and a good guide to how well your child is resting.
Fitbit Ace 2: Parental Controls
As a child-focused Fitbit, the Fitbit Ace 2 also has some useful parental controls built-in. These are selected at the set-up stage in the Fitbit app, and immediately demonstrate why this is a good alternative to buying your little one an adult Fitbit. By setting up a family account, you can easily see how active your child is, how well they're sleeping (and whether they're sticking to good habits), and monitor who they add as a friend through the Fitbit community.
Setting up bedtime reminders is sure to be a popular option, but you can also choose to remind your kids to move and stretch their legs if they've been staying still for too long. A Kid's View makes this all accessible to your child too, albeit with some key restrictions so they only see what you want them to see. It's all quite well-thought out.
Fitbit Ace 2: Verdict
It's always good to encourage kids to be active and the Fitbit Ace 2 does an excellent job of facilitating that. Its rugged design means you won't have to worry about it getting broken any time soon, and we like that it offers children just enough information without overwhelming them with expectations.
It's a little more expensive than adult equivalents of the same kind of fitness wearable, but it's a relatively small price to pay for those all-important parental controls. If you're keen to see just how active your child truly is and figure out where you can both improve on things, this is a fun motivational aid for a decent price.
Also Consider
Fitbit Inspire
Technically very similar to the Fitbit Ace 2, the Fitbit Inspire offers much of the same features but without the rugged design and parental controls. That's no good for younger children who will be prone to knocking it, but if you have an older child looking for a new Fitbit then the Fitbit Inspire is a good bet. It looks more stylish and offers the same features for less (having launched in March 2019, you'll likely find it for a drop-down price - check our Fitbit deals page for the latest offers). Just don't expect to be able to control as much remotely.
Garmin Vivofit Jr. 3
The Garmin Vivofit Jr. 3 is perfect for children four and above, giving them the chance to track their activity as they play and exercise. Whether they are running around with friends or swimming they can use the smartwatch to see how much they've moved that day. The parent-controlled app also gives you the ability to set them chores and rewards. While they also get rewards if they reach active goal minutes - with quizzes and games.
Fitbit Inspire 2
Teenager in the family? The Fitbit Ace 2 is far too child friendly for them and they won't want the ageing Fitbit Inspire. Get them the Fitbit Inspire 2 and they'll be delighted with extra features like heart rate tracking, a 10 day battery life, and more effective sleep tracking. It'll be the perfect gift for an active teen.
Get the Fit&Well Newsletter
Start your week with achievable workout ideas, health tips and wellbeing advice in your inbox.
Jennifer is a freelance contributor to Fit & Well. She specializes in health and fitness technology, and has written for titles including for Wareable, TechRadar, Lifewire and others. When not writing for Fit & Well, Jennifer also writes regularly about technology for TechRadar, Mashable, Digital Trends, and TopTenReviews. Her preferred form of exercise is walking, running and lifting (not so impressive) weights, usually backed up by as many interesting apps and fitness wearables as she can summon. In her spare time, she's a keen amateur cook and spends far too much time working her way through every cinema release possible.