Fitbit Inspire review: a sound fitness tracker and the best budget Fitbit
The cheap and cheerful Fitbit Inspire gets the job done if you're not too fussed about all the latest features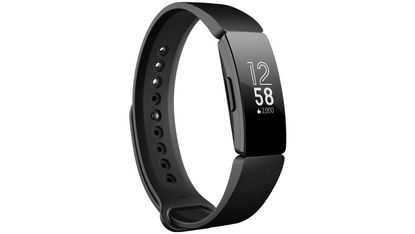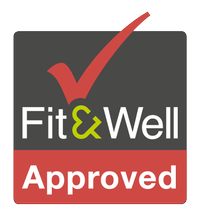 (Image credit: Fitbit)
The Fitbit Inspire is a well-designed budget fitness tracker. It might lack a few critical features for more avid fitness addicts, but if you simply want to cover the basics like step tracking, sleep monitoring, and calorie counting, it does a decent job.
Reasons to buy
+

Stylish to wear

+

Good battery life

+

Plenty of useful features for the price
Reasons to avoid
-

No heart rate monitoring

-

Limited touchscreen

-

Sleep tracking isn't very accurate
Welcome to Fit&Well's Fitbit Inspire review. Fitbit is a well-established name in the fitness wearable world, and for good reason.
All of the brand's devices are reasonably good when it comes to helping you monitor your active life daily (read more on that front in our best Fitbit guide), while never overcomplicating matters with intricate details or a confusing interface.
In the case of the Fitbit Inspire, it's a robust effort for a budget wearable. Launched in March 2019, it lacks a few useful extra features like heart rate monitoring and a more advanced touchscreen, but it feels foolish to be too critical when you consider its price point. Consider the newer Fitbit Inspire 2 if you want more advanced features, of the Fitbit Inspire HR for heart rate tracking.
But as an entry point to Fitbit's world, the Fitbit Inspire is an excellent place to start. It looks good, it's easy to use, and has a decent five-day battery life. Plus its app and entry to the Fitbit ecosystem are straightforward to figure out, even if you're not particularly technically minded.
We're not convinced that those keen to spend their weekends hiking or pushing themselves to the physical limit will get much out of the Fitbit Inspire, but if you simply want to keep an eye on your steps and log some occasional swimming, this will do the job well. Read on to learn more about what the Fitbit Inspire provides.
Fitbit Inspire: price and color options
The Fitbit Inspire has a recommended retail price of $59.99 / £69.99. You can typically pick it up for a bit less than that (helpfully, we've rounded up the best Fitbit deals for you) thanks to good discounts at third-party retailers.
Wherever you buy it from, it's available in a choice of two colors: black or sangria (a twist on red). Each unit comes with both a small strap and large strap (which fit wrists 140-180 mm and 180-220 mm respectively). It's possible to swap out the wristbands for a different colour too, as well as purchase a clip so it can be attached to your clothing rather than wrapped around your wrist.
At the moment, you also receive a 90-day free trial of Fitbit Premium via the app. This offers you a little more insight into how you can do better daily with a personalised wellness report, as well as guided programs and exclusive workout routines.
Fitbit Inspire: features
Odds are you're considering the Fitbit Inspire for its features rather than its looks. Fortunately, it covers most of what you could need.
We'll get the downsides out of the way - there's no heart rate tracking here. You'll need the Fitbit Inspire HR or Fitbit Inspire 2 for that. Also, there's no GPS tracking so you can't monitor the routes you've taken on walks, runs or cycles. Other than that, the Fitbit Inspire has mostly what the average health-conscious person needs.
Step counting
Throughout the day, the Fitbit Inspire keeps an eye on the steps you take, helping you in your bid to hit at least 10,000 steps a day. It's pretty accurate at doing so in our comparisons with other fitness trackers and other Fitbits.
Calories burnt
Keeping an eye on those steps also means that it does an excellent job of monitoring how many calories you're burning throughout the day too, with that enhanced if you enter an accurate weight in the Fitbit app.
Exercise monitoring
Besides merely counting your steps, the Fitbit Inspire also keeps an eye out for any exercise you might be performing. By monitoring if you're suddenly going for a swim (yes, it's swim-proof) or upping the speed at which you're walking, thereby suggesting a run, it maintains a decent amount of accuracy.
Water resistance
Its 50m water resistance is excellent for swimming but it's also ideal for when you're simply hopping into the shower or bath and don't want to remember to take the Fitbit Inspire off. After all, it's those little things that mean it's more likely you stick with using it all the time.
Sleep tracking
In our experience, everything works reasonably accurately except for the sleep tracking functionality. Here, we found that sometimes it was overly optimistic, suggesting we got more sleep than we did or that our slumber wasn't as disturbed as it proved to be. It's not a huge problem but it's something to bear in mind and a reminder that generally dedicated sleep trackers are a better option if it's important to you to know exactly how you slept.
Fitbit Inspire: battery life
The Fitbit Inspire promises a five-day battery life and it genuinely delivers upon that. By the time we needed to recharge our review unit, we'd almost forgotten where we'd put the charger. That was after having it strapped to our wrist all day, every day.
The charger is a USB based cable that you simply slide the Fitbit Inspire across, making sure the connectors meet up. It's ever so slightly finicky at first as there's no satisfying clunk when you make contact, but you soon get used to it.
Fitbit Inspire: design
If you want something that subtly fits into your aesthetic, the Fitbit Inspire is ideal. It's lightweight so you'll soon forget it's on your wrist. It's comfortable too, thanks to a soft plastic that moulds around your wrist rather than feels like it's sticking out at any point. It's potentially more stylish than weightier fare, although you do miss out on the aforementioned extra features.
Display-wise, we were a little underwhelmed by the Fitbit Inspire's touchscreen but it is better than nothing. It's a backlit OLED display that looks fine and is easy enough to tap through, but it's not exactly exciting looking, and the choice of watch faces is a little uninspired. It's one of the few parts of the Fitbit Inspire that feels a little cheap. Still, at this price point, that's not a significant issue and you can at least use it to spot notifications such as texts without having to grab your phone.
Fitbit Inspire: our verdict
If you're on a budget, the Fitbit Inspire is a fantastic fitness tracker. It might not be perfect and we'd be tempted to stretch to the extra money to get heart rate tracking via the Fitbit Inspire HR or Fitbit Inspire 2 but if you're on a tight budget, this is an appealing option. It offers all the essentials like step tracking, calorie counting, sleep tracking, and exercise monitoring, all without being any hassle to operate.
On balance and for the price, this is easily the best budget fitness tracker available right now.
Also Consider
A slightly souped-up version of the Fitbit Inspire, the Fitbit Inspire HR offers 24/7 heart rate monitoring. That's ideal if you want to track how you're doing and see where you're pushing yourself the most while working out. It uses that information to give you a snapshot of your cardio fitness level, which is a big help when figuring out your fat burn heart rate zones and other elements. Other than that, it's mostly the same device.
Recently released, the Fitbit Inspire 2 is similar to the original Fitbit Inspire but offers a few extra bits and pieces. There's heart rate monitoring again, along with guided breathing exercises, active zone minute monitoring (so you know when you're working at your most efficient), and further tweaks like a timer and stopwatch, and a 'do not disturb' mode. Best of all is an even better battery life of up to 10 days.
Jennifer is a freelance contributor to Fit & Well. She specializes in health and fitness technology, and has written for titles including for Wareable, TechRadar, Lifewire and others. When not writing for Fit & Well, Jennifer also writes regularly about technology for TechRadar, Mashable, Digital Trends, and TopTenReviews. Her preferred form of exercise is walking, running and lifting (not so impressive) weights, usually backed up by as many interesting apps and fitness wearables as she can summon. In her spare time, she's a keen amateur cook and spends far too much time working her way through every cinema release possible.