Cyber Monday elliptical deals: Last chance price drops on top-rated cross trainers!
These Cyber Monday elliptical deals prices are not to be missed - buy you'll need to hurry!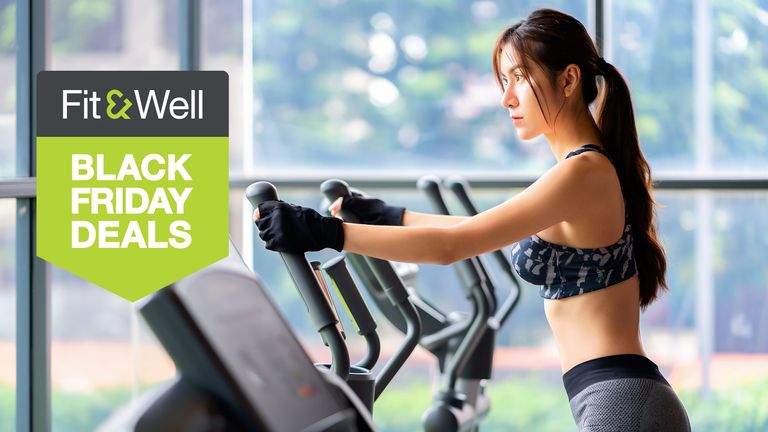 (Image credit: Getty Images)
The Cyber Monday elliptical deals are still going strong - for now!
The annual holiday season shopping bonanza continues over the weekend as we hit Cyber Monday, with many great discounts and deals still available.
If you've been considering adding an elliptical to your home gym set-up (or you're looking for extra special fitness gifts to give this Christmas), then don't delay - now is the time to do it, as these prices won't last much longer. We've seen price cuts of up to $1,000 and more on ellipticals from retailers including Best Buy, Target and Dick's Sporting Goods in the US, and Amazon and Sports Direct in the UK.
Models on offer include many by brands in in our pick of the best elliptical machines. One of our top picks is the ProForm Carbon HIIT H14, which currently has a massive $1,400 off at Best Buy- meaning this top-of-the-range items of gym equipment can be yours for less.
We'll be keeping a close eye on all the offers over the weekend, and sharing all the best elliptical deals here so that you get the best machine for the best price. And if you're looking for other cardio machines, check out our Cyber Monday rowing machine deals, Cyber Monday treadmill deals and Cyber Monday exercise bike deals pages. Plus you'll find ALL the best deals in our dedicated hub.
US Cyber Monday elliptical deals
Cyber Monday elliptical deals: quick links
Cyber Monday elliptical deals: the best discounts live now
UK Cyber Monday elliptical machine deals
Cyber Monday fitness deals: UK retailer quick links
Why get an elliptical machine this Cyber Monday?
Ellipticals are one of the undisputed best exercise machines to lose weight. They absolutely torch calories, burning anywhere between 500 and 1,000 cals an hour, depending on your body weight.
Why are they so effective? Well, elliptical machines combine both cardiovascular exercise (i.e. getting your heart rate up) and resistance training - that's any exercise where you lift or pull against resistance. What's more, ellipticals make your legs and your arms work, so you're getting a full-body workout. And boy, will you feel it!
For many, cross trainers are preferred to other machines such as treadmills because they offer a lower-impact workout - a big plus if you have issues or concerns regarding your joints.
Of course, elliptical machines aren't the cheapest of home fitness buys - but, with prices slashed over the Cyber Monday period, now is the time to invest.
Stephanie is Editor of Fit&Well. She has previously worked for titles including Woman&Home, MSN and Stylist, covering all aspects of women's lifestyle including health and fitness. Her preferred way of staying fit and well is sport: she regularly plays tennis and is obsessed with netball, which she's played since the age of seven. She currently plays with her London-based team, Cool Runnings, and is also a qualified Level 2 Netball Coach. During lockdown, Stephanie started strength training at home, and can now regularly be seen hobbling around her local area as DOMS kicks in. Happily, she's since discovered the joy of recovery days. As a result, her top fitness tip is: invest in a foam roller!