Cheap gym equipment deals 2022: get fit at home for less with discounted fitness equipment
These cheap gym equipment deals are offering up some big savings across exercise machines, weights, and more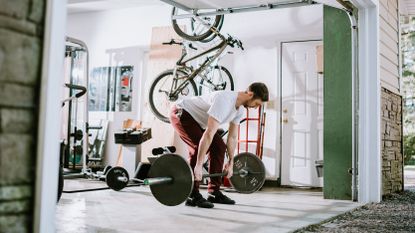 (Image credit: Getty Images)
Finding cheap gym equipment deals can be really helpful if you want to invest in your fitness goals but don't want to break the bank. While gym memberships are extremely popular these days, people still love the convenience of being able to work out at home. This is even more desirable when you can deck out your pad with fitness accessories for less.
Whether you'd like to pick up some home-friendly weights for less, source some affordable and portable fitness accessories, or bag yourself an exercise machine from a top brand for less - we've got you covered.

The cheap gym equipment deals we have rounded up feature weight training deals and price reductions on some of the best exercise machines to lose weight. We've scoured the internet and compared deals to find some seriously big savings. You'll find reductions as big as $900/£780 on NordicTrack's EXP 7i treadmill or pull-up bar deals for under $30/£30.
There is something for everyone. Those who want to boost their overall fitness levels and get those quads burning will be able to find themselves an exercise bike for less, we've even found bargain deals on smaller pedaling devices that can fit under your desk so you can cycle and type! If you would like to burn fat, get leaner and develop strength then be sure to check out the rowers for less, or if strength is your thing now's your time to grab a lifting bench on sale or some resistance bands for less.
Cheap gym equipment deals: quick links
US retailers
UK retailers
Cheap gym equipment deals happening right now
Treadmill deals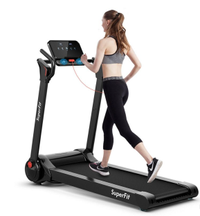 SuperFit 2.25HP Folding Electric Motorized Treadmill With Speaker | was $559.99 | now $401.99
Save over $800 on this incredible storage-friendly folding treadmill with a 2.25HP motor, shock-absorbing running belt, and an extra-large display. With an in-built Bluetooth speaker and no assembly required, it's a smart choice for any space.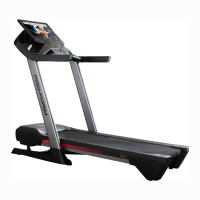 ProForm - Pro 9000 Treadmill | was $1,799.99 | now $1,599.99 at BestBuy
Never feel bored or unmotivated while running on a treadmill again with the ProForm Pro 900 model that features a built-in 22-inch, pivoting HD touchscreen. Adjust the incline or speed of your run with an instantaneous touch of the 'Quickspeed' button as you get fitter using the iFit workout membership which is free for 30-days. Benefit from all of this for $100 less right now!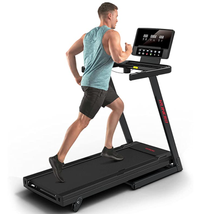 RUNOW Folding Treadmill with LCD monitor | was $699.99 | now $579.89 at Amazon
Save $150 on this slightly cheaper Amazon variation, which still retains a powerful 2.5HP motor and a massive 18" LCD display screen. Get your vital stats on it and easily access 40 running programs.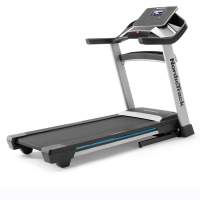 NordicTrack EXP 7i Treadmill | was $1,999.00 | now $1,099.99 at Dick's Sporting Goods
This NordicTrack treadmill has a 12mph max speed, 12% incline and comes with a 7" touchscreen. You can save yourself $900 while it's on sale and trial out iFit workouts free for the first 30 days. When you use one of the iFit workouts there is an automated speed and incline built-in so your treadmill makes the adjustments for you. Pretty nifty stuff.
Rowing machine deals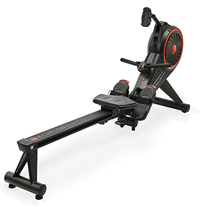 Echelon Smart Rower | was $999.99 | now $799.98 at Amazon
Save over $300 on one of the best name-brand rowing machines out there. With a folding function for easy storage, 32 silent magnetic resistance levels, and an in-built swiveling device holder for off-row workouts, it's a great buy at this discounted rate.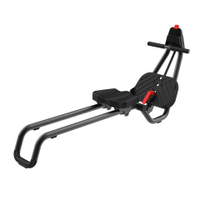 Domyos RM100 rowing machine | was $209.00 | now $149.00 at Decathlon
Save $60 on this cheap-and-cheerful fold-up rowing machine. Light and portable, it assembles in seconds and takes up the space of your average vacuum cleaner. It works on resistance bands rather than a flywheel, so experienced exercisers will need heavier-duty elastic.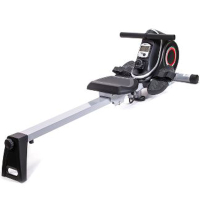 XtremepowerUS Magnetic Rowing Machine | was $699.95 | now $177.95 at Target
This magnetic rower comes with ten levels of resistance. With just a twist you can bump up or lower the intensity of your workouts, this makes it a great option for both beginners and those looking to increase their fitness through rowing. The handles are designed to be non-slip and the pedals are adjustable for different foot sizes so you can share the machine with your housemates or family. Why not put this in your basket and save 75% on this budget-friendly rowing machine.
Exercise bike deals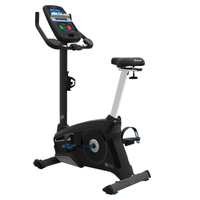 Nautilus UG16 Upright Exercise Bike | was $499.99 | now $200.99 at Best Buy
Save more than $100 on this mid-range stationary bike, with Bluetooth connectivity, 25 resistance levels, and in-built heart rate monitoring. The Explore the World app allows you to simulate ride over 50 famous courses all in your front room.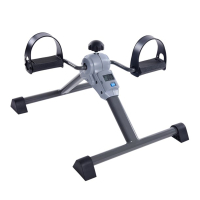 Stamina Folding Upper & Lower Body Cycle with Monitor | was $40.00 | now $24.88 at Walmart
This simple cycling device is a great way to boost your mobility, build strength and improve your fitness levels from a compact and extremely affordable device. Whether you want to get a leg pump in underneath your desk and as you work or get those shoulder and biceps moving with the machine perched up on your table, this foldable pedaling device is on offer for less than $30 right now. You can even track your workout time via the small built-in LCD display!
Pull-up bar deals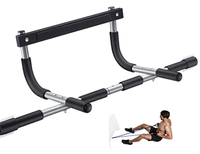 Ally Peaks DoorWay pull-up bar | was $42.99 | now $29.89 at Amazon
One of the most efficient ways to get a gym-quality strength workout at home, you can do pull-ups, neutral grip pull-ups, chin-ups, and even a multitude of cable exercises with the included resistance bands and handles. No installation, no screws, a complete home gym for under $40. Bargain!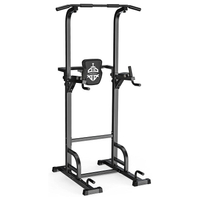 Sportsroyals Power Tower Dip Station Pull Up Bar for Home Gym | was $299.99 | now $209.98 at Amazon
The bigger, more comprehensive choice for a full home gym. With a dip station, padded backrest to support core exercises such as hanging leg raises and assisted pull-ups, this free-standing kit can tone and target your arms, core, shoulders, chest, and back for a stronger upper body.
Weight training deals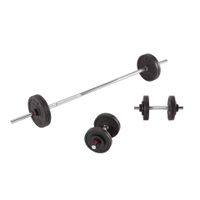 110lb Adjustable Weight Training Cast Iron Dumbbell and Barbell Set | was $249 | now $199 at Decathlon
If you've got the space, you could replace the gym almost entirely with home weights, allowing you to barbell curl, military press, deadlift, squat, bench press, and more. This modular dumbbell and barbell set is perfect for everyone looking to mix up their home workouts with strength training. Save $80.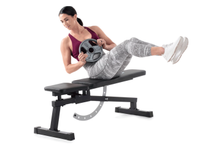 ProForm Sport XT Multi-Position Bench | was $129.99 | now $79.99 at Dick's Sporting Goods
Save $50 on this adjustable bench, ideal for everything from HIIT to core work to strength training. The adjustable deck offers eight different angles, while the high-density foam backrest and vinyl seats are comfortable, durable, and hygienic.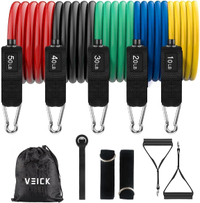 VEICK 5-Tube Resistance Bands Set with Door Anchor | was $33.97 | now $19.97 at Amazon
Five adjustable resistance bands of varying tensions, from light to extra-heavy, plus clip-on handles, an ankle strap, and a door hook. You can always double-up the bands for additional tension too. Miss the cable machines at the gym? Elastic is a fantastic replacement, and this versatile kit has everything you need for under $30. Bargain.
Which gym equipment is right for you?
With so much choice, it can feel baffling trying to prepare your workout space for exercise. However, there are a few factors to bear in mind that may influence your purchasing decisions:
Space
Some people are lucky enough to have a full garage or spare room to dedicate to their home gym. In that case, they'll want to look for equipment that can stand on its own, ready to be used at any time. Many exercise bikes, elliptical machines, or treadmills are great for this: simply hop on, and away you go. Likewise, complex multi-gyms and heavy barbells can be pushed or stood against the wall, ready to use at any time. There's no worrying about your workout equipment being an eyesore.
However, whether you live in a smaller apartment, you share your place with family or you have roommates, you may not have much space to work out in. In this instance, a free-standing machine like an exercise bike might be unsuitable for your needs.
Need a space-saving workout solution? Many of the best rowing machines and top treadmills fold up neatly and can be put away when not in use, while resistance bands, dumbbells, or even doorframe pull-up bars can be dismantled and stowed in a cupboard or under a bed when not needed. When it comes to browsing the best cheap gym equipment deals, being smart with your space is essential.
Budget
Got cash to splash on fitness gear? Great! You can outfit your home gym with equipment outstripping any local gym chain branch, with the best cardio machines and resistance training equipment you can find. There are still ample opportunities to save on cheap gym equipment deals, as the more expensive gym equipment tends to see the biggest discounts. You could wind up saving $1,000 or even more on a single piece of gym-quality equipment.
But if you're looking to get fit on a tighter budget, you may need to make smart choices. If you can only buy one or two pieces of fitness kit, make sure you're buying equipment you enjoy using. Research from the Association for Applied Sports Psychology finds as many as 80% of people who begin an exercise program don't stick to it, so if you hate running, don't buy a treadmill. Instead, look for exercises you like to do. Enjoy calisthenics? Get a pull-up bar for under $50. Like rowing? Grab a cheap rowing machine.
Finally, if you're on a budget, check this page on a regular basis, as we'll be updating it with the hottest deals we can find as they land.

Workout goals
If you're looking for a machine to help you lose weight in a smart, sustainable way, you're unlikely to be buying a weights bench. Instead, you'll probably look for something like a treadmill you can walk on rather than lounge on the couch, while still enjoying some TV in the evenings. If you're looking for an at-home, post-COVID alternative to spin classes, our best exercise bikes are worth a look.
Likewise, if you're looking to build muscle, you'll likely be filling your online cart with heavy barbells, dumbbells, and resistance bands. However, don't forget calisthenics – pull-up bars are smart, effective ways to build muscle, using just your body weight, and are often among the best value for money when it comes to cost versus the potential muscle gains it can offer. Pull-ups, especially strict form overhand pull-ups, can activate your forearms, biceps, back muscles, and core, according to research. Our how to do pull-ups guide can tell you more.
Get the Fit&Well Newsletter
Start your week with achievable workout ideas, health tips and wellbeing advice in your inbox.
Matt Evans is an experienced health and fitness journalist and is currently Fitness and Wellbeing Editor at TechRadar, covering all things exercise and nutrition on Fit&Well's tech-focused sister site. Matt originally discovered exercise through martial arts: he holds a black belt in Karate and remains a keen runner, gym-goer, and infrequent yogi. His top fitness tip? Stretch.
With contributions from