Cyber Monday steal: save $800 on this high-spec elliptical trainer
Make the most of this great elliptical trainer saving to add to your home gym today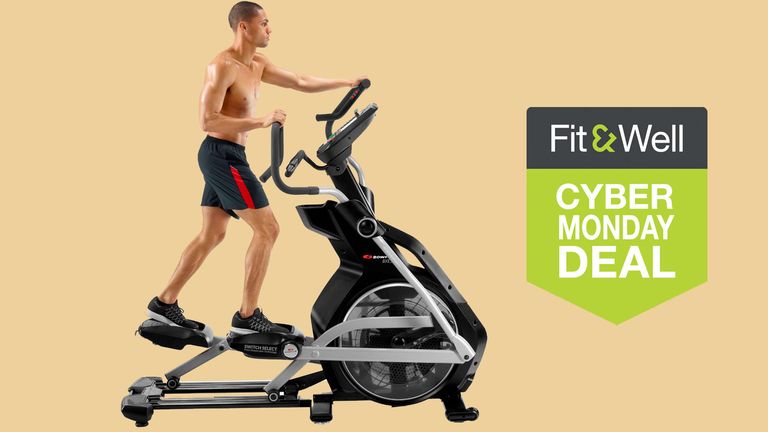 (Image credit: Best Buy)
We've tracked down some of the best Black Friday elliptical deals around, and we know you'll thank us for this one!
Right now at Best Buy, you can save an incredible $800 on this high-spec Bowflex elliptical trainer. It's marked down to $1,799 from the recommended retail price of $2,599.99 – a real steal when you consider what you will be adding to your home gym. Alterrnatively, it would make for one of the more extravagant fitness gifts you can give this Christmas!
The best elliptical machines offer a full-body cardio workout, and this brilliant deal will certainly get your heart pumping. This cross-trainer will help you go faster, further and burn calories like never before.
Check out the deal below and invest in your health and wellbeing today. Plus check out our Cyber Monday fitness deals page for all the biggest and best discounts on fit kit!
Bowflex BXE216 Elliptical | Was $2,599.99 | Now $1,799 | Saving $800.99 at Best Buy
The Bowflex Results Series BXE216 was built to exceed expectations and deliver results. Features include the signature Burn Rate console, Switch Select Cushioning System, 25 resistance levels and Bluetooth technology. With entertainment and connectivity options like Explore the World, partnered with innovative real-time custom creation, plus a 3-speed fan and water bottle holder, you can smash your workout targets with ease.
Black Friday & Cyber Monday fitness deals: retailer quick links
With more than 20 years experience under her belt, award-winning writer and editor Rebecca Barnes has created health, wellbeing, beauty and lifestyle-related content for countless consumer and trade publications including Daily Express, Tatler, Good Housekeeping and Cosmopolitan. A Pilates fan, Rebecca loves participating in online exercise and dance classes; she is also partial to an indulging spa treatment and has been lucky enough to visit some of the world's most beautiful spas and health retreats during the course of her career.