Apple Watch vs Fitbit: top smartwatches to reach your fitness goals
Weighing up the Apple Watch vs Fitbit? We'll help you decide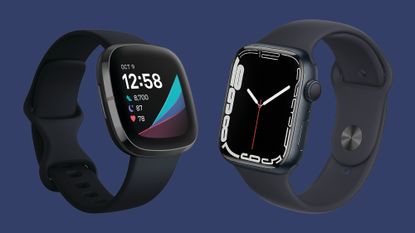 (Image credit: Fitbit, Apple)
Get the Fit&Well Newsletter
Start your week with achievable workout ideas, health tips and wellbeing advice in your inbox.
Thank you for signing up to Fit And Well. You will receive a verification email shortly.
There was a problem. Please refresh the page and try again.
Comparing the Apple Watch vs Fitbit can be tricky business. Both fitness-focused smartwatch brands track your workouts, monitor your heart, and record your sleep, so it can be hard to choose between them.
Fitbit was one of the first companies to popularize fitness trackers—wrist-worn devices that help you keep tabs on your activity throughout the day. It has also produced some of the best running watches and best fitness trackers with long battery life and built-in GPS in recent years.
Meanwhile, the Apple Watch, first released in 2015, has become one of the leading health and fitness-focused options for iPhone users. Now on it's seventh iteration, Apple has even made the Watch an integral part of Apple Fitness+, its digital workout service.
Whether you decide on an Apple Watch or Fitbit smartwatch, both brands' wrist-worn wearables can record your daily steps, gather data on your sleep, and monitor your heart, which is why it can be hard to choose between Apple's high-tech watch and the best Fitbit.
To make things a bit clearer, we've taken a look at the key functions of the Apple Watch vs Fitbit alternatives to help you pick out the features that matter most and will help you sustainably reach your fitness goals and look after your health.
Apple Watch vs Fitbit: models, price, and compatibility
The Apple Watch is currently the only smartwatch the company produces. There are variations, like branded Nike editions or alternative designs and straps, but there is just a single core device. However, there have been several iterations of the watch.
Most recently, Apple unveiled the Apple Watch Series 7 in October 2021, with prices starting from $399/£369. It's the premium edition of the smartwatch, although a more budget-friendly model is the Apple Watch SE.
The SE is available from $249/£249 and comes with many of the Apple Watch's core features but in fewer colors and designs, with slightly older tech, and without some of the more advanced ECG and blood oxygen sensors.
There's more variety in Fitbit's range. The company started out producing fitness trackers, wrist-worn devices explicitly designed just to track fitness data. But the Google-owned tech brand also has several smartwatches.
The Fitbit Sense is the top-of-the-range model available for $299.99/£279.99 and is the most equivalent to the Apple Watch. It comes with blood oxygen sensors, an ECG feature, and built-in GPS for workout route tracking.
There's also the Fitbit Versa 3, the third iteration of the company's most popular mid-range smartwatch. This will set you back $229.95/£199.99 and offers a similar experience to the Sense but without blood oxygen monitoring and ECG sensors.
Fitbit's connected wearables are designed to work with iPhones and Android smartphones, although they aren't deeply integrated with the phone's software. The Apple Watch is only compatible with an iPhone but works seamlessly with the company's services.
Winner: It's a tie here as both brands create several watches for varying budgets. The Apple Watch is great for iPhone users, but Android owners will need to find a suitable Fitbit model.
Apple Watch vs Fitbit: fitness tracking
For most people, the main incentive for investing in a smartwatch is the fitness tracking capabilities, and for a good reason. According to Rachael Babiracki, a Head Trainer at Les Mills US, fitness trackers offer a valuable way to stay motivated and create a personalized training plan.
As she notes, "[seeing] your body's performance can help manage your workouts with intention and create even more drive and motivation. Smartwatches can also help optimize your sleep and assist in recovery which is an important part of any fitness plan."
The Apple Watch and all of Fitbit's devices come with sensors to help you understand your fitness levels. Fitbit's core features have always included step monitoring and sleep tracking and later expanded to in-workout and all-day heart rate monitoring.
The Apple Watch has similar features, but rather than focus on the numbers, you're encouraged to close three rings representing your movement, exercise, and stand goals throughout the day.
Both brands have companion apps for your phone. The Fitbit app is available for Android and iOS devices and is where you'll be able to dig into your data. You can browse key information on the Apple Watch itself or use the Apple Health and Fitness apps.
Winner: Fitbit. The company popularized fitness trackers and inspired a whole market of wrist-worn wearables.
Apple Watch vs Fitbit: health monitoring
All editions of the Apple Watch and Fitbit smartwatches come with optical heart rate monitors. While it's interesting to see how your heart rate varies throughout the day, it has a more practical purpose too.
According to Babiracki, "tracking your heart rate helps make sure you're reaching the right intensity zones, and delivering the desired results when combining a mix of cardio, strength, and flexibility training in your workouts."
The beats per minute (BPM) reading from the sensor helps track your overall fitness, but your heart is also one of your most vital organs. Because it emits electrical pulses, Apple and Fitbit have developed sensors to alert you to possible medical problems.
The Apple Watch, Fitbit Sense, and Fitbit Charge 5 come with an ECG sensor to detect abnormal heart rhythms. The watch creates a recording of the pattern that you can share with your doctor or medical professional when this happens.
The Apple Watch's software, watchOS, has a few specific features that really set it apart. For instance, It can detect if the wearer has an unexpected fall and call the emergency services if they aren't moving a minute later.
The included Noise app uses the Watch's microphone to let you know if the sounds around you reach levels that could damage your hearing. And, by integrating with your phone's Health app, you can track your menstrual cycle directly on the Apple Watch.
Winner: Apple. The Apple Watch is considered one of the top consumer-grade health monitoring wearables.
Apple Watch vs Fitbit: fitness services
Both companies offer a subscription-based virtual workout platform. In Apple's case, this is Apple Fitness+, while Fitbit Premium is a close alternative but focuses on helping you explore the data recorded by your smartwatch.
Our Apple Fitness+ review found that it's a relatively affordable option if you already use other Apple devices, like an iPhone or Apple TV. It costs $79.99/£79.99 per year, and you can share your membership with up to five family members.
The Apple Watch is at the center of the platform, informing the on-screen statistics and personalized feedback. It started as a workout service but has since added guided meditations, walking podcasts, yoga, and new training sessions each week.
Fitbit Premium also costs $79.99/£79.99 annually, but the Fitbit smartwatches retail for less than an Apple Watch, so the total cost is slightly lower. The subscription includes access to video workouts in the Fitbit smartphone app, but that's not the focus.
Instead, it makes up part of a broader range of features to help you understand and contextualize the data your smartwatch captures. Without Fitbit Premium, you can open the app and view your daily steps, sleep, and workout metrics.
But the service tries to pull all of this together so that you can see how what you're eating influences your workouts, which affects your sleep, and how active you are the following day.
Winner: It's another tie, as the answer depends on your interests. Love analyzing data? Fitbit Premium. Prefer an integrated approach to health and fitness? Apple Fitness+.
Apple Watch vs Fitbit: smartwatch features
Aside from health and fitness monitoring, smartwatches allow us to decouple from our phones, to a degree. They connect to your smartphone via Bluetooth, mirror notifications and allow you to accept or reject calls and adjust music playback.
The Apple Watch, Fitbit Sense, and Fitbit Versa watches are fairly matched on this front. But, as in other areas, there are a few differences. The Apple Watch is specifically designed around the company's other devices and services.
So, there's tight integration with your iPhone, Apple Fitness+, Siri, and apps like Notes, Calendar, Maps, and the streaming service Apple Music. If you're a Mac or iPhone user already, you'll be familiar with this seamless approach.
Meanwhile, you can connect your Fitbit watch to most Android smartphones or iPhones. It isn't quite as integrated with the platform, but you can use the built-in mic to talk to Google Assistant or Amazon's Alexa.
Similarly, the onboard tech enables contactless payments with a tap of your watch using Fitbit Pay, the company's Apple Pay alternative. However, this service supports fewer credit cards and banks than Apple Pay.
There's also an app store, including software from Spotify, Uber, and TRX. Apple has the upper hand here, as its App Store has a greater variety of apps and many popular iPhone apps have a companion Apple Watch version.
Winner: Apple. The Apple Watch is designed with your digital life in mind and makes good use of the company's App Store.
Apple Watch vs Fitbit: which is right for you?
If you've been struggling to decide between an Apple Watch or Fitbit, it helps focus on why you want to monitor health and fitness data throughout the day. If you want to get in shape or you're worried about your health, the Apple Watch Series 7 might be best.
The Apple Watch is a core part of the Apple Fitness+ virtual workout platform, and it comes with a range of health-focused features like an ECG monitor and fall detection. Meanwhile, the Fitbit range of smartwatches is better suited for everyday fitness.
The Fitbit Versa 3 and Fitbit Sense are designed to help you understand your fitness levels and, significantly, place each bit of data in context. That's the key benefit to the company's Fitbit Premium subscription, which helps you interpret the watch's data.
As the Apple Watch only works with an iPhone, if you're an Android user or prefer greater flexibility, Fitbit devices win out. The Fitbit watches are also considerably cheaper than an Apple Watch, especially if you use the best Fitbit deals to save on the latest devices.
Get the Fit&Well Newsletter
Start your week with achievable workout ideas, health tips and wellbeing advice in your inbox.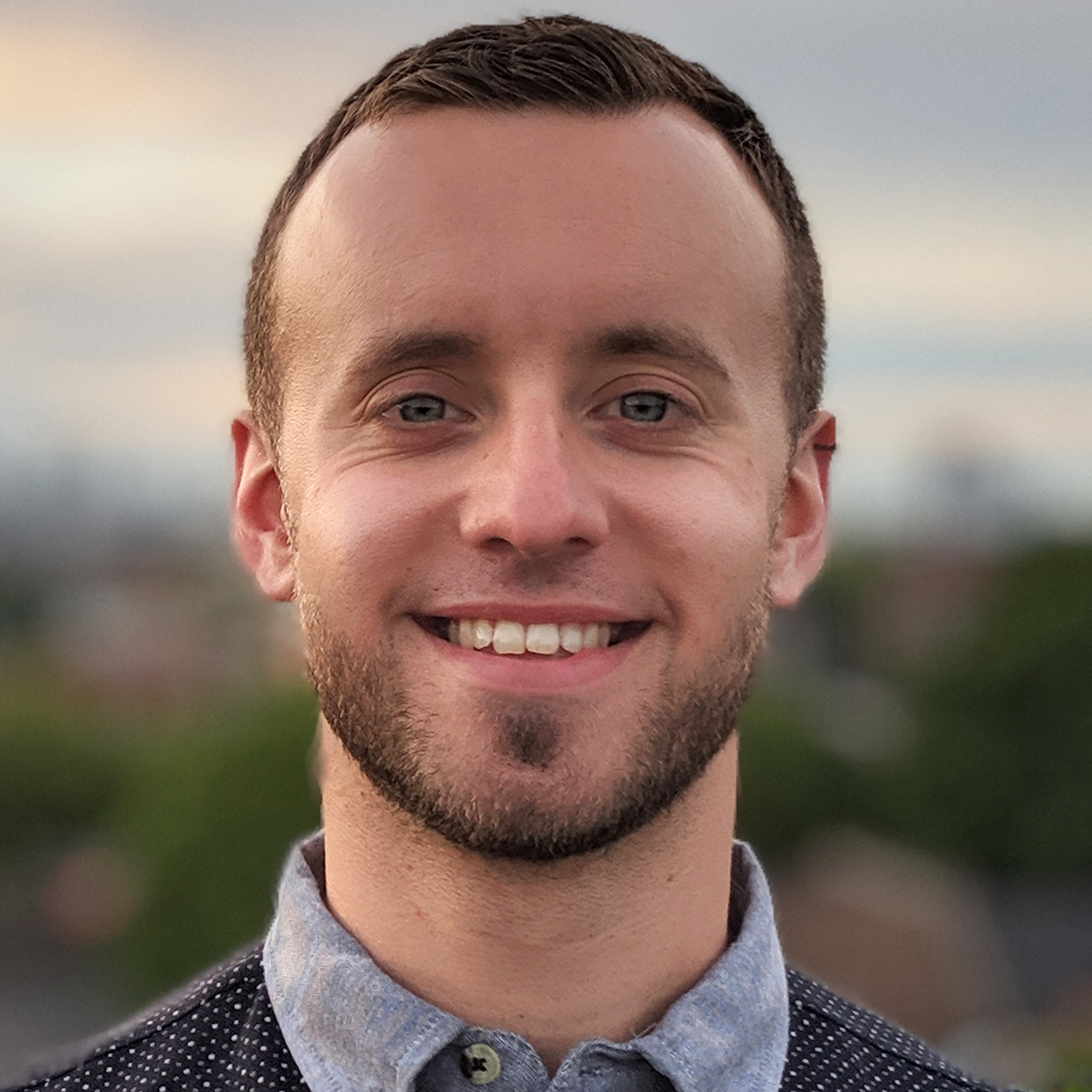 James is a London-based journalist and Fitness Editor at Fit&Well. He has over five years experience in fitness tech, including time spent as the Buyer's Guide Editor and Staff Writer at technology publication MakeUseOf. In 2014 he was diagnosed with a chronic health condition, which spurred his interest in health, fitness, and lifestyle management.
In the years since, he has become a devoted meditator, experimented with workout styles and exercises, and used various gadgets to monitor his health. In recent times, James has been absorbed by the intersection between mental health, fitness, sustainability, and environmentalism. When not concerning himself with health and technology, James can be found excitedly checking out each week's New Music Friday releases.