I tried Yoga With Adriene's latest routine and it might be my new favorite morning yoga flow
Just 15 minutes of yoga can have a huge impact on the body and mind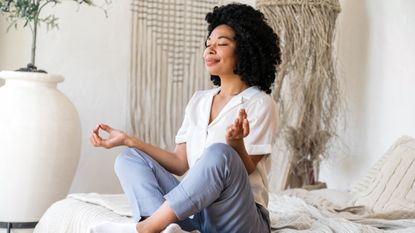 (Image credit: Getty Images)
I've done yoga on-and-off for years. It helps me maintain my flexibility and it always boosts my mood when I'm feeling low.
Like a lot of people, I'm a big fan of Yoga With Adriene. The breezy, beginner-friendly sessions on the YouTube channel fit in well with my routine when I'm working from home.
When I saw Adriene Mishler had released a new 15-minute morning flow, I decided to try it. I was feeling stressed, achy and stiff, so I was hoping the routine would calm my anxious mind and mobilize my joints.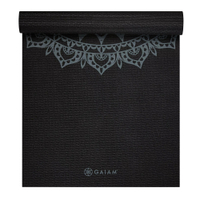 Gaiam premium 5mm printed yoga mat: was $29.99, now $19.99 at Dick's Sporting Goods
Save $10 If you want to take up yoga, you don't need a lot of equipment, but you do need a mat. Thanks to the early Black Friday fitness sales, there are some good discounts available. We like this 5mm option from Gaiam.
Watch Yoga With Adriene's morning flow
It's a rare kind of person who enjoys jumping out of bed and straight into a cardio workout, and I am not one of them. What I loved about this morning routine was that it started with some breathing exercises and mindful movement, giving me a chance to wake up gently.
This was followed with some soft, slow stretches and mobility work, which helped relieve some of the stiffness in my body. It also got my blood flowing and warmed up my muscles, so I felt better-prepared for the day.
There were some gentle strengthening exercises thrown into the mix too, which definitely engaged my core. I didn't feel these really challenged my body, but it warmed me up to the idea of doing a post-yoga strength session (full-body dumbbell workout, anyone?).
For me, 15 minutes is the ideal length of time for a morning yoga flow. It's short enough to feel manageable when I first wake up, but long enough to feel like it's sufficiently warmed up my body.
This short routine from Adriene delivered a triple whammy of mindfulness, mobility and mild strength training. After doing it, I felt calmer and more limber. I also noticed I continued to take deep, even breaths throughout the day, thanks to the session's breathwork.
It really hit the sweet spot for a morning yoga routine and it's one I'll come back to when I need a boost.
Need help choosing a new mat? Our guide to the best yoga mats can help
Get the Fit&Well Newsletter
Start your week with achievable workout ideas, health tips and wellbeing advice in your inbox.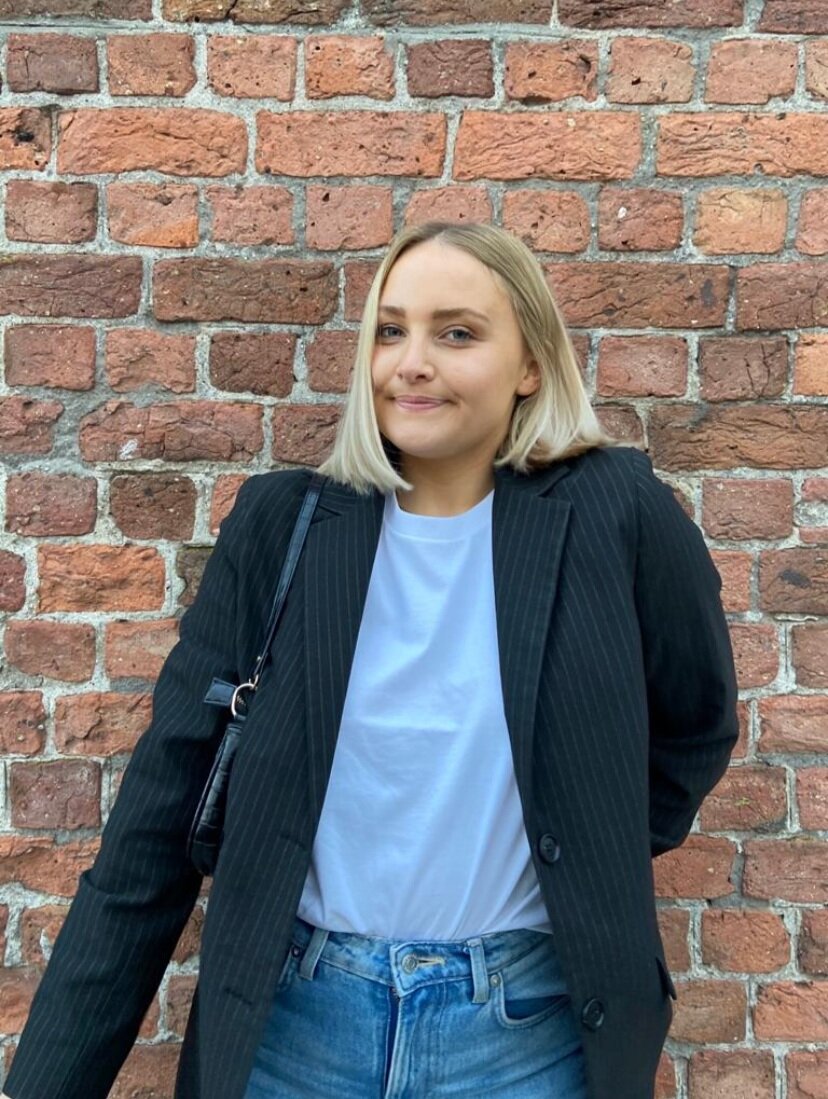 Alice Porter is a freelance journalist covering lifestyle topics including health, fitness and wellness. She is particularly interested in women's health, strength training and fitness trends and writes for publications including Stylist Magazine, Refinery29, The Independent and Glamour Magazine. Like many other people, Alice's personal interest in combining HIIT training with strength work quickly turned into a CrossFit obsession and she trains at a box in south London. When she's not throwing weights around or attempting handstand push-ups, you can probably find her on long walks in nature, buried in a book or hopping on a flight to just about anywhere it will take her.