NordicTrack vs Peloton: which exercise bike should you buy?
We're comparing NordicTrack vs Peloton to help you choose connected fitness equipment for your home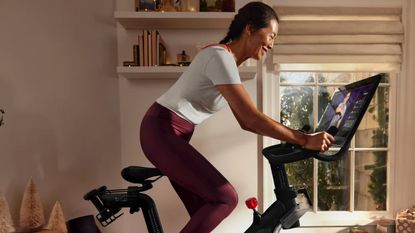 (Image credit: Peloton)
If you've been considering NordicTrack vs Peloton for your home gym setup, it can be challenging to work out which is worth your money. To help you decide, we're comparing the two connected fitness brands on price, design, usability, and smart features.
Exercise machines like the best treadmills, and the best exercise bikes have been around for many years. Still, it's only recently that they've become 'smart,' with several brands offering live-streamed virtual classes and tech to connect your phone, tablet, and heart rate monitor.
Peloton particularly has exploded in popularity, partly thanks to the pandemic-related lockdowns. The company has a range of products, including the Peloton Bike, Tread, and Guide, the recently announced resistance training platform due to launch in early 2022.
NordicTrack is more established, producing equipment since 1975. The company made a name for itself with iFit-compatible equipment. Alongside larger machines, there are also iFit-compatible dumbbells and complete home gyms setups.
We'll take a detailed look at NordicTrack vs Peloton and help you find the best prices on each company's equipment. Our on-page tech automatically finds the cheapest deals, so you don't have to go hunting for the lowest prices once you're ready to buy.
NordicTrack vs Peloton: price
One thing you'll notice about NordicTrack and Peloton is the price. Whichever brand you choose, you'll be looking at $1,000s for connected fitness equipment.
But there are plenty of machines available at higher prices without the same clean designs and smart tech. There's no doubt that these are premium machines, but you get a lot for the price.
Prices vary by machine, but if you take each company's top-end exercise bikes, the Peloton Bike+ retails at $2,495 with a recurring $39/month All-Access Membership.
On the other hand, the NordicTrack Commercial S22i Studio Cycle costs $2,000 for the exercise bike and a $39 monthly subscription to access the iFit digital workout platform.
As the current poster child for at-home workouts, Peloton generally commands a higher price than NordicTrack, but the company also has a smaller range, leaving you with only a handful of options.
Meanwhile, some NordicTrack machines are more expensive than the Peloton alternative, but you can also find more budget-friendly options. Often, this is because the lower-priced options come without a display.
So, you can use your tablet or smartphone to access the iFit platform, but it's an additional cost if you don't already own a suitable device. Peloton machines come with everything you need to get started.
However, with both brands, you'll need to pay more than just the initial headline price. There is an extra monthly charge to access iFit and the Peloton app, so you'll need to factor this in when budgeting.
Winner: NordicTrack offers lower prices and a greater range of equipment for differing budgets.
NordicTrack vs Peloton: design & features
Currently, Peloton offers the Peloton Bike, the classic exercise bike, Bike+, an upgraded version of the Bike, and the Peloton Tread, a connected treadmill.
The products have a large integrated display for accessing workout videos and live classes through the Peloton app. An All-Access subscription, required for the equipment, also gives you access to the smartphone version.
NordicTrack has five treadmills, four exercise bikes, five elliptical machines, three rowing machines, three sets of dumbbells, and four complete home gyms with iFit compatibility.
Many come with integrated displays for accessing the iFit classes and showing your in-exercise stats. However, several machines are cheaper and only have a tablet holder for your own device.
Whichever brand you choose, it's a significant investment. Peloton offers a 12-month warranty on its exercise bikes for peace of mind, with up to 5 years for the frame. The treadmill also has a 12-month warranty and up to 5 years for the frame, motor, and belt.
Although it can differ between models, NordicTrack's machines are typically covered by a one-year labor warranty, two-year parts warranty, and a 10-year frame warranty.
Winner: We have a draw as Peloton has a more polished experience, but NordicTrack offers the most choice.
NordicTrack vs Peloton: app connectivity
Like fellow tech company Apple, Peloton controls the entire experience, with dedicated retail stores, a range of own-branded equipment, and the Peloton App for on-demand and live workouts from the company's trainers.
Meanwhile, NordicTrack manufacturers high-quality equipment but integrates with iFit to offer virtual on-demand and live classes. However, the service is operated by NordicTrack's parent company, iFit Health & Fitness Inc.
The iFit app is available for iPhone and Android smartphones and comes integrated into the on-machine display. There's a $39/month charge for the Family Membership, which allows up to five users.
There are classes for your treadmill, elliptical, or rowing machine, but also HIIT workouts, strength training routines, and yoga.
Similarly, the Peloton app has cardio, meditation, yoga, Pilates, strength, and stretching options alongside running and cycling. The All-Access Membership also costs $39/month.
You need this subscription to use the on-equipment display, so it's an essential part of the Peloton experience. However, anyone in your household can use the service.
Winner: If you're after interactive classes, Peloton wins here. For varied on-demand workouts, NordicTrack's iFit is your best bet.
NordicTrack vs Peloton: user reviews
It's great to look at specs, but before deciding on this expensive home workout equipment, you probably want to know what people actually think of NordicTrack's and Peloton's products after they've used them for several months.
When we tested the machine for our NordicTrack RW900 Rower review, we found that the foldable rowing machine was the best way to bring studio-quality full-body workouts to your home.
Likewise, our Peloton Bike+ review established that it is one of the most innovative exercise bikes, with an immersive display, accessible design, and access to the company's fun and motivational classes.
When it comes to user reviews, Peloton owners find the setup experience one of the best. If you buy the machine from the company, representatives can get you set up at home, but the equipment is straightforward to install yourself too.
Peloton's strength is also its most talked-about weakness. The overall experience is streamlined and straightforward, but users find the lack of choice to be frustrating. The integrated tablet only allows you to browse the Peloton app.
If you ever choose to stop your Peloton membership, you can't switch to a different platform, leaving you with an expensive kit you can't use. The NordicTrack experience is more flexible, as some machines don't come with integrated displays, so you can use your choice of app to exercise.
But owners find the company's looser control on the end-to-end experience to be a major downside. When everything runs smoothly, NordicTrack's equipment is up there with the best. But, if you run into a problem, it can be challenging to get it sorted.
According to Trustpilot reviews, NordicTrack doesn't have Peloton's flair for customer service. Many users report delivery problems or difficulties getting through to the company to arrange maintenance visits or repairs.
Winner: It's a tie as user's love the Peloton experience but rate the flexibility of NordicTrack equipment.
NordicTrack vs Peloton: verdict
If you've been considering NordicTrack vs Peloton, you have a choice between two similar connected fitness brands. But there are some key differences.
Peloton offers fewer products but controls the entire experience, with retail outlets, own-brand machines, and the Peloton app. The virtual classes are renowned, but it's a significant investment.
NordicTrack has an extensive range of iFit-compatible equipment, with options for every budget. NordicTrack has everything you need, including full smart home gyms, if you're after one platform for your home workouts.
Get the Fit&Well Newsletter
Start your week with achievable workout ideas, health tips and wellbeing advice in your inbox.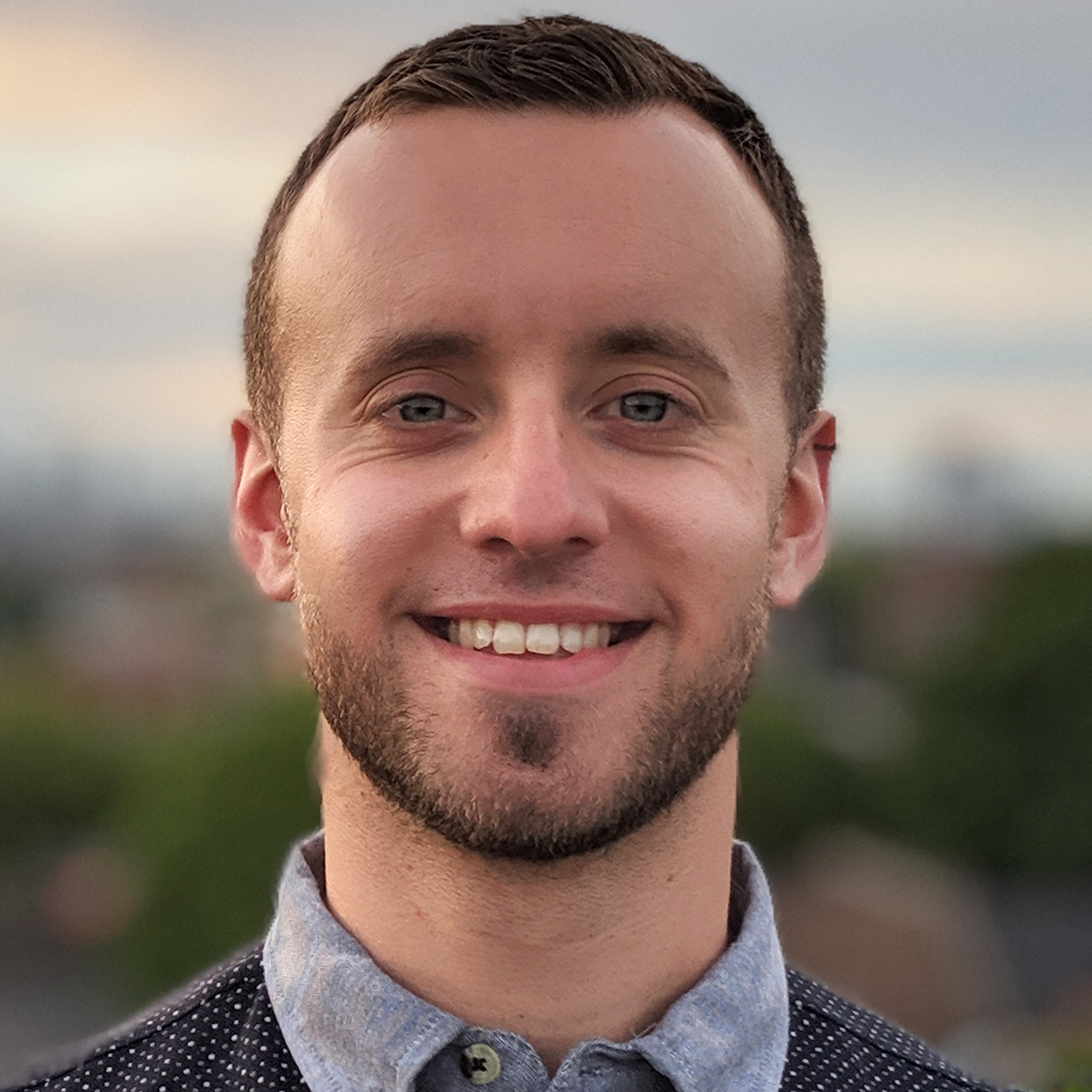 James is a London-based journalist and Fitness Editor at Fit&Well. He has over five years experience in fitness tech, including time spent as the Buyer's Guide Editor and Staff Writer at technology publication MakeUseOf. In 2014 he was diagnosed with a chronic health condition, which spurred his interest in health, fitness, and lifestyle management.
In the years since, he has become a devoted meditator, experimented with workout styles and exercises, and used various gadgets to monitor his health. In recent times, James has been absorbed by the intersection between mental health, fitness, sustainability, and environmentalism. When not concerning himself with health and technology, James can be found excitedly checking out each week's New Music Friday releases.