Where to buy protein powder this October Prime Day
Researching where to buy protein powder can help you save money on this muscle-building essential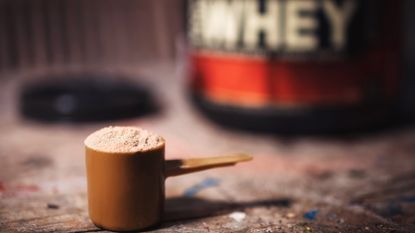 (Image credit: Getty Images)
If you've been looking into where to buy protein powder, many grocery stores now stock a limited range of these muscle-building supplements. But for a more comprehensive choice, including vegan options and multiple flavors, it's not always clear where to go.
You might be after the best protein powder for weight loss or the best protein powder for women, and dedicated stockists are often the place to go if you want variety. Plus, you may also find that you can buy in bulk, helping you get stronger without breaking the bank.
This doesn't mean you have to go to niche stores, though, as many big name retailers cater to those looking to develop muscle and promote recovery while sipping on a tasty whey or plant-based shake.
But shopping around for protein powders is complicated as the market is crowded, making it hard to find reputable stores that sell high-quality powders at a reasonable price. To help you out, we've researched where to buy protein and rounded up your best options below.
Today's top Prime Day protein powder deals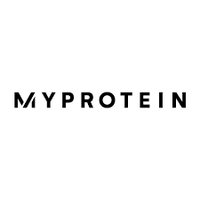 Myprotein US | Save 40% off all protein powder
Pick up all your favorite protein powders, workout supplements, and Myprotein apparel for almost half price right now. Everything is discounted, all you need to do is enter the code SHOP at checkout. Now is a great time to bulk buy, so don't miss out these huge savings and stock up on some high-quality protein powder.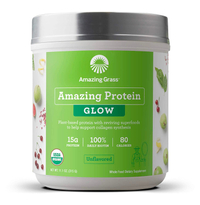 Amazing Grass Amazing Protein Grow | $29.61, $24.35 at Amazon
This unflavored vegan-friendly protein powder has 15g of protein and just 80 calories per serving, making it a great plant-based option for post-workout recovery. Plus, it has no added sugar, a B vitamin blend, and metabolism-boosting biotin. Don't miss out on this 18% saving right now.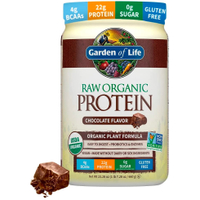 Garden of Life Plant-based Chocolate Protein Powder | $46.99, $31.44 at Amazon
Save over $15 on this vegan chocolate-flavored powder, packed with 22g of plant-based protein per serving. You can mix the powder with water or your favorite plant-based milk for a tasty post-workout shake or as a top-up throughout the day. Right now, you can pick up a 20-serving tub for 33% off.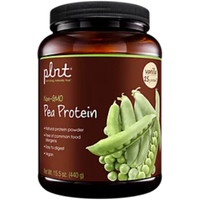 plnt Pea Protein Vanilla | $16.47, $10.98 at Walmart
This plant-based pea protein comes in a 15.5 ounce tub, enough for 11 servings, so it's ideal if you want to try out a new powder. The vanilla-flavored supplement has 25g of protein per 40g serving and just 150 calories. Don't miss out on this 33% saving before the deal ends.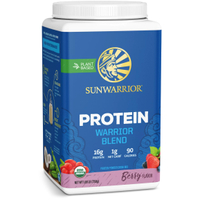 Sunwarrior Warrior Blend Plant-based Protein, Berry | $40.47, $35.99 at Walmart
This berry-flavored vegan protein powder is packed with 16g of protein and just 90 calories per serving to help you build lean muscle. Sunwarrior's protein blend is made from peas, hemp, and goji berries and the powder is sweetened with plant-based stevia rather than sugar. Save 25% off the regular price right now.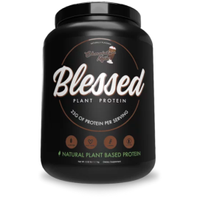 Blessed Plant-Based Protein, Chocolate Mylk | $49.95, $42.45 at Walmart
If you're looking to save on a large tub of vegan protein, this container offers 30 servings of the chocolate mylk-flavored supplement. Blessed doesn't use a protein blend, opting for pea protein alone, with 23g of protein per serving. Take 15% off this plant-based protein today.
Where to buy protein powder in the US
You can find protein powder at many well-known retailers, alongside several dedicated specialists. To make it easier to find what you're after, we've narrowed down the options to give you the best overall selection and prices.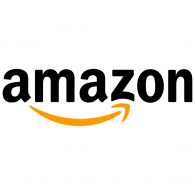 Amazon has a vast range of protein powders, from whey and whey isolate to plant-based options. Many are available in large tubs which are generally cheaper per serving than smaller packs. Plus, Amazon regularly offers discounts, especially around Prime Day and Black Friday. And, if you're a Prime member, you can get same or next-day delivery for some powders.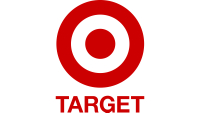 You can shop from a range of over 200 protein powders at Target, including a sizable selection of vegan-friendly powders and other high-protein supplements like collagen peptides. If you're in a hurry, Target offers same-day delivery on certain products or you can choose to collect in-store within two hours.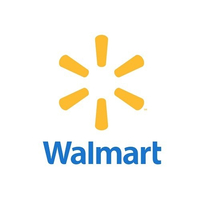 While Walmart's selection is impressive—it stocks over 1,000 protein powders online—it's the convenience that makes the retailer a great place to buy your protein. There's a more select range in-store, but if you order online for collection before heading out for your regular grocery shop, you can pick up your powder the same day.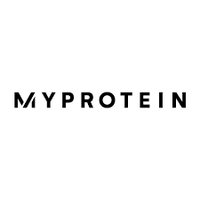 If you like to get all your protein and sports supplements in one place, Myprotein has one of the most comprehensive collections of protein powders around. The company produces its own line of powders, protein bars, and other muscle-building supplements in large bags and they often offer store-wide discounts to help you stock up without breaking the bank.
Where to buy protein powder in the UK
Generally, your options are similar in the UK, with international brands like Amazon and Myprotein offering a wide variety at reasonable prices with bulk options if you want to stock up.
Can you buy protein powder in grocery stores?
Many grocery stores, including Kmart, Trader Joe's, Whole Foods, and Safeway sell protein powder. These stores don't often stock a wide range and aren't protein specialists, but you can usually find at least several powders in a few flavors in a pinch.
However, grocery chains usually cater to a broad audience, so if you're on the lookout for a particular brand or specific protein variety, like whey isolate or vegan protein, you might not be able to find exactly what you're after.
How much do protein powders cost?
As with other supplements, there's a range of protein powders to suit most budgets. There are entry-level general-purpose options through to specialized high-end powders which may set you back more.
But the price also varies depending on the type of protein you need. When we compared whey protein vs whey isolate, we found that whey isolate powders were generally more expensive as it requires more processing to produce.
Though if you're weighing up plant protein vs whey protein, you'll be pleased to know that plant-based powders often cost the same as their dairy counterparts.
Should you buy protein shakes or make your own?
Pre-mixed protein shakes are designed to be convenient; you can pick one up in a store or at the gym and have a quick post-workout drink. However, they typically contain more ingredients and can sometimes be sweetened with extra sugar.
If you're closely monitoring your nutritional intake, store-bought pre-mixed protein shakes might not be quite what you're after. Similarly, if you have a particular fitness goal, like building lean muscle or losing weight, it might be better to make your own.
Using one of the best blenders for protein shakes to make a high-protein shake or smoothie is a great way to keep your levels topped up throughout the day, and most machines have detachable cups, so you can quickly blend and then take your drink out with you.
This might seem like a more expensive option (as you need to buy a blender and protein powder), but as with all convenience foods, pre-mixed protein shakes cost more in the long run. Plus, you can often save money when buying protein powders in bulk, too.
James is a London-based journalist and Fitness Editor at Fit&Well. He has over five years experience in fitness tech, including time spent as the Buyer's Guide Editor and Staff Writer at technology publication MakeUseOf. In 2014 he was diagnosed with a chronic health condition, which spurred his interest in health, fitness, and lifestyle management.
In the years since, he has become a devoted meditator, experimented with workout styles and exercises, and used various gadgets to monitor his health. In recent times, James has been absorbed by the intersection between mental health, fitness, sustainability, and environmentalism. When not concerning himself with health and technology, James can be found excitedly checking out each week's New Music Friday releases.