Jaybird Vista 2 review: Some of the best sports earphones get an upgrade
Our Jaybird Vista 2 review puts these excellent sports earbuds through their paces. Will they match up to their predecessors?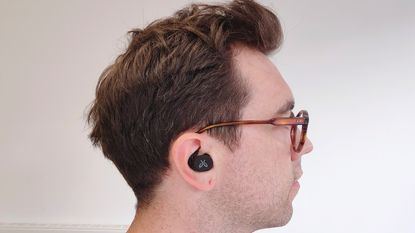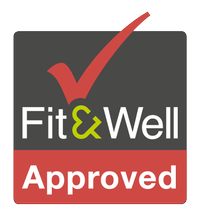 (Image credit: Lee Bell)
A great pair of workout buds that are not only super-rugged, but deliver some decent audio performance, a super comfort fit and impressive battery life.
Reasons to buy
+

Great sound quality

+

Rugged, waterproof design - ideal for sports

+

Secure and comfortable fit

+

Useful companion app

+

Great battery life
Reasons to avoid
-

Noise-cancelling could be better

-

Playback easily interrupted by wind

-

On the pricier end of the spectrum
Get the Fit&Well Newsletter
Start your week with achievable workout ideas, health tips and wellbeing advice in your inbox.
Thank you for signing up to Fit And Well. You will receive a verification email shortly.
There was a problem. Please refresh the page and try again.
Welcome to Fit&Well's Jaybird Vista 2 review. If there's one thing Jaybird can do well, it's a pair of rugged earphones. The Utah-based brand has been cobbling in-ear cans for the best part of 15 years, launching its first-ever Bluetooth offering way back in 2007.
Not much has changed since then, apart from the upgrades in tech, obviously. Jaybird is still innovating and launching cutting-edge earphone designs to the masses and to much critical acclaim. The firm's latest release is the Vista 2, the successor to the original Vista, which we have long said are some of the best workout earbuds money can buy. But will the latest edition prove just as popular? Let's take a look...
Jaybird Vista 2 review: Price and features
The Jaybird Vista 2 were launched in June 2021 and boast some key upgrades over their predecessor, including the addition of active noise cancellation (ANC), wireless charging and some general design, battery and audio quality improvements.
You can pick up the Vista 2 buds now from the brand's official store (as well as many other online retailers) for the rather gut-wrenching price of $199.99 or £189.99 in the UK. Okay, that might be a little dramatic, but it's still pretty high considering the original Vista buds were £30 cheaper at launch.
Still, that's nowhere near as pricey as some of the other wireless buds on the market right now. Take the B&O E8 Sport, for instance, which will set you back a hefty $330 or £300, or the Apple AirPods Pro, which cost £249 and don't tout anything particularly superior over Jaybird's offering. In fact you'd be pressed to find any other buds that are quite as feature-rich as the Vista 2.
Jaybird Vista 2 review: Design
If you were to place the Vista 2 and their predecessor side-by-side, you'd have trouble telling them apart, which isn't necessarily a bad thing. We loved the design of the first generation; they were very lightweight and sat extremely comfortably in the ears for long periods without ever becoming irritating. We're pleased to say that the same can be said for the Vista 2.
They are a little heavier thanks to the new noise-canceling tech, but they still fit as well as they ever did. This time around, Jaybird has also thrown a bunch of new tip and wing options in the box, which provide a wider choice of sizes and shapes for users, offering users what the brand claims will be "the most secure fit on the marketplace".
While, aesthetically speaking, Jaybird has kept things largely the same, it has however added a few new tweaks, which only serve to improve the earbuds over their predecessors. Ruggedness is the main one. The original Vista earbuds were famed for their virtually indestructible, robust design when compared to rivals. Thankfully, this has been carried through into the Vista 2 alongside an upgraded IP68 rating, making them even more dust, sweat, and water-resistant. This has also been extended to the charging case, which is now rated IP54, making them more robust than ever.
Speaking of the case, it's about the size of a cufflink box and sports the same unassuming black plastic finish with the same cable tie design as seen on the original generation alongside a USB charge port and a Bluetooth-pairing button on the inside. Pairing is pretty straight forward but we did find they lost connectivity here and there at times.
Nevertheless, during testing, we found the buds never failed to pump music down our eardrums no matter what the weather, and even survived many a drop onto solid concrete.
Jaybird Vista 2 review: Performance
So it's clear that the Vista 2 can survive just about any situation you put them in, but how do they fare when it comes to actual audio performance?
The quick answer is that they're good in most settings, just don't expect their audio capabilities to blow you away. Still, they offer a well-balanced soundstage with some solid bass reproduction underneath. And the low top volume that the first generation suffered from seems to have been fixed, thankfully.
While the basic sound profile that the earbuds come loaded does a good job at delivering some nice rich tones across different musical genres, Jaybird's companion app also does a great job at offering customisable EQ settings so you can find a profile that suits your preferences.
However, the stand out audio feature with the Vista 2 is the fresh addition of active noise cancellation, or ANC, which enables you to listen to music while the buds also blast white noise into your lugs to block out any external sounds in your immediate environment. It works well but it's definitely not the best we've ever tried in a pair of wireless buds. It's good enough to block out most background sounds in indoor environments, such as the humming of treadmills in the background at the gym, but it definitely won't stop you from hearing louder sounds, such as someone grunting loudly on the squat rack next to you.
The only big negative we found when it came to the Vista 2's music playback was how easily it was affected by the wind during cycling. We couldn't hear any of our tracks during our bike ride, which is massively disappointing, and we weren't even going that fast. We think that has something to do with the seal between the ear and the earbuds not doing quite tight enough.
In terms of battery life, the Vista 2 are able to soldier on, powering your workout with your favourite playlists for around eight hours before needing a recharge. However, the charging case also holds 24 hours of charge, so you won't need to plug in a cable after every eight hours of use, you can pop them back in their case while out and about and - thanks to the rapid charge tech - will give you an hour's worth of playback after just five minutes. There's also wireless charging available for those who already have their own charging plates.
Jaybird Vista 2 review: Verdict
The Vista 2 are a super comfortable and well-performing pair of wireless earbuds for those who are super active (and/or clumsy!) and need a good, rugged pair of earphones that won't only stand the test of time, but keep the music pumping come rain or shine. The noise-cancellation tech might not be the best out there, and they might cost a small fortune, but if you're serious about your sports and need the buds to match, we can't recommend the Vista 2 buds enough.
Also consider:
Jaybird Vista (1st Gen)
If you want a very similar pair of workout buds but don't want to pay through the nose for them, why not check out JayBird's original Vista earbuds? They are just as good when it comes to music playback for nearly all workout types. Battery life might not be as good as the Vista 2, and they do lack noise-cancelling, but they are still some of the most comfortable buds out there, and especially suited to extended workouts, such as long runs and rides.
Bose Sport Earbuds
If you're looking for a pair of sports earphones with unrivalled sound quality, then look no further than the Sport Earbuds by Bose. With superior audio, reliable connectivity and exceptional comfort levels that should see you well through all types of exercise, these earbuds will not disappoint. These earphones are around £10 cheaper than Jaybird's offering, but aren't quite as rugged.
Get the Fit&Well Newsletter
Start your week with achievable workout ideas, health tips and wellbeing advice in your inbox.
Lee Bell is a London-based journalist, copywriter, specializing in all things tech and lifestyle. He is also a qualified personal trainer. He started his journalism career a decade ago as a reporter covering the latest gadgets and innovations at tech tabloid The Inquirer. Lee went freelance in 2016 to broaden his expertise, moving into news, reviews and feature writing for a host of national print and online lifestyle titles such as GQ, Forbes, Esquire, Men's Health, Wired, The Metro, and The Mirror. He has an insatiable appetite for travel, Dharma yoga, and the odd outdoor challenge.