Skullcandy Push Active review: incredible value, high-quality workout earbuds
Our Skullcandy Push Active review brings you everything you need to know about these comfy workout earbuds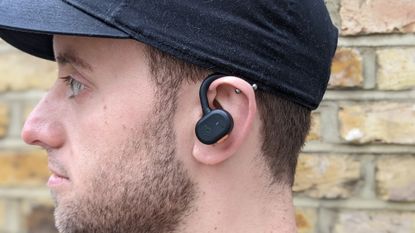 (Image credit: Future/James Frew)
If you're after a set of headphones for exercise, you want them to be secure, easy to use, and suitable for all workouts. The Skullcandy Push Active tick all of these boxes, combining a practical design, long-lasting battery, and a great audio experience.
Reasons to buy
+

Buds have a flexible ear hook to keep them in place

+

Long battery life

+

Customizable with the Skullcandy smartphone app

+

Includes Stay-Aware mode to hear your surroundings on a run
Reasons to avoid
-

Large charging case

-

Unusual angled earbud won't suit everyone

-

Voice-activated features are quite limited

In this Skullcandy Push Active review, we'll help you decide whether these are the right workout earbuds for you. It's often a struggle to choose exercise-ready headphones for one key reason; fit.
Like some of the best workout earbuds, the Skullcandy Push Active tackle this problem by adding ear hooks to each bud. This wraps around your ear, and it's very effective, even for intense training.
These wireless headphones aren't packed with features, but Skullcandy has focused on getting the basics right. They are IP55-rated for water resistance, comfortable, and have impressive 44-hour battery life.
The headline feature is the company's new Skull-iQ voice commands, which let you control your music, answer calls, and interact with Spotify. It's interesting tech and great for mid-exercise adjustments, but ultimately not groundbreaking.
Still, for high-quality hardware at such an affordable price, the Skullcandy Push Active make an outstanding case for being some of the best value workout earbuds available right now.
Skullcandy Push Active: Price and features

The Skullcandy Push Active wireless earbuds are available for $79.99/£69.99. This puts them at the affordable end of the spectrum, but these are not second-rate headphones.
Compared to similar budget-friendly options like the Honor Earbuds 2 Lite, the Push Active are noticeably thin on audio features like noise cancellation for blocking out unwanted background sounds.
But they stand out in other ways, with a design that isn't influenced by current tech trends but has practicality in mind. Although you might find the charging case too large for your pocket, it is easy to find in your bag.
It has other benefits, too, like helping the headphones achieve an impressive 44 hours of use from a single charge. This is also partly thanks to the lack of power-demanding features like noise cancellation.
Although this could seem like a mark against the Push Active, it's actually an interesting design choice, as Skullcandy has focused on the features which matter most, like battery life and durability.
It's also added new Skull-iQ tech to the headphones to bring hands-free controls to these affordable earbuds. You'll need to download the Skullcandy smartphone app to make it work, but it's impressive just how smooth the experience is.
If you've used voice assistants like Amazon Alexa, Apple's Siri, or Google Assistant, Skull-iQ keeps pace with those more advanced options. All you need to do is use the command, "Hey, Skullcandy..." to begin.
Then you can pause playback, change tracks, adjust the volume, and answer calls without having to reach for your phone or push buttons on the earbuds. You can even use Skull-iQ to control Spotify and start an interaction with your primary voice assistant.
These are all valuable features, but other headsets like the Jabra Elite 7 Active or the Apple AirPods Pro integrate with Siri and Alexa directly for a more powerful experience.
Skullcandy Push Active: Sound quality
While fit and features tend to be the most eagerly discussed part of any set of headphones, sound quality is just as important. The Skullcandy Push Active don't disappoint here, with clear, customizable audio.
As with many headphones I've reviewed, I used Queen's Bohemian Rhapsody and Deadmau5's Faxing Berlin to test out the audio performance. The Queen track is dynamically varied, while Deadmau5's music is bass-heavy with an exercise-friendly tempo.
The Push Active dealt well with Bohemian Rhapsody, offering enough low-end without sacrificing the higher frequency trebles for Mercury's vocals and the lead guitar. Meanwhile, Faxing Berlin was good, but the usually insistent bass was a bit withdrawn.
You don't need the Skullcandy app to use the headphones—just pair them with your phone, and you're good to go—but it's worth installing if you want to use the Skull-iQ voice commands and adjust audio settings.
There are three pre-set equalizer modes; Music, Podcast, and Movie. Each is designed to promote different audio frequencies to elevate the bass, make speech more audible, or balance music and speech.
If you're used to a more personalized approach, a Custom equalizer mode allows you to adjust the frequencies manually. But the app has another exciting feature; Stay-Aware mode.
You can toggle this on and off in the app or by using the "Hey, Skullcandy..." command. When Stay-Aware is active, the headphone's mics pick up sounds around you—like traffic or other runners—and blend them with your audio, so you're aware of any hazards.
Skullcandy Push Active: Design and comfort
The Skullcandy Push Active are available in three colors; Black/Orange, Dark Blue/Green, and Light Grey/Blue. The darker color is used in most places, while the on-bud buttons and the case are accented with the more vivid color.
The headphones are noticeably light, too, thanks to the plastic design. But they never feel cheap in a negative sense, as the Push Active are well-designed with everyday use in mind.
Once you open the case, the on-bud LEDs light up to show they're powered on and, because the case is large, the headphones are easy to pick up and put back into place as needed.
Despite the benefits they bring, ear hooks have never been fashionable. However, for the best part of two decades, Skullcandy has carved out a niche in durable sports headphones for active lifestyles, and ear hooks feature prominently in the company's earphones.
Many wireless earbuds use weighted designs to keep them rooted in place, while others add materials or angle the in-ear portion. These approaches work to varying degrees, but the ear hooks are the most effective unless you get them caught on something.
The more robust area on top of your ear takes most of the bud's weight, so the inner-ear portion doesn't feel heavy in your ear. As a result, they are very comfortable to wear, even over extended periods, so they're ideal for short workouts and longer training.
Skullcandy Push Active: Battery life
Most wireless earbuds achieve somewhere around 24 hours of battery when combined with the charging case. According to the company, the Skullcandy Push Active manage to get an incredible 44 hours of use before needing a top-up.
Although most manufacturers list battery expectations under ideal conditions, I found the 44-hour claim to be broadly accurate during testing. But more importantly, I never had to worry about the Push Active running out of power.
Instead, I could depend on them for long stretches before charging using the case's built-in USB-C port. Because they last for so long, I didn't have to get into a daily charging routine but could just plug them in now and then when I remembered.
Skullcandy Push Active: User reviews
Generally, most users have praised the Skullcandy Push Active headphones' fit, style, and performance, especially for a budget-friendly set of workout earbuds. One user said they "recommend these if you ever decide to run or be active and want to hear your own thoughts."
This echoes other users' comments about how well the headphones block out external sounds, even without active noise cancellation (ANC). As the buds fit neatly into your ears, they form an effective seal for keeping noise out.
The Skullcandy Push Active currently have a 4.5/5 rating from 150 reviews on Google Shopping. Almost universally, people rate these highly for exercise, with many noting that the ear hooks kept them in place for all sorts of physical activity.
A few users found that the sound quality wasn't quite what they were after. If you're looking for a set of audiophile-friendly workout earbuds with high-quality audio, you might want to check out the Edifier Neobuds Pro instead.
Skullcandy Push Active: Verdict
The Skullcandy Push Active are some of the best value workout earbuds around. The company's famed ear hooks keep the buds in place during workouts, and the angled earpiece sits firmly but comfortably in your ear too.
You won't need to worry about running out of power mid-exercise either, as the 44-hour battery life is some of the best you can find, especially at this budget-friendly price.
The Skull-iQ voice commands and smart features are a great bonus, but the main strength of these headphones is how they master the basics like battery life, water resistance, convenience, and fit.
Also consider
Honor Earbuds 2 Lite
The Honor Earbuds 2 Lite are affordable Apple AirPods alternatives. The all-white buds with short stems take cues from Apple's design, but at roughly a third of the cost. They come with active noise cancellation, Awareness mode, and long battery life in a portable, palm-sized package.

Read our full Honor Earbuds 2 Lite review
If you're after the highest quality sound from your workout earbuds, then check out the Edifier Neobuds Pro. They support several high-resolution audio formats, have good battery life, and offer active noise cancellation. The bulky design takes some getting used to, though.

Read our full Edifier Neobuds Pro review
Jabra Elite 7 Active

The Jabra Elite 7 Active are excellent workout earbuds and come with the company's new ShakeGrip design to keep them in place during exercise. The durable headphones have an IP57 rating for water and dust resistance, high-performance active noise cancellation, and plenty of customizable audio settings.

Read our full Jabra Elite 7 Active review
Get the Fit&Well Newsletter
Start your week with achievable workout ideas, health tips and wellbeing advice in your inbox.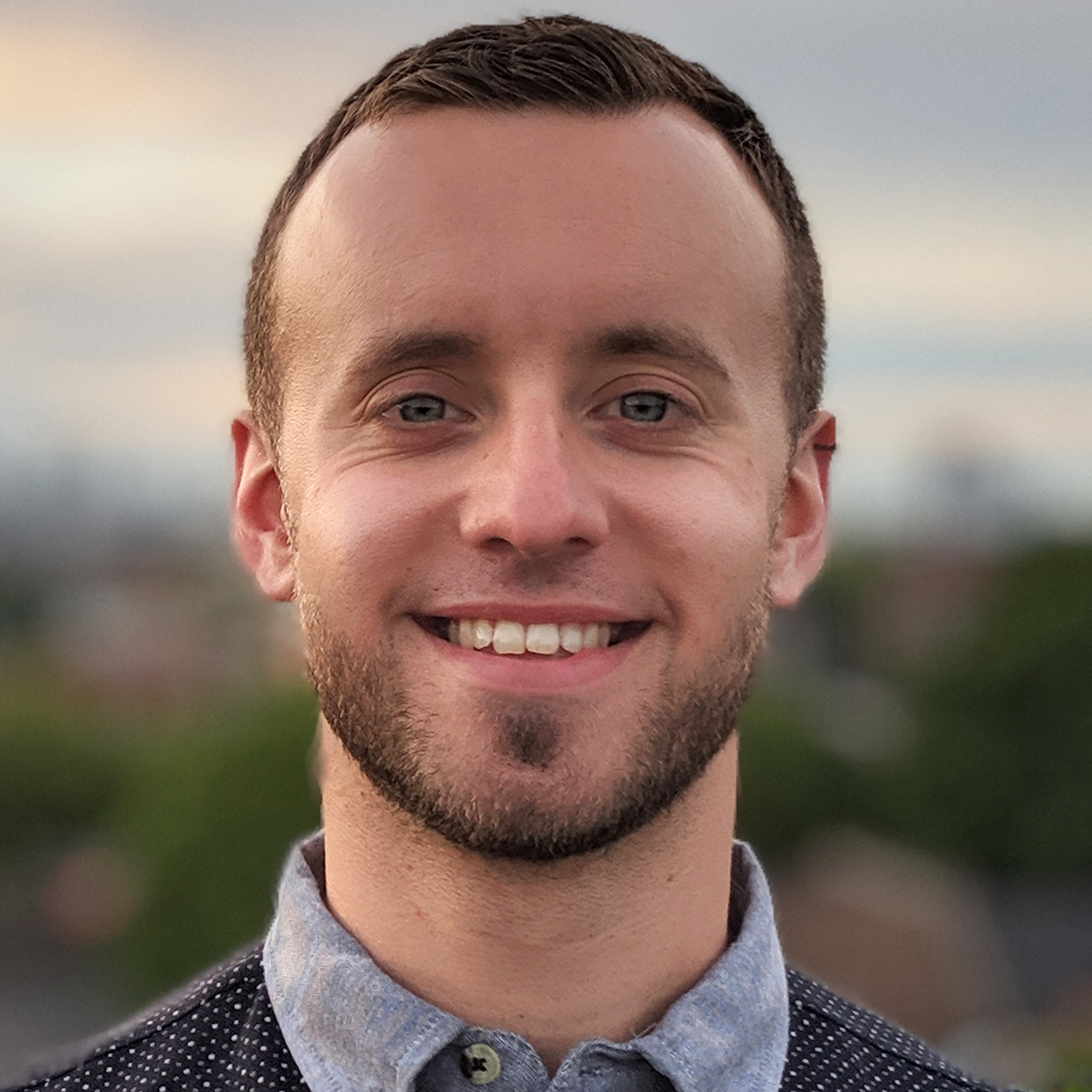 James is a London-based journalist and Fitness Editor at Fit&Well. He has over five years experience in fitness tech, including time spent as the Buyer's Guide Editor and Staff Writer at technology publication MakeUseOf. In 2014 he was diagnosed with a chronic health condition, which spurred his interest in health, fitness, and lifestyle management.
In the years since, he has become a devoted meditator, experimented with workout styles and exercises, and used various gadgets to monitor his health. In recent times, James has been absorbed by the intersection between mental health, fitness, sustainability, and environmentalism. When not concerning himself with health and technology, James can be found excitedly checking out each week's New Music Friday releases.