Fitbit Versa 2 review: A very good fitness tracker with Amazon Alexa functionality
Fitbit Versa 2 is one of the top fitness watches around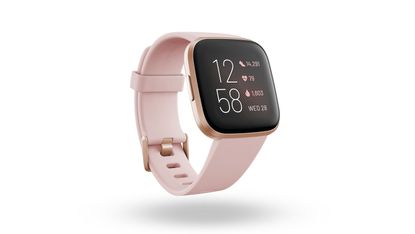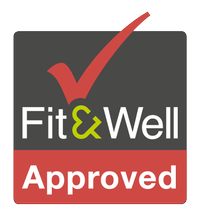 (Image credit: Fitbit)
The Fitbit Versa 2 is a versatile, stylish addition to the brand's lineup. It adds Alexa, a brighter screen, a better battery and a more refined look to the highly successful Versa version 1.
Reasons to buy
+

Stylish smartwatch look

+

Alexa-enabled functionality

+

Fitbit's huge suite of fitness features
Reasons to avoid
-

Limited smartwatch capability

-

No GPS
Why you can trust Fit&Well Our expert reviewers spend hours testing and comparing products and services so you can choose the best for you. Find out more about how we test.
Welcome to Fit&Well's Fitbit Versa 2 review. The ever-popular Fitbit brand makes wearables as tools, presenting you with lots of information about your body to help you live healthier. With sleep tracking, heart rate monitor functionality, exercise logging, calorie intake and loads more, Fitbit wearables work in conjunction with the Fitbit app and other devices in the Fitbit ecosystem, such as its Fitbit Aria Air smart scales.
However, Fitbits have been stuck in a rut for a while. The fitness tracker brand provides lots of data for its millions of customers, but it hasn't used that data to provide you with useful, meaningful action plans. The Versa 2 and the Fitbit Premium service are changing that for the better, making it one of the best Fitbits to date. It's no surprise then that the Versa 2 also makes it onto our best fitness watch list.
The Fitbit Versa 2 is a versatile, stylish addition to the brand's lineup. It adds Alexa, a brighter screen, a better battery and a more refined look to the highly successful Versa version 1.
FITBIT VERSA 2: FEATURES AND BATTERY
Fitbit Versa 2 and Versa 2 Special Edition both arrive with a woven strap and 90 days of Fitbit Premium (opens in new tab). The Versa 2 five-day battery life offers an enormous improvement over the four-day lifespan of its predecessor, even with the added bonus of the always-on AMOLED screen. It's consistently bright, clear and easy-to-read, and there's no need to perform the "smartwatch flick" to see your heart rate during a workout.
The built-in Amazon Alexa allows users to access the usual news, music, weather and smart home controls with the power of your voice. You don't get Alexa's dulcet tones through a speaker, as you would on separate Amazon devices: rather, you simply need to hit a button to begin the Alexa functionality, and the responses will show up on-screen. Less JARVIS, more Microsoft Word's Clippy, then, although the functionality was actually very easy to use and read.
The data representation has now been streamlined for easier consumption: for example, the once-complex Sleep Score now just rates your sleep out of 100. Simple and easy to understand.
The watch will track your sleep cycle and wake you once you're coming out of a deep REM cycle with its Smart Wake technology, which is infinitely more pleasant, and better for your body, than a screeching alarm clock interrupting a deep REM cycle. One study from Tel Aviv University found interrupted sleep contributes to depression, fatigue and confusion. This more natural way of waking up will help avoid these mental health pitfalls.
The Fitbit Pay functionality, acting like a Google Wallet on your wrist, is also available on the Versa 2. It works on all contactless payments, so it's convenient and versatile, and you can pick things up on the way back from your run without having your phone nearby. Like other contactless payments, there's a spending limit and your watch contains added security, but those concerned about security on IoT devices might be wary of using this feature.
FITBIT VERSA 2: DESIGN AND PERFORMANCE
For people who like watches with smaller faces, the Versa 2 works well. It's quite similar to the original Versa with a condensed, sharper, more angular aesthetic, with a premium-looking and feeling aluminium finish. The standard strap is a simple silicon offering, as both strap and watch are swim-proof and water resistant to fifty metres.
Fitbit's sleep tracking functions are the most improved, but those who are big into fitness are well-served by the company's usual mix of automatic activity tracking, heart rate monitor and lots of different exercise modes. Travel activities like runs and cycles can be tracked via your phone's satellite signals, but there's no GPS in the watch itself. Although the watch tracks your vital stats on a run, in order to track your route you need a phone in your pocket.
Smartwatch features include a small selection of apps, the usual notification abilities and the aforementioned Alexa and Fitbit Pay, while Android users can also respond to messages verbally through speech-to-text (iOS owners are out of luck).
It's not a big suite of features compared to dedicated smartwatches, but the meat of any Fitbit lies in its health and fitness functionalities rather than its true smartwatch functions.
FITBIT VERSA 2: VERDICT
The Versa 2 is far and away the best-looking Fitbit to date, and that always-on AMOLED screen really shines in comparison to older models. The usual Fitbit suite of features are all present and correct, but the real value of this new smartwatch is revealed once paired with Fitbit Premium. This is the best fitness tracker available right now for under £200.
Versa 2 can be purchased at Fitbit.com (opens in new tab) and other online retailers now. Versa 2 costs £199.99 (opens in new tab) in black with a carbon case, petal with a copper rose aluminum case, and stone with a mist grey case.
Versa 2 Special Edition is £219.99 in navy and pink. Accessories are from £24.99.
Duncan Bell is a Fitness Editor for T3, Fit&Well's sister site, and has a wealth of experience writing about fitness and home-related items. He specializes in writing about fitness tech and cycling, but also covers everything from air fryers to air purifiers. Duncan's writing career has spanned nearly 15 years so far.