NuraLoop review: exceptional wireless earbuds ideal for active lifestyles
Discover why we love the NuraLoop earphones, an in-ear version of Australian audio start-up Nura's groundbreaking NuraPhone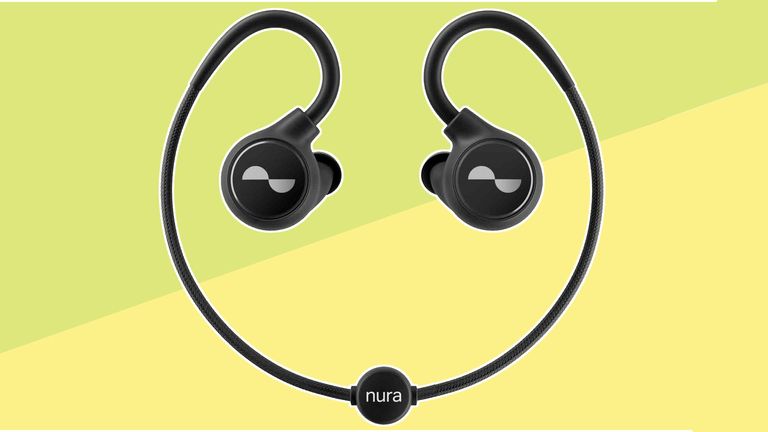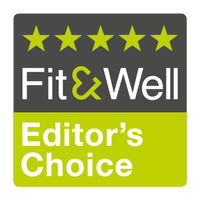 (Image credit: Nura)
An exceptional set of in-ear headphones which offer a unique personalisation features over rivals backed by some solid audio performance, the NuraLoop buds are a top choice for anyone who leads an active lifestyle - and are well worth their price tag.
Reasons to buy
+

Great personalised sound

+

Top notch noise cancellation

+

Super comfortable

+

Bonus aux cable
Reasons to avoid
-

Over-ear fit isn't suitable for all

-

Neck strap can feel tight at times

-

Automatic on function is hit and miss
By Lee Bell published
The NuraLoop earphones have been creating a lot of buzz in tech circles since their release last summer, so I was naturally keen to put them to the test - and in this review, I'll reveal why they live up to the hype.
Melbourne-based audio company Nura teased these in-ear beauties well before they actually hit the shelves in May 2020, originally promising a much earlier release date and leaving us hanging in suspense for quite some time.
Nevertheless, they're here now. So why are we so excited? Well, Nura already made a name for itself in the audio industry back in 2018 when it launched Nuraphone, the startup's debut pair of over-ear cans. What got people's undergarments in a twist was that they offered music enthusiasts something other brands never had: a personalised sound that uses AI to automatically learn and adapt to users' hearing.
As impressive as this was, those that preferred smaller earphones were quick to demand Nura's tech was squeezed down into an in-ear version, and lo and behold - two years later here we are, with what is quite an impressive feat of engineering - and one of our picks for best workout earbuds.
Let's dive in to see how they fare when it comes to using them in the real world.
NURALOOP: PRICE AND FEATURES
After a few false starts, the NuraLoop earphones were released in summer 2020 with a retail price of $149/£149. That's dramatically less than the in-ear buds' over-ear sibling, the Nuraphones, which retail for $399/£349. It also puts them on a par (or thereabouts) with some of Nura's closest competitors in this market, such as the Jaybird Vista and the Jabra Elite Active 75t.
They launched in the usual black colorway, but since release Nura has also added a white special edition pair of the earphones that feature some rather groovy multichromatic touch dials.
They come with an impressive list of specs, too. The firm has retained the active noise-cancellation feature alongside touch controls and Immersion Mode, a bass-enhancing tool that makes you feel like you're in a live music venue. This is all packed into a neckband design that makes them ideal for active lifestyles.
Meanwhile, in the box you'll find a USB-A charging cable, a travel case and four multi-size ear tips.
NURALOOP: DESIGN
Okay, so the NuraLoop earphones aren't exactly a piece of art. They are a little bulky and the heavy black colorway does them no favours here, either. However, they've been designed completely with ergonomics in mind, so at least you can take solace in the fact that these not-so-attractive earphones have been engineered this way to blow your socks off sonically - and will perform much better than they look.
First off, let's go into the adjustable design, which allows you to change the fit via two flexible arms that loop (hence the name, we suspect) over the top of your lobes so the cable then leads down to the back of the neck. This offers an exceptionally comfortable listening experience.
With a wireless Bluetooth design (not "true wireless"), NuraLoop has a cable connecting both earpieces. There's also a proprietary connector in the centre of the cable, which is not only where the earphones are charged, but (rather cleverly) where an aux cable is attached so that the NuraLoop 'phones can be plugged into a 3.5mm audio port. While this is a great design feature, I found that the connector did tend to get caught on things from time-to-time, especially when turning my head - something to be aware of.
While some might prefer "true wireless" earbuds for this very reason, I personally think that the wired design lends itself to active use. Not only will you stress less about losing one but it's also way easier to pull the buds out and let them rest around your neck if, for instance, someone starts talking to you mid-workout or you want a break from your banging best workout music.
Oh, and I should also mention that the Nuraloop earphones are IPX3 water resistant, so you shouldn't worry if you work up a sweat in them.
NURALOOP: SOUND QUALITY
Sound is where Nuraloop really excels. This is because they've been designed to offer a sound that's unique to each person that uses them. By using AI, NuraLoop is able to listen to the inner sounds of your ear canals via a pair of internal microphones and establish how the music should be played back to you, so that you get the best and most authentic audio experience possible.
This test is done during the set-up process via quick measurements within the Nura app. The earphones will play a range of tones that, in turn, forces the ear to generate its own sonic responses (something known as otoacoustic emissions). These are inaudible to the human ear, but NuraLoop's microphones are able to pick them up and understand how you hear sounds, and thus create an EQ profile based on this information.
It's a quick, easy and painless process that simply ensures you hear every aspect of the audio you're listening to properly.
For example, if you're sensitive to high range frequencies then your profile will tone these down and amplify parts of the sound you might be less receptive to. The resulting sound is nothing short of stunning. It's like you can hear every instrument in a piece of music. Everyone hears different, so it makes complete sense to produce a set of earphones capable of this.
On top of this is active noise cancellation, a feature which works to block out external sounds so that you can focus solely on the music playing. I found that this works impressively on the Nuraloop, and can even be adjusted to different levels depending on how much you want to block out around you. This is a great safety feature when street running or road cycling, as if you're in a busy environment, you have the option to still hear what's going on around you while listening to your favorite tunes.
NURALOOP: PERFORMANCE
Generally, the NuraLoop earphones performed very well in every aspect during use.
On the ends of each earphone is a circular touch-sensitive button, which Nura calls TouchDials. These allow you to use your finger to turn up or turn down different settings, depending on what function you've assigned to them, be it the level of volume, noise cancellation level - that kind of thing.
These buttons can also be tapped to perform different actions during playback, such as play/pause, skip track, etc - customized to your preferences within the app. There is no option to double tap like you'd find in most wireless buds, though, which I found quite bizarre, making the amount of touch commands on offer at any given time rather limited.
In terms of battery life performance, NuraLoop quote 16 hours of use between charges, which seems about right to me based on my tests. I found the 'phones required a re-juice about twice a week when used for a good four hours a day.
NURALOOP: VERDICT
NuraLoop are some of the most high-tech yet great-sounding wireless earphones out there, made all the more pleasurable to stick in your earholes during a long run, cycle or gym sesh thanks to a comfortable fit and decent battery life.
While the NuraLoop earphones don't come cheap, it's the unique lineup of features - AI tech, personalised sound, additional aux cable - that gives them the edge over competitors and, I think, justify the hefty price tag.
ALSO CONSIDER
If you're looking for another decent pair of wireless earphones with the same neckband, then look no further than the Huawei FreeLace Pro, which offer a surprisingly impressive audio experience, along with active noise cancellation for a significantly lower price than the NuraLoop. You obviously won't get that clever AI tech, but they do have a much more sleek design backed up by almost all-day battery life.
If you're wanting great sound with the added bonus of comfortability yet would prefer to to true wireless, then the Jaybird Vista earbuds are your best best. Typically priced at $179.99/£159.99, these buds are aimed at super-active users due to them being lightweight and completely waterproof. Heck, you could even keep them in when you hit the shower. There's no noise-cancellation here, though.
Lee Bell is a London-based journalist, copywriter, specializing in all things tech and lifestyle. He is also a qualified personal trainer. He started his journalism career a decade ago as a reporter covering the latest gadgets and innovations at tech tabloid The Inquirer. Lee went freelance in 2016 to broaden his expertise, moving into news, reviews and feature writing for a host of national print and online lifestyle titles such as GQ, Forbes, Esquire, Men's Health, Wired, The Metro, and The Mirror. He has an insatiable appetite for travel, Dharma yoga, and the odd outdoor challenge.