NuraLoop review: exceptional earbuds with personalized sound
Our NuraLoop review takes you through everything you need to know about these comfortable headphones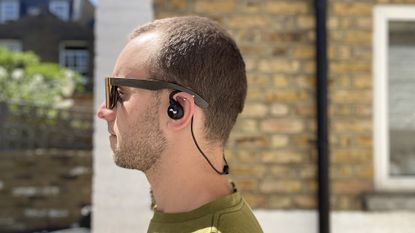 (Image credit: Future)
The NuraLoop are an exceptional set of in-ear wireless headphones. The adjustable ear hooks help the earbuds stay in place during your workouts, and the neck cable means that it's much harder to lose or misplace them. If you're passionate about audio quality, the NuraLoop's personalized sound and hearing profile make them worth the investment.
Reasons to buy
+

Personalized sound

+

High-quality noise cancellation

+

Comfortable even over extended periods
Reasons to avoid
-

Over-ear design won't work for everyone

-

Neck strap can be tight at times

-

Auto-on feature can be inconsistent
Get the Fit&Well Newsletter
Start your week with achievable workout ideas, health tips and wellbeing advice in your inbox.
Thank you for signing up to Fit And Well. You will receive a verification email shortly.
There was a problem. Please refresh the page and try again.
This NuraLoop review will cover everything you need to know about these comfortable, long-lasting, customizable headphones. The in-ear buds are the successor to the over-ear Nuraphone headphones, with similar tech inside but shrunk down to earbud size.
Like many of the best workout earbuds, the NuraLoop have a secure design that keeps them from falling out of place during exercise. In this case, the fit comes from two flexible over-ear arms that are easily adjustable to suit the shape of your ears.
But the real selling point of these headphones is Nura's personalized sound explicitly adapted to your hearing. We've tested many sets of headphones, including audiophile-friendly options like the Edifier Neobuds Pro, but found that the NuraLoop sounded even better.
As many people opt for a set of cable-free true wireless earbuds for their workouts, the neck cable design of the NuraLoop won't be to everyone's taste, especially as it can sometimes feel a bit restrictive. But for music fans, these might be one of the best investments you can make.
NuraLoop review: price and features
The NuraLoop headphones retail for $179/£149, putting them in line with other workout earbuds like the Jabra Elite 7 Active and Bose Sport Earbuds. But they are still significantly less than popular options like the Apple AirPods Pro and Sony WF-1000XM4, which cost around $250/£200.
This makes them a solid set of mid-range headphones, but they punch above their weight on paper. The NuraLoop are available in either Black or Limited Edition White and weigh 0.88oz/25g. This includes both earphones and the cable, so it's not heavy, but it is more than true wireless earbuds, which typically weigh between 0.18-0.35oz/5-10g per bud.
Although they have a cable, this is to keep the headphones in place, not to connect the earbuds to your device. Instead, they are equipped with Bluetooth so that you can connect them to any compatible device, including your smartphone or laptop. There are built-in microphones, too, allowing you to take calls through the NuraLoop.
We thought these features performed well during testing, but they're reasonably standard across most sets of headphones. Howver, where the NuraLoop really stands out is sound quality.
The earbuds come with adjustable noise cancellation, impressive personalized sound, and an Immersive mode that adjusts your music to make it feel like you're at a live performance. It elevates the lower-end so that you hear the rumbling of the bass, even if you don't feel it in your chest like you do at a show.
NuraLoop review: sound quality
The NuraLoop standout from the competition thanks to the earbuds' personalized sound. Once you've unpacked the headphones and connected them to the Nura smartphone app (available for Android and iPhone), you can follow the on-screen steps to customize the audio to your ears and hearing.
The process uses internal microphones to listen to tones played into your ears at different frequencies and measures the response to design your personalized profile. This allows Nura to change the bass, mid-tone, and treble to specifically suit your hearing. We found this made the music far more vibrant than with other workout buds like the Apple AirPods Pro or Bose Sport Earbuds.
We trialed this customized sound with our regular testing tracks, Queen's Bohemian Rhapsody and Deadmau5's Faxing Berlin. The instrumentation was clearer in both songs, and it helped elevate the bass without overpowering the rest of the track. And, impressively, it helped us pick out details we'd never noticed before, even though we've listened to these songs hundreds of times.
There are times you don't want to be disturbed while you're listening to the best workout music, which is why the NuraLoop comes with active noise cancellation (ANC). Even when we were outside on busy city-center streets, the ANC blocked it all out, which is helpful if you're exercising at the gym, as you can block out the center's audio system or other people's music. You can adjust the ANC level, too, so you can still hear your surroundings when out on a run.
NuraLoop review: design and comfort
There's a subtle nod in the NuraLoop design to headphones of the mid-2000s before wireless headphones were commonplace. Although you don't have to physically plug them into your phone thanks to the Bluetooth connection, there is an auxiliary cable you can switch to when you want to preserve battery or connect to older hardware, like a record player or smartphone with a headphone jack.
The adjustable over-ear design allows you to change the fit via two flexible arms that loop over the top of your lobes, so the cable then leads down to the back of the neck. When you first put the headphones on, the fit will be too loose, but you can bend them into shape around your ears for a comfortable fit that doesn't move around during your exercise.
While the tech industry has shifted chiefly to cable-free true wireless earbuds, it's easy to misplace one earbud when they aren't connected to a cable. If this has played on your mind before, then you'll appreciate the neck cable that keeps these earbuds joined together. The only downside is that you always have to use both buds simultaneously since you don't have the option of leaving one ear free.
The outer section of each earbud has a circular, touch-sensitive button called the TouchDial. You can tap each earbud's button to pause or play your music, change the volume, and adjust the noise cancellation, depending on how you've set them in the Nura app. The NuraLoop are also IPX3-rated for water resistance, so they'll handle a sweaty workout, but not a run in the rain.For that, you'd need a set that is IPX7-rated or higher.
NuraLoop review: battery life
The NuraLoop is designed to get 16 hours of use between charges. We found that this was about right but can vary depending on whether you use the noise cancellation and the level you set the volume. This is impressive, as wireless headphones like the Jaybird Vista achieve 16 hours with the help of a charging case, whereas the NuraLoop hit that number without one.
As they don't come with a case, you will have to plug them in more frequently. Helpfully, it's not too difficult a task, as there's a connector in the center of the cable for you to attach the magnetic charger. While this is a great design feature, we found that the connector did tend to get caught on things from time to time, especially when turning your head.
NuraLoop review: user reviews
The NuraLoop currently score 3.7 out of five on Amazon from 471 ratings. Most reviewers felt that the personalized hearing profile was the standout feature, with one user writing that "every sound is clear and clean with a striking presence. Separation of instruments and sound is excellent, and [the] soundstage is broad."
Similarly, the NuraLoop owners enjoyed that the setup was pretty simple and that the app helped guide you through the process. But it was the fit that made them a top set of workout earbuds. One user noted, "I've tried a few earbuds, including Airpods, and nothing fits my ears well. The Nuraloops fit well, are comfortable, and stay in."
Despite all the positive feedback, the fit of the headphones proved to be controversial. Some wearers found it easy to securely fit the NuraLoop, while others couldn't adjust the ear hooks, leading to the app's 'poor fit' warnings. This affects the personalized profile, too, leading to muffled sound and a frustrating experience.
NuraLoop review: verdict
The NuraLoop are some of the best-sounding workout earbuds you can buy today. The company's personalized hearing profile really helps make the music stand out, helping you pick out details in songs you've heard dozens of times before.
Immersing yourself in your music can be a great way to stay motivated during workouts, particularly with NuraLoop's effective noise cancellation, blocking out unwanted sounds. When you're exercising outdoors, you can adjust the cancellation to let back in some of your surroundings.
At $179/£149, they are comfortably a mid-range set of headphones, but with audio reproduction that rivals, and possibly even exceed, that of better-known (and more expensive) alternatives like the Apple AirPods Pro.
The neck cable design can be a little distracting, especially if you're moving your head from side to side. Still, if you're enthusiastic about audio quality, the NuraLoop are some of the best-sounding headphones around.
NuraLoop review: also consider
Jabra Elite 7 Active
The Jabra Elite 7 Active also offer high-quality noise cancellation with the company's impressive HearThrough feature that helps you stay aware of your surroundings while you're out exercising. The earbuds come with Jabra's ShakeGrip design, and we found that it was impressive and effective at keeping the headphones firmly in place, even during vigorous workouts.
Skullcandy Push Active
If you like the sound of the over-ear hooks to keep the headphones in place, the Skullcandy Push Active have a similar over-ear design but without the neck cable. The true wireless earbuds (including the charging case) achieve 44 hours of playback and come with Skull-iQ voice commands for hands-free controls.
Get the Fit&Well Newsletter
Start your week with achievable workout ideas, health tips and wellbeing advice in your inbox.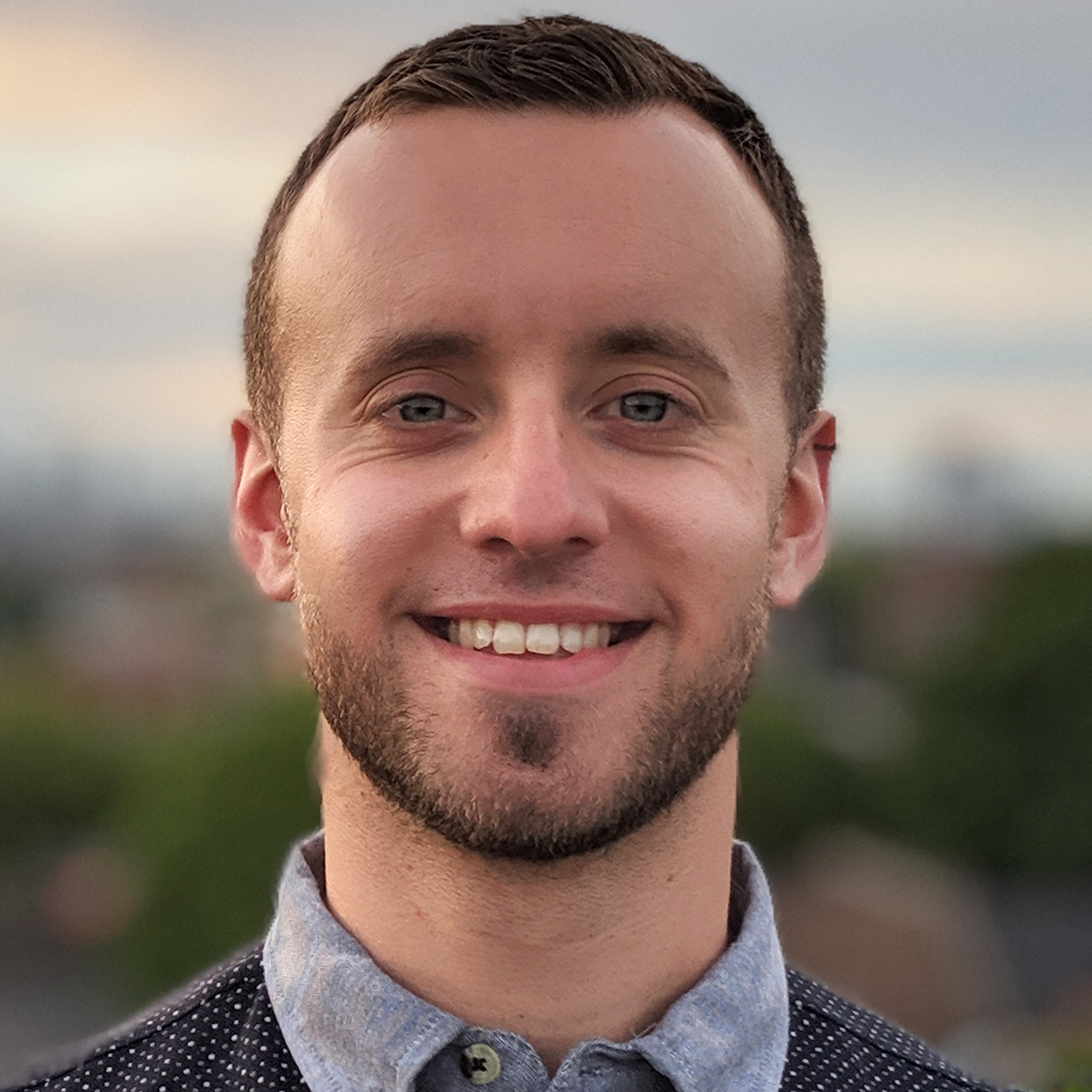 James is a London-based journalist and Fitness Editor at Fit&Well. He has over five years experience in fitness tech, including time spent as the Buyer's Guide Editor and Staff Writer at technology publication MakeUseOf. In 2014 he was diagnosed with a chronic health condition, which spurred his interest in health, fitness, and lifestyle management.
In the years since, he has become a devoted meditator, experimented with workout styles and exercises, and used various gadgets to monitor his health. In recent times, James has been absorbed by the intersection between mental health, fitness, sustainability, and environmentalism. When not concerning himself with health and technology, James can be found excitedly checking out each week's New Music Friday releases.
With contributions from