NuraTrue review: personalized sound and a secure fit
If you're after a NuraTrue review to find out if these exceptional earbuds are right for your workouts, we can help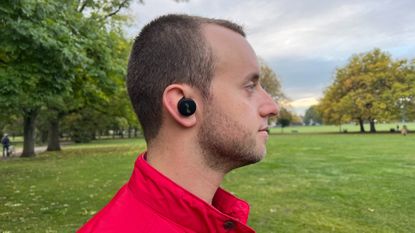 (Image credit: Future)
The NuraTrue workout earbuds sound great. The personalized sound is tailored to your ears, which made songs I've heard hundreds of times suddenly sparkle with new details. This makes them a fine set of headphones, but they also stayed firmly in place, no matter the exercise style we threw at them. To top it off, they're sweat-resistant, come with noise cancellation, and last six hours making them an ideal set of headphones for your next workout.
Reasons to buy
+

Impressive audio with Nura's personalized sound tech

+

Come with noise cancellation and transparency mode

+

Secure fit during exercise
Reasons to avoid
-

Expensive

-

Touch buttons don't adjust when only listening in one ear

-

Bud battery life on the low side
When I started this NuraTrue review, I had high hopes for these wireless earbuds. Like many sets of modern headphones, they come with noise cancellation, good battery life, and a charging case—but that wasn't why I was interested in them.
Nura, the audio company behind the NuraTrue, uses tech to personalize the sound to your ears, which on paper would make them stand out, even when compared to many of the best workout earbuds available today.
This tech has been in development since 2017 when Nura launched its first set of over-ear headphones. It then refined the experience with the exceptional NuraLoop earphones. Now, the NuraTrue ditch the wire, so you can now use Nura's personalized sound during your workouts.
It's rare to find a device that actually lives up to the manufacturer's claims, but the earbuds consistently performed above my expectations for personalized sound, battery life, and in-ear fit. So much so that they quickly became my go-to earbuds, even for high-intensity workouts and weightlifting sessions.
Then there's the Immersive Mode, which aims to replicate the live music experience and might be my favorite feature on any set of headphones. But before deciding whether these workout earbuds are right for you, we'll cover everything you need to know in our NuraTrue review.
NuraTrue review: price and features
The NuraTrue retail for $199.99/£199.99 direct from the company's store, though the price is often the same at other retailers, including Amazon. Alternatively, if you're in the US, you can join the NuraNow membership program for $9.99 per month to rent the earbuds instead.
This makes them slightly cheaper ($30-$40/£25-£35) than the Apple AirPods Pro, but you get similar features for your money. The NuraTrue offers noise cancellation to block external sounds and a transparency mode that selectively lets in sounds so you can hear what's happening around you.
But the headline feature is Nura's personalized audio. Once you unbox the headphones and install the companion app, you're guided through a series of fit and audio tests to help adjust the equalizer for your hearing. You can find the same tech in the NuraLoop, except this time, the earbuds are smaller, and there's no connecting wire.
The resulting audio is easily some of the best I've heard through wireless headphones, but more on that later. There are on-ear touch controls to play/pause your audio, accept incoming calls, and toggle noise cancellation modes. And you can listen in a single ear or with both earbuds, which is handy if you're at the gym or listening at your desk.
However, although you can customize the controls in the app, the functions are assigned to a specific ear. So, if you have the noise cancellation options on the left ear but only listen with the right, you can't switch between noise cancellation and transparency. This isn't too much of a problem, though, as the noise cancellation only works with both earbuds in.
Notably, if you're looking for new workout earbuds, the NuraTrue come with an IPX4 rating for sweat resistance, so they should cope with even the most intense workouts. But if you're a keen outdoor runner, you'll want to consider a water-resistant set like the Jabra Elite 7 Active.
NuraTrue review: design and comfort
All the NuraTrue's fancy features would be redundant if the earbuds were uncomfortable or difficult to use. The earbuds' outer discs look huge in the palm of your hand but sit nice and flush against your ear and don't look oversized once they're in place. Despite the unusual look, I liked that they didn't have the stemmed design popularized by the Apple AirPods Pro.
Instead of hanging down, all the tech is contained within the disc, which is also used to add passive noise cancellation, blocking sounds by physically sealing your ear. Usually, I have to experiment with several of the four included tips to find one that fits, but the NuraTrue slipped straight in without any changes and held firmly in place.
They've been designed with grooves to sit along your ear's ridges and balance the weight neatly, so they don't slip out. I also found that a slight counterclockwise twist helped lock them into position. I tackled weightlifting sessions, high-intensity interval training, walking, running, and everyday activities without adjusting the fit.
Because Nura has designed them to feel light in your ears (each bud weighs just 0.016lbs), they're incredibly comfortable. I listened for hours at a time and even fell asleep with them without any earache or discomfort. They neatly pop back into the case, too, but you can mix up which side goes in which position; get it wrong, and the case won't close properly or start charging.
NuraTrue review: sound quality
As I found when testing the audiophile-friendly Edifier Neobuds Pro, it takes more than impressive sound quality to make a great pair of workout headphones. I've tried a lot of headphones over the years, first as a tech reviewer and now as a fitness writer, so I've come to expect how certain songs would sound.
To keep things consistent, I've always used Queen's Bohemian Rhapsody (a song with great dynamic range) and DeadMau5's Faxing Berlin, a bass-driven progressive dance track, for reviews. Up until this point, the Jabra Elite 7 Active had been my all-time top workout earbuds for audio quality, but the NuraTrue quickly claimed that spot.
Despite listening to these songs hundreds of times, I could hear new elements, different instrumentation, and production choices that had seemingly not been there before. Add the Immersive Mode's live show-style bass, which recreates the lower-end rumble but without the chest vibrations, and I can't see myself using another set of headphones for music for a long time.
I'm also a heavy podcast and audiobook listener, so I used the NuraTrue for hours of spoken word recordings during the review. There's no noticeable difference for everyday podcasts, especially ones recorded over video calls, but the Immersive Mode really added depth to professionally-produced audiobooks and series.
The most crucial part is that Nura doesn't overcomplicate it, so there are no difficult instruction manuals or jargon-heavy technical options — you download the app, follow the prompts, and then press play. Of course, the sound is subjective, but to my ears, these are some of the best-sounding headphones I've ever tried.
NuraTrue review: battery life
In theory, each earbud should last six hours, topped up to 24 hours with the case. Although it should easily see you through a workout or long run, six hours is considerably less than most workout earbuds, which often achieve eight to 10 hours out of the case. But the NuraTrue have an interesting way of extending this.
When you take the earbuds out of your ear, they turn off after a short delay. Other headphones do this, but these were extremely quick to reconnect when you put them back in, so you barely even notice. So, if you need to have a brief conversation, post-workout shower, or need a break, you don't have to fumble around for the case right away.
Battery life also depends on several other factors, like how loud you listen to music and how often you use the touch buttons or take calls. But my experience was that they could easily last the quoted six hours and very rarely needed charging, even though I'd wear them for hours at a time. And when you do need a top-up, you just plug them into a USB-C charger.
NuraTrue review: user reviews
The NuraTrue currently hold an average of four out of five stars on Amazon from more than 200 reviews, with over half of users rating them a perfect five out of five. Overwhelmingly, wearers were happy with the fit of the earbuds, which were easily adjustable with multiple tips. This helped bolster the performance of the well-received noise cancellation, too.
One reviewer noted: "These things are unreal. The setup hearing test was super quick and easy and after listening to some old favorites I realized that there is a lot more detail I wasn't hearing." After praising the fit of the earbuds, another predicated that "these NuraTrue's are now potentially my new gym and outdoor earphones."
A small minority weren't impressed with the sound quality, though; some noted that the bass would get a bit muddy. However, audio quality is subjective, and most owners were extremely pleased with the comprehensive personalization options, Immersive Mode bass, and overall sound quality of these earbuds.
NuraTrue review: verdict
When you're looking for workout earbuds, the main thing you're after is a set that'll stay in your ears without hassle. The NuraTrue barely moved once they were in place, even when we wore them during HIIT workouts, weight lifting, or high-intensity bodyweight moves like burpees.
But it's the personalized sound that really sets them apart. After spending the better part of five years reviewing headphones, I've not found any others that can offer this kind of audio reproduction. The fit helps, but it's the way that Nura adapts the audio to suit your individual hearing that added depth to songs I thought I knew inside out.
At $200/£200, they're pricey for workout earbuds, especially compared to budget-friendly alternatives like the Honor Earbuds 2 Lite, and the circular design won't be to everyone's tastes. But you get a remarkable audio experience for your money, and the buds are comfortable enough to wear for hours at a time, whether at the gym or while out and about.
Also consider
Jabra Elite 7 Active
If you're after a set of wireless earbuds specifically designed for working out, then the Jabra Elite 7 Active are worth a look. These buds come with noise cancellation, adjustable sound options, and 30 hours of battery.
But we felt that the standout feature was the ShakeGrip design which keeps the earbuds firmly in place during a variety of workouts.
Apple AirPods Pro
The Apple AirPods Pro are one of the top options for iPhone owners, and although they don't have the NuraTrue's Immersive Mode, the earbuds do have Spatial Audio, which makes it feels as though the sound is all around you.
Plus, they integrate neatly with Apple's other products (like your MacBook or iMac) and services, including Apple Fitness+, the company's virtual workout platform.
Get the Fit&Well Newsletter
Start your week with achievable workout ideas, health tips and wellbeing advice in your inbox.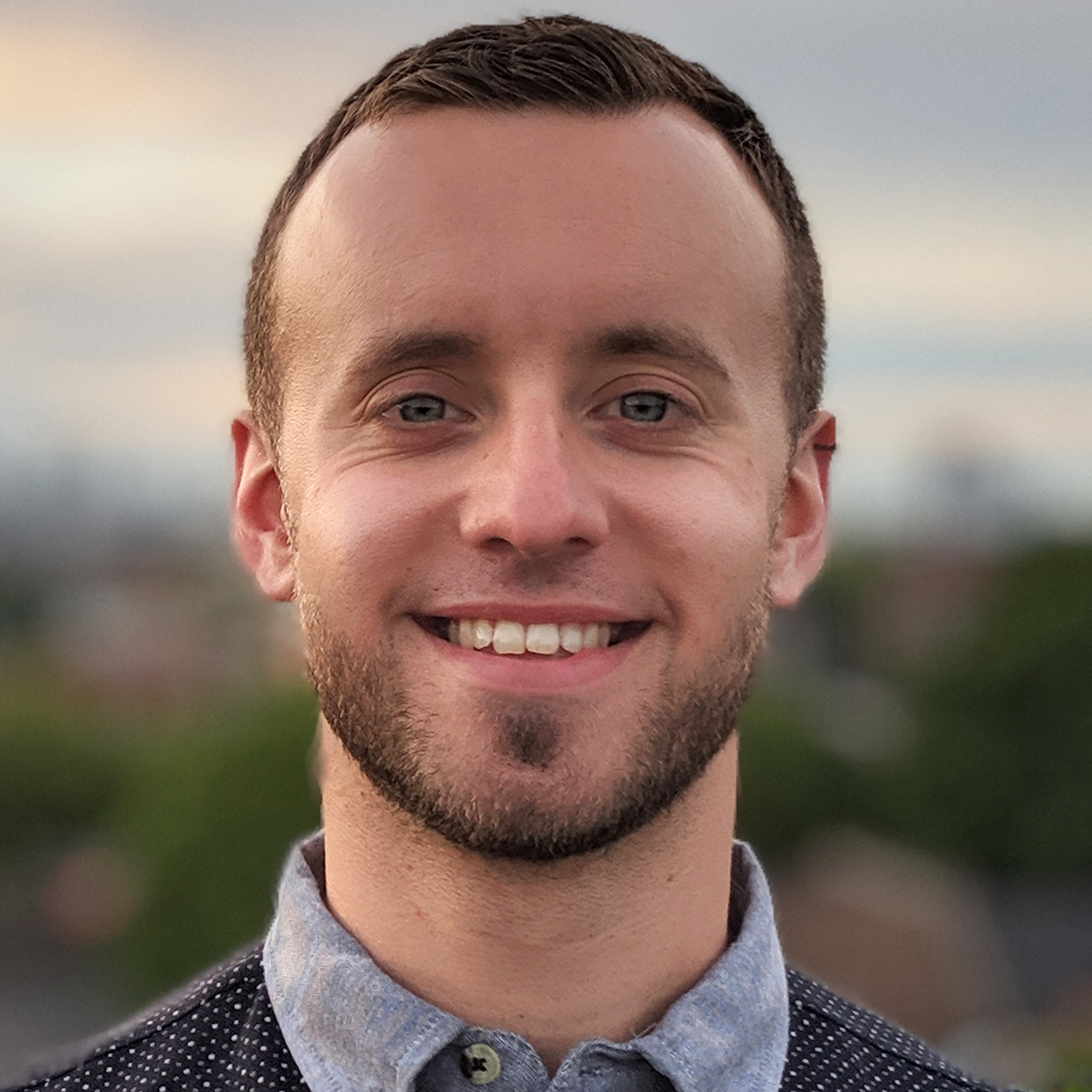 James is a London-based journalist and Fitness Editor at Fit&Well. He has over five years experience in fitness tech, including time spent as the Buyer's Guide Editor and Staff Writer at technology publication MakeUseOf. In 2014 he was diagnosed with a chronic health condition, which spurred his interest in health, fitness, and lifestyle management.
In the years since, he has become a devoted meditator, experimented with workout styles and exercises, and used various gadgets to monitor his health. In recent times, James has been absorbed by the intersection between mental health, fitness, sustainability, and environmentalism. When not concerning himself with health and technology, James can be found excitedly checking out each week's New Music Friday releases.