Skechers Go Walk Arch Fit Motion Breeze review: an ideal everyday walking shoe
The Skechers GO WALK Arch Fit Motion Breeze shoes are perfect for everyday use, thanks to their focus on comfort.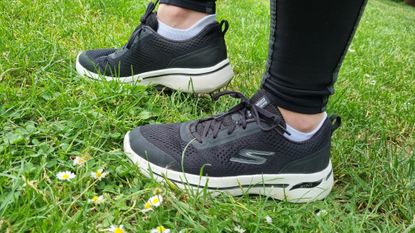 (Image credit: Future)
These shoes are all about comfort. You'll feel supported throughout your day thanks to their gentle arch support – and their springy, lightweight midsole will keep you feeling energized. We'd recommend them for anyone walking across cities and urban environments.
Reasons to buy
+

Soft midsole

+

Gentle arch support

+

Breathable upper
Reasons to avoid
-

Not waterproof

-

Squeaky soles
Get the Fit&Well Newsletter
Start your week with achievable workout ideas, health tips and wellbeing advice in your inbox.
Thank you for signing up to Fit And Well. You will receive a verification email shortly.
There was a problem. Please refresh the page and try again.
The Skechers Go Walk Arch Fit Motion Breeze sneakers look like your average shoe, but they come with additional arch support. This support is so subtle that you won't feel it when you first slip on the shoes, but by the end of a long walk you'll be grateful for its presence.
We tested the sneakers over a month and found them to be comfortable – they are simply the best shoes for walking if you're in a city or urban environment.
The shoe's arch support comes in the form of a removable gel insole, which molds to your foot over time. This is coupled with a soft upper, which hugs the foot without constricting it, and a padded tongue that prevents chafing. It's a shoe that has been designed for comfort, so you can wear it for long periods of time.
We found it hard to pick fault with the design, only focusing on the fact that the shoes aren't waterproof and they produce a loud squeaking noise on polished hard surfaces. They're also women's shoes and as such only available in female sizes; men will have to opt for one of the other shoes in the Go Walk Arch Fit range.
Design and technology
There's a range of Skecher Go Walk Arch Fit shoes to pick from, but we opted for the Motion Breeze. It has a lace-up design, which allows you to tighten the shoe to your preference, and a modest style that pairs well with most outfits.
The shoe has Skechers' podiatrist-certified Arch Fit insole, which provides a gentle slope underneath the arch of your foot. It's made from a gel-like material that's punctured with holes on one side. These holes, combined with cooling properties of the gel, kept our feet cooler on hot days, despite the black colorway of the sneaker.
Skechers has also used its ULTRA GO material in the midsole of the shoe, which is a lightweight material. This has all the springiness and bounce found in typical running shoes, but it doesn't add much weight to the design.
The mesh upper is surprisingly breathable, despite being thick. We didn't find our feet overheating on long walks. The collar of the shoe – which is the little rim at the back – fit well and had enough padding that we never experienced discomfort. Similarly, the heel counter at the back of the shoe had plenty of give, so we didn't experience any movement or rubbing.
It's worth flagging that the Motion Breeze is a women's shoe, but you'll find the same midsole technology and arch support across the full Go Walk Arch Fit range.
Fit, feel and comfort
Skechers has made a name for itself by designing special walking shoes: some of its designs can massage your feet as you walk, others supposedly propel you onwards thanks to their clever shaping. The Arch Fit shoes are more humble in their intent: providing support where it's needed – but we found this design tweak to be effective.
At one point during our testing, we racked up about 22,000 steps in a single day while wearing them. Despite this, we experienced virtually none of the dull aches and pains that we'd usually have in the soles of our feet, thanks to that extra bridge of arch support. And even when the trainers were new there were no niggles or "breaking in" – the shoes fit perfectly straight away. They were true to size as well, matching up with our UK 6/ US 39.5 feet perfectly.
The shoes also felt springy, thanks to that ULTRA GO midsole. And we found standing for long periods in the shoe to be comfortable, too. The only complaint we have about the feel of the shoe is that it's clunky, and so it is easy to "catch" things when you walk past them.
Support and grip
The outsole on the Motion Breeze has dual-density traction, which means there are two materials on the bottom of the shoe. In theory, these materials should provide a secure grip for different situations. But an unfortunate side-effect of this design is that you're likely to get pebbles stuck in the tracks.
As this shoe only has a mesh upper and doesn't offer ankle support, it's best suited for long walks on flat surfaces, where you're unlikely to be dealing with brambles or uneven terrain; we wouldn't recommend this shoe for off-road hiking.
User reviews
There aren't many reviews for this Motion Breeze option; one person on the Skechers website has complained about the squeaky noise produced by the shoes.
Reviews of the general GO WALK Arch Fit line are broadly positive, with people praising the arch support and claiming that it helps them with foot-related issues. Most people highlight the comfortable fit of the shoe and say they find them stylish enough to wear every day.
Negative reviews are smaller in number, but there are a handful on the website complaining that the shoes were uncomfortable and felt too tight.
Verdict
We're big fans of the Skechers GO WALK Arch Fit Motion Breeze shoes. They're comfortable, and with just enough support for long walks. As they have a simple mesh upper and lack ankle support, we'd recommend these for bramble-free urban environments; if you're planning on vacationing in a city and want shoes to support your tour, these are a great choice.
Also consider
Merrell Moab 3
If you're going for an off-road ramble and need something that feels stiffer and more supportive, try the Merrell Moab 3 shoes. These popular walking shoes are designed to last and they're waterproof, so hiking through wet grass shouldn't be an issue.
Brooks Glycerin 19
If you want something to double up as a great running shoe, we'd recommend Brooks Glycerin 19. A little firmer than the Skechers, though softer than the Merrell Moab 3s, they provide a nice midground. The springy design means that it will suit fast walkers, who like to hike at pace, and the cushioning will help fatigued legs push on.
Get the Fit&Well Newsletter
Start your week with achievable workout ideas, health tips and wellbeing advice in your inbox.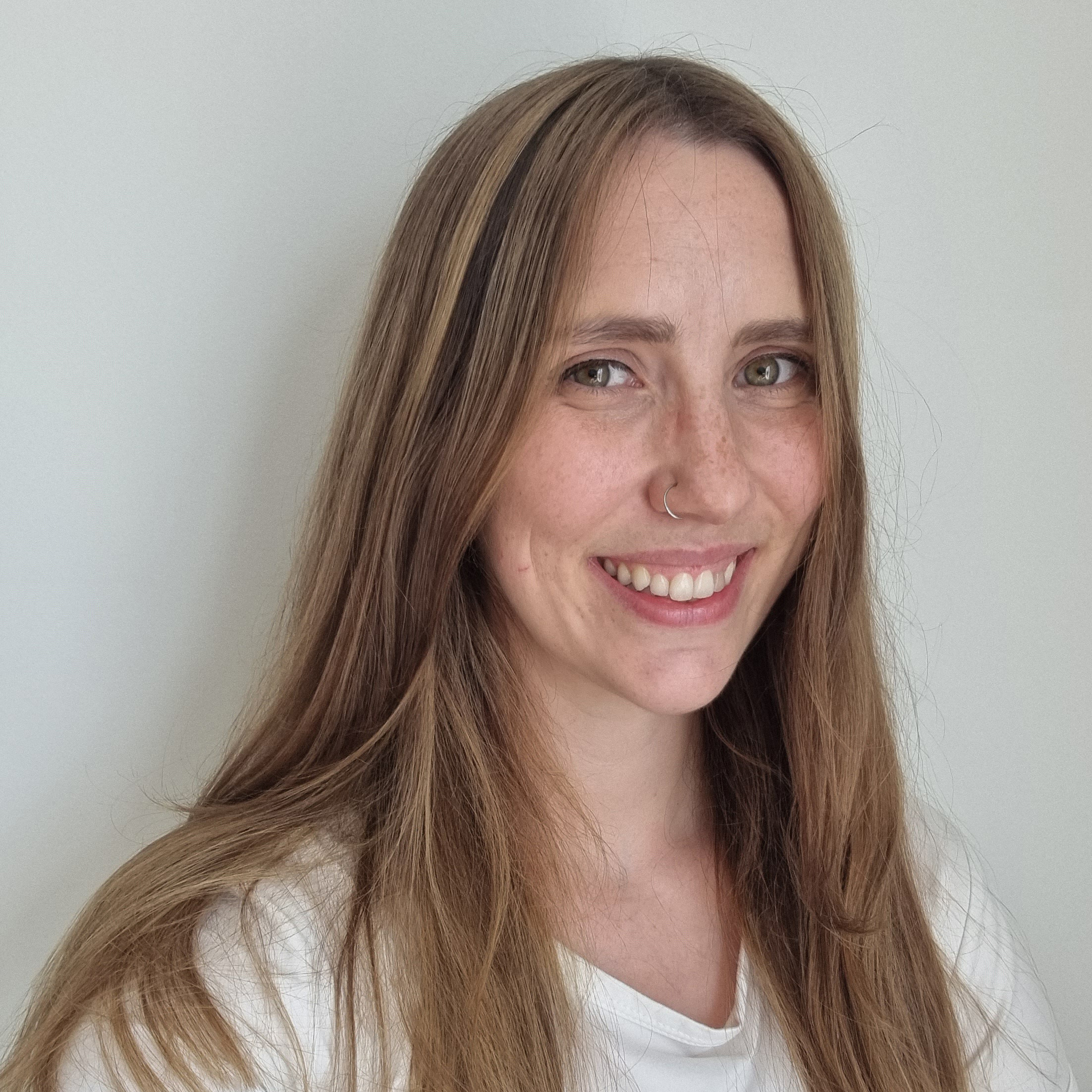 Ruth Gaukrodger is the fitness editor for Fit&Well and its sister site Coach, responsible for editing articles on everything from fitness trackers to walking shoes. A lot of her time is spent setting up testing protocols for our in-depth buying guides and making sure everything is reviewed to a set standard, so you can be confident we only recommend the best products on the market.
When she's not wrestling with equipment in our dedicated testing centre, you can find her pursuing running PBs around the streets of London or improving her yoga skills from the comfort of her living room. She's a keen believer in working out for enjoyment first and is always open to hearing about new, fun ways to exercise.