I put the Under Armour HOVR Rise 4 shoes through intense workouts, but weight sessions let them down
For our Under Armour HOVR Rise 4 review, we tested the cross training shoes to see how they perform across a range of workout styles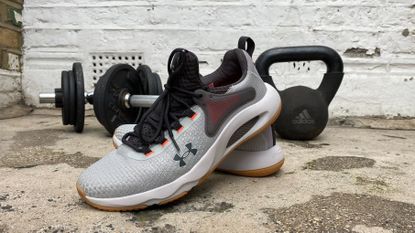 (Image credit: Future)
The Under Armour HOVR Rise 4 are a visually-pleasing set of exercise shoes packed full of features designed to appeal to casual runners and cross trainers. We were impressed with the combination sole, but found that this strength can also be a weakness, as the large foam mid-sole gets in the way during fast-paced moves like burpees, and isn't ideal if you're lifting heavy weights. If you're a runner who enjoys some variety, these are a good choice, but if cross training is your main focus, you'll want a more specialized shoe.
Reasons to buy
+

Available in seven colors

+

Combination sole design for running and gym workouts

+

Rubber outer sole for improved grip
Reasons to avoid
-

Slightly raised sole less suited for weight lifting

-

No women's version currently available

-

Design won't appeal to everyone
The first thing I noticed when I started this Under Armour HOVR Rise 4 review was that the shoes are amazingly comfortable. They're snug and well-fitting, though not too tight. But that's not the only thing to like about multi-purpose shoes.
Like many of the best cross training shoes, the Rise 4 are lightweight, made of durable materials, and come with Under Armour's foam-based HOVR mid-sole for cushioning. And to support you between fast-paced moves, there's a slim but grippy rubber outer sole.
You'll also notice a plastic strap connecting the laces to body of the shoe, which is supposed to stabilize your heel, though I wasn't convinced that this particular bit of material really did anything. At least, nothing especially noticeable.
Still, when it comes to aesthetic appeal, you have seven color choices, including the Tin/Ghost Gray edition we tested. Although Under Armour made a women's version of the HOVR Reign 3, the Reign 4 are currently only available as a men's shoe.
You can find out how they look with a quick search online, but not how they feel during workouts. That's why I put them through their paces for this Under Armour HOVR Rise 4 review, testing them on a range of activities so you can decide if they're right for you.
Under Armour HOVR Rise 4 review: price and features
The Under Armour HOVR Rise 4 are available from the company's online store for $110/£90, and it's the same price across all seven color options and sizes. Unfortunately, unlike the previous HOVR Rise 3, at the moment, these shoes only come in a men's edition.
As the name suggests, these shoes fall under the company's HOVR range, a collection of shoes with Under Armour's HOVR foam-based sole. But on this pair, the foam cushioning is housed within a more study rubber-like midsole for improved performance.
Under Armour has a separate range under the TriBase moniker—another of the company's technologies designed to keep the sole as close to the ground as possible. Although not grouped under the range, the HOVR Rise 4 are also designed with TriBase.
This combination of design features is why they make for an interesting cross training shoe. Generally, the HOVR foam helps propel runners forward, while the TriBase sole is best for quick movements found in many gym and home workouts.
Under Armour has combined the two to create a shoe that, in theory, can support you while out on a run, while taking on a high-intensity workout, or while lifting weights. It promises a lot, which is why I was keen to lace up a set and give them a go.
Under Armour HOVR Rise 4 review: design
The overall design of the HOVR Rise 4 has stayed roughly intact with this new model. The most noticeable change is that the plastic strap no longer runs down to the HOVR foam sole. Otherwise, outwardly, these look much the same as the HOVR Rise 3.
The large, circular laces are held in place by ringlets in the shoe's upper body and looped into the plastic strap up at the top. The cushioned tongue is soft and never pressed into my foot or caused discomfort.
Although they look almost like flat-soled shoes, the HOVR foam sole stretches beyond the base of the shoe up the body and out to the side with an 0.3 in/8mm offset between the toe and heel. Interestingly, this puts them in line with many of the best running shoes for men.
This is the main strength of these shoes, though, offering cushioning without extra weight and helping propel you forwards while running. It's not a trait often found on cross training shoes, though, as these usually have flat or near-flat soles.
Flatter soles are ideal if you're going to do a lot of weight lifting, as they help the weight fall into your heel, but thanks to the durable rubber grip on the outer sole, the HOVR Rise 4 are well suited for quick movements, like those you'd find in a HIIT workout.
Under Armour HOVR Rise 4 review: fit, feel, and comfort
They might have a lot of notable features, but that doesn't always translate into real-world practicality. Fortunately, the Under Armour HOVR Rise 4 managed to (mostly) live up to expectations; they were comfortable, supportive, and handled a variety of workouts.
Firstly, they felt good to wear. This doesn't automatically mean that they are supportive during exercise, but it's incredibly disappointing when you lace up a set of shoes only to find that the mouth of the shoe is too hard or that the toe area is too narrow.
Thankfully, we didn't have those problems here as the HOVR Rise 4 felt light to wear and never restrictive. They tightened in the right places, leaving breathing room while comfortably securing crucial areas like around your ankle and midsole.
There's only a single fit style available so if you have narrow or wide feet, these might not fit as well. However, I did find that there was some space around the toe end, which might help. I normally wear regular fit, but suspect these might be a bit loose for narrower feet.
The rubber sole gave enough grip to help you stabilize, but not so much that you get accidentally stuck against the ground. I tried them out on a range of floor types, and they didn't cause that high-pitched squeak when gliding across the ground.
Under Armour HOVR Rise 4 review: support
I tried the shoes while out walking, doing short cardio bursts, high-intensity workouts, and weight lifting. That said, I don't claim to be a heavy runner, so although I found them comfortable, you'd still be best with a dedicated set of running shoes if you run regularly.
The HOVR foam did seem to offer some energy recovery, so the impact didn't immediately dissipate into the ground. So, the movements felt lighter than in many cross training shoes. This is arguably the biggest strength of these shoes.
The soft cushioning combined with the TriBase sole means that the HOVR Rise 4 are more multi-purpose than most cross training shoes. But this hasn't come at the expense of a practical, functional experience in other workouts.
If you do occasional weight lifting, or generally don't reach for the highest loads, I didn't feel that the slightly raised sole impacted where I could keep the weight during squats or presses and there weren't noticeable differences compared other training shoes like the New Balance Minimus TR.
Though, if you're a lifter who enjoys a bit of cross training, these are still a good choice, and you could invest in another multi-functional gym shoe like the Converse Chuck Taylor All Stars, which have a flat rubber sole and can be worn throughout the day, not just at the gym.
Under Armour HOVR Rise 4 review: user reviews
Reviews are currently quite sparse for the Under Armour HOVR Rise 4 shoes as they are still relatively new. However, early impressions are positive, with the shoes holding an average five out of five on Amazon and four out of five on Under Armour's store. Summing up the general feeling, one Amazon user noted, "the shoes give great support during a workout."
Comments left on Under Armour's store also praise the fit, comfort, and performance of the shoes, but take issue with the color, with one review titled "comfortable shoe but deceitful colour." The main problem wasn't the color itself, but the difference between the physical shoe and the online imagery, which they felt gave a misleading impression of the true color.
Under Armour HOVR Rise 4 review: verdict
It's hard not to like the Under Armour HOVR Rise 4 as a cross training shoe, especially if you're partial to a bit of light running. The aesthetic design is slightly understated compared to previous editions, with the more muted colors making them a training shoe you could reasonably leave on, even outside the gym.
But, importantly, the HOVR Rise 4 aren't just for show, as the shoes are designed for comfort, and we were impressed at the variety of tasks they could handle without causing discomfort or digging in around the tongue and ankle. If you mainly do HIIT workouts, then the large HOVR sole may get in the way when quickly moving between positions during burpees, though.
They might not be the top cross training shoe around, but they do make a compelling all-rounder, ideal for people who enjoy a bit of variety in their workouts. But if you favor a particular style of training, like running, weight lifting, or HIIT workouts, you may be better off with a more specialist shoe.
Also consider
Under Armour TriBase Reign 4
The Under Armour TriBase Reign 4 are designed to keep your feet close to the ground, which makes them ideal for weight lifting or other strength training exercise, but without the HOVR Rise 4's foam mid-sole. The shoes also only have a 0.07 in/ 2mm offset (compared to the HOVR Rise 4's 0.31in/ 8mm), and are available for men and women.
Nike Metcon 7
If you're a fan of high-intensity workouts, the Nike Metcon 7 are worth considering. We found that the shoes responded well to the fast-paced action of a HIIT workout and could cope well with weighted strength training, thanks to the wide heel and plated inner sole to distribute the load, making them a great multi-purpose shoe.
Get the Fit&Well Newsletter
Start your week with achievable workout ideas, health tips and wellbeing advice in your inbox.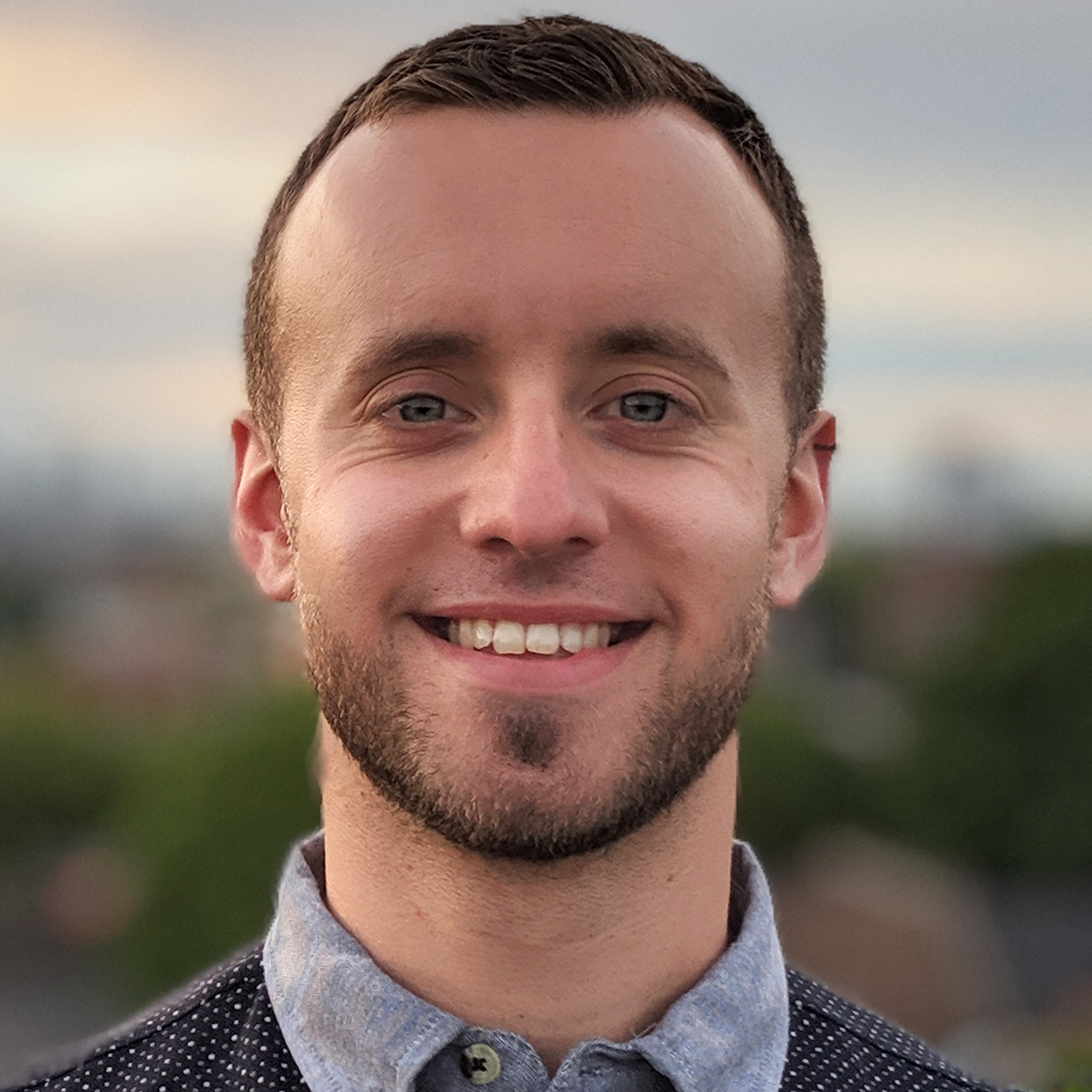 James is a London-based journalist and Fitness Editor at Fit&Well. He has over five years experience in fitness tech, including time spent as the Buyer's Guide Editor and Staff Writer at technology publication MakeUseOf. In 2014 he was diagnosed with a chronic health condition, which spurred his interest in health, fitness, and lifestyle management.
In the years since, he has become a devoted meditator, experimented with workout styles and exercises, and used various gadgets to monitor his health. In recent times, James has been absorbed by the intersection between mental health, fitness, sustainability, and environmentalism. When not concerning himself with health and technology, James can be found excitedly checking out each week's New Music Friday releases.