Primasole folding yoga mat review: an affordable, compact travel mat
The Primasole folding yoga mat is our favorite budget-buy pick if you're looking for quality under $20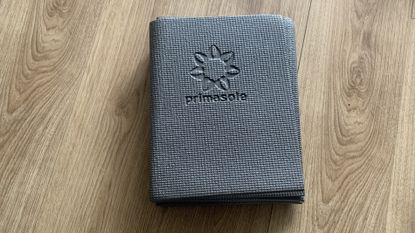 (Image credit: Future)
The Primasole folding yoga mat is ideal for travel and those trying to be more money-savvy this year. It feels thin underfoot and isn't the grippiest of the models our in-house testers have tried. But for less than $20, it's super convenient and gets the job done.
Reasons to buy
+

Affordable

+

Lightweight for travel

+

Easy to clean
Reasons to avoid
-

Not very grippy

-

Leaves an indent as you move

-

Thinner feel less suited to restorative classes
Get the Fit&Well Newsletter
Start your week with achievable workout ideas, health tips and wellbeing advice in your inbox.
Thank you for signing up to Fit And Well. You will receive a verification email shortly.
There was a problem. Please refresh the page and try again.
The Primasole folding yoga mat is great for yogis who like to take their practice on the road and avid exercisers looking to save money this year.
I still can't believe how lightweight it is, folded crisply into a square and designed to stash conveniently away. There are no bells or whistles where this Amazon-own mat is concerned, and if you're looking for thick cushioning or lashings of sticky surface grip, this model is unlikely to suit your needs.
However, what you do get is a reliable and durable foam-like yoga mat that will save you money and serve you on the road. It's easy to wipe down and takes less than five seconds to fold back up again, which means you can focus on your downward dog rather than the faff of commuting with a heavy rolled-up mat.
It shoots straight into our guide for the best yoga mat, but if you're still unsure, we detail our thoughts from testing below. We also cover design, performance, and some alternatives to cover all bases, so you're sure to find a yoga mat you love.
Discover core yoga for building stronger abs, or read on for more.
Primasole folding yoga mat: Price and features
The Primasole folding yoga mat varies between $11-$20/ £11-£20 on Amazon and comes listed as 'Amazon's Choice.'
The mat comes in bold block colors like Azalia pink and lime green. I tested the grey model, which I recommend if you know you'll be on the road or practicing outdoors, as it's more forgiving on dirt and grime.
The saying goes – 'Buy cheap, buy twice,' but I don't think that's the case with this yoga mat. I recommend it if you need the basics rather than a model with plumped-up features and a premium price tag to boot.
Primasole folding yoga mat: Design
The Primasole folding yoga mat is 4mm thick yet still seriously lightweight, weighing just 2lbs. You could just as easily slot this mat into your work bag as you could a large notebook and barely register the difference.
Made from PVC, it's less sustainable than other models like the Yogi Bare Wild Paws Natural Rubber Extreme Grip Yoga Mat (and much of the Manduka range). Make sure you look into the recycling credentials of different brands if this matters to you.
The mat measures 68" in length but looks longer and should provide enough room for tall yogis. I'm 5"2 and require far less space, but I enjoy having room to practice jump backs and inversions, and this mat provided that. However, it feels constrictive at 24" wide and I had to narrow my warrior stance to stay connected. This makes mandala sequences more difficult.
It's soft to the touch and cleans better than coarser, grippier models like the JadeYoga travel mat. The trade-off for a quick clean is that I found myself sliding out of downward dog and needed to employ the services of a grip towel for hot yoga classes.
One issue with design is that the creases from folding the mat prevent you from laying it flush to the floor. It connects well to the wooden floors, but the bumpy surface makes transitions, like a plank to high lunge, trickier. It is a petty grumble as it's not in dangerous territory, but I think anyone performing jumping movements during HIIT would benefit from a heavier mat.
Primasole folding yoga mat: Performance
This yoga mat feels foam-like under hand and foot, leaving subtle indents as you transition between poses – this doesn't hinder performance but makes the yoga mat feel thinner than 4mm. I have tested other mats of the same thickness, and the Primasole feels the least likely to nurture joints in restorative classes. If you know you suffer from joint injuries, it could be worth opting for a heavier and thicker mat, like the Lululemon Reversible 5mm yoga mat.
The PVC material is durable and easy to clean. The surface feels sticky to the touch but quickly becomes slippery, and the thin foam-like padding lacks the density to support long holds. However, you can wipe this mat down, and it attracts less dirt and dust than natural rubber mats.
I tested this mat in hot yoga and a home-based Yin-style class. It's suitable for both but I highly recommend having a grip towel and some props on standby to help you along. The design doesn't lend itself to a Hatha practice (holding poses like downward dog for long periods), but (again) a simple addition of a grip towel is a quick fix.
The Primasole held in place on my wooden floor without sliding around, and after adding a towel, I could confidently head into shoulder stands without fear. If you like to keep your yoga mat in tip-top condition, I recommend a wipe-down after every class and avoiding trainers if possible.
If you suffer from knee injuries, I recommend learning how to do yoga with bad knees and opting for a thicker mat.
Primasole folding yoga mat: Care
If you clean your workout gear at home, you'll understand the importance of taking good care of equipment. Primasole provides care instructions with every purchase, and their advice is to wipe your mat down with a damp cloth and water or a natural detergent.
You should aim to store your Primasole folding yoga mat in a well-ventilated place without exposing it to direct sunlight, as this can reduce its durability.
Primasole folding yoga mat: User reviews
The Primasole folding yoga mat has a 4.5 rating from 5 stars on Amazon. Positive reviews comment on how lightweight and travel-friendly the yoga mat is. One user said 'it's comfortable (although thinner than a regular mat), super light…sticky on both sides, and folds easily.'
Another user said it folds very easily and is suitable for home and outdoor workouts. Negative feedback mentions that 'while it is plenty long, it isn't as wide as a traditional yoga mat.' Another flagged that it has a 'slippery film' over the surface.
Primasole folding yoga mat: Verdict
I recommend checking out our best yoga mat guide and deciding what is important to you. Is it sustainability? Support? Grip? Choosing a yoga mat can be a minefield, but you can narrow your options by knowing how you practice and what you enjoy from in-studio mats.
If you simply want to save money and only require a basic exercise mat, I can't recommend the Primasole folding yoga mat enough. Lightweight, foldable, and easy to travel with, you can practice yoga or home workouts anywhere and anytime. If you know you need more support from your mat or practice mostly hot yoga, we recommend more suitable yoga mats in our comprehensive guide.
Also consider
Yogi Bare Wild Paws Natural Rubber Extreme Grip yoga mat
We love the Yogi Bare Wild Paws Natural Rubber Extreme Grip yoga mat. It's spacious, super grippy, and sustainably made. If you desire premium support, plush thickness, and desirable amounts of grip – this is the mat for you. It's not travel-friendly at 5.5 lbs (more than double the weight of the Primasole), and it sits in the premium price category, but it is built to last.
JadeYoga Travel mat
The JadeYoga Travel mat – as the name suggests – is one of the best yoga mats for travel. Sustainably made, lightweight (it weighs just 2.9lbs), and foldable, this yoga mat travels well. It lacks padding and cushioning though, and our tester found it slippery when wet.
Get the Fit&Well Newsletter
Start your week with achievable workout ideas, health tips and wellbeing advice in your inbox.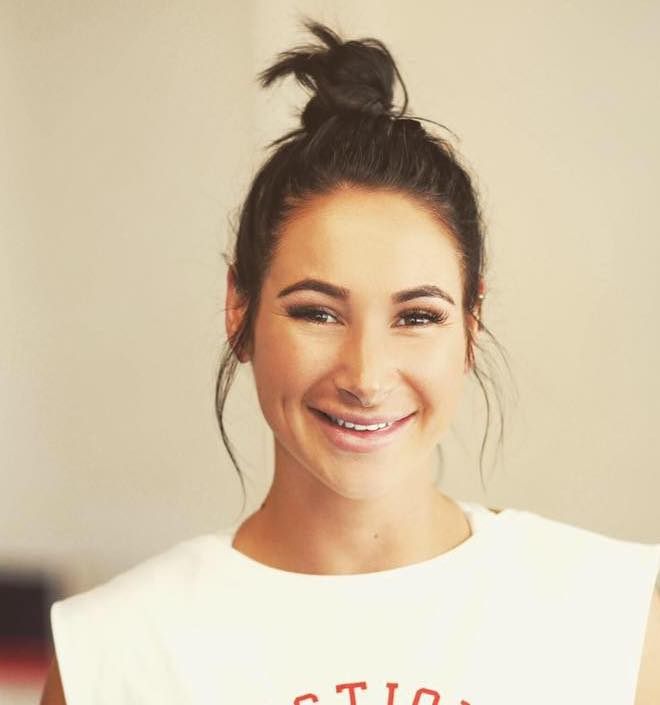 Sam Hopes is a level III fitness trainer, level II reiki practitioner, and resident fitness writer at Future PLC, the publisher of Fit&Well. Having trained to work with both the mind and body, Sam is a big advocate of using mindfulness techniques in sport and aims to bring mental wellbeing to the forefront of fitness. She's also passionate about the fundamentals of training and how we can build more sustainable training methods. You'll find her writing about the importance of habit-building, nutrition, sleep, recovery, and workouts.