Cyber Monday fitness deals: Your best guide to final HUGE savings and discounts
See the best Cyber Monday fitness deals 2020 from all the biggest sports brands - and get them before they're gone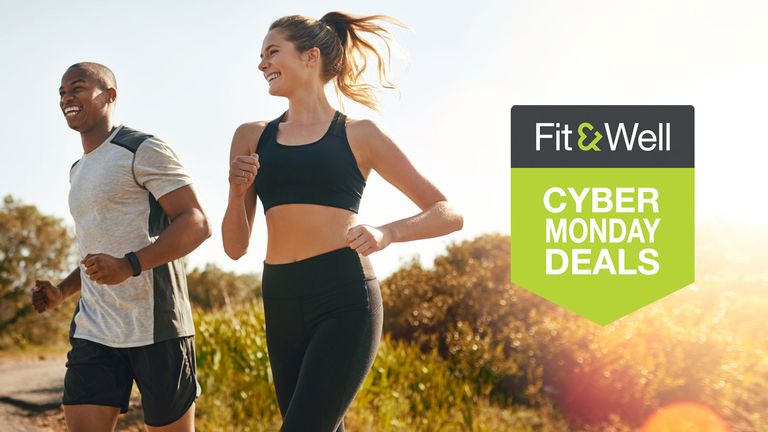 (Image credit: Getty Images)
By Matt Evans
The holiday shopping weekend is almost over, but there are still plenty of Cyber Monday fitness deals to snap up before the sales are done for good.
Starting last week on Black Friday, we saw retailers across the web slashing prices on all sorts of top fitness kit, including workout headphones, home gym essentials and even big-ticket cardio machines such as ellipticals, rowers and treadmills. Whether you're shopping for yourself or looking fitness gifts to give this Christmas, we've got the best buys around all in one handy place!
See all the best deals on cardio machines:
Across the four-day event, we've been keeping a keen eye on all the best discounts to go live, helping you cut through the noise and find the best fitness deals for you. Cyber Monday will see a slew of new - and excitingly, even better - deals added to the sales at retailers including Best Buy, Walmart and Target in the US, and Argos, Very and John Lewis in the UK. And, of course, Amazon everywhere.
Below you'll find our comprehensive guide, offering everything you need to shop the best health and fitness sales - including quick links to all the best retailer offers, plus details of individual deals including gym equipment, running shoes, fitness watches, protein shakes and more. Happy Cyber Monday, y'all!
Cyber Monday fitness deals: Quick links to shop now
US deals:
UK deals:
US Cyber Monday deals live now
These are some of our favourite Cyber Monday deals from US retailers. Make sure you keep checking back, as we'll add to these deals and replace expired ones as we find them.
Cyber Monday fitness deals: cardio machines
Cyber Monday fitness deals: shoes & apparel
Cyber Monday fitness deals: technology
Cyber Monday fitness deals: healthy eating
Cyber Monday fitness deals: home gym kit
Cyber Monday fitness deals in the UK
UK deals available right now
Although originally an American holiday, the UK and Europe are also seeing swathes of discounts applied to loads of popular products. Check out the best below.
Cyber Monday fitness deals: cardio machines (UK)
Cyber Monday fitness deals: technology
Cyber Monday fitness deals: shoes & clothing
Cyber Monday fitness deals: healthy eating
Cyber Monday fitness deals 2020: Top shopping destinations
No matter what you're in the market for - from a new pair of running shoes to a treadmill to use them on, some new workout kit or one of the best fitness trackers - you'll likely find what you're after in the Black Friday and Cyber Monday fitness deals.
We've listed all the top deals destinations currently offering big savings in their Cyber Monday sale, in both the US and Uk - check them out below!
Top Cyber Monday fitness deals destinations (US)
Cyber Monday fitness deals by brand (US)
Top Cyber Monday fitness deals destinations (UK)
Cyber Monday fitness deals by brand (UK)
Cyber Monday fitness deals 2020: When is Cyber Monday, anyway?
Cyber Monday traditionally follows Black Friday, marking a last chance to score some of the best health and fitness tech and kit and reduced prices. Cyber Monday 2020 falls on Monday November 30.
The seasonal holiday shopping event kicked off on Black Friday, which is traditionally held on the Friday after Thanksgiving (which itself is always the last Thursday in November, for our UK audience). Black Friday 2020 fell on Friday November 27.
What about Black Friday and Cyber Monday 2021?
If you miss the best of the bargains this year, never fear - the shopping bonanza will return next year! Black Friday 2021 will fall on Friday November 26, whilst Cyber Monday 2021 will follow on Monday November 29.
Cyber Monday fitness deals tip: take advantage of a free Amazon Prime account
We've already spoken about Amazon and why it's so essential for getting some of the best Cyber Monday deals available. However, to really get the best out of Amazon (including free shipping), you'll want a Prime account.
Not only do Prime members get exclusive deals, but they also get 30-minute early access window to every temporary "Lightning Deal" Amazon runs. This means many products don't even reach the general public before they sell out – they're often just snapped up exclusively by Prime members.
Luckily, Amazon Prime is available on a 30-day free trial, which will allow you to bag the deal you want with first-come, first-served access.
If you don't want to continue with the benefits Prime membership delivers, then just cancel the trial. It's that simple: you won't have spent a penny, but will have already got access to Amazon's best Cyber Monday sales.
Cyber Monday fitness deals 2020: More tricks to snag the best deals
With the economy taking a big hit around the globe thanks to the ongoing health crisis, shoppers have less money to throw around – which makes getting the right deal very important. To get the most out of the online Cyber Monday sales, you should follow these simple rules for the big weekend:
Set up alerts and notifications from your favourite stores: Amazon offers its own notification service, which will ping you when it brings out a product you're interested in. You can also set up Google Alerts to search the web and get daily emails of search results for terms like "cheap treadmill deal".
Shop around: Some deals are going to look fantastic, with huge price cuts, but occasionally some of these prices will have been inflated before being cut. Look at other stores to find out the real value of what you're buying.
Check the stock levels: Most retailers will flag a product with a small message when it's low in stock. Look for this before deciding to go elsewhere, as you may come back and find it all gone.
Pay securely: Scammers are out there looking for your card details. Credit cards offer a more secure way to pay than debit cards, or you can set up your card on services like Paypal for an extra layer of protection.
Aim for the big-ticket items first: Proportionately, you'll get the biggest savings on the biggest items. if you've been considering buying a treadmill or expensive fitness watch for a while, now is the time to shop around and pull the trigger.
Cyber Monday fitness deals 2020: What should you be looking out for?
From exercise bikes to resistance bands, anything and everything is discounted. The biggest discounts are often on the biggest products, as discounts are usually done on percentage to incentivise buyers.
If you're in the market for the best elliptical machine or best treadmill, this is the time to strike, as these are the big purchases which are likely to be significantly cheaper. Likewise, for any small electronics with high prices – think Fitbits and Apple Watches – you can expect to see significant discounts, especially with last year's models.
Finally, don't forget the smaller stuff: from resistance bands to running socks, you'll be able to pick loads of these essentials up for a song from many big outlets like Amazon.
Matt Evans is an experienced health and fitness journalist and Channel Editor at Fit&Well. He's previously written for titles like Men's Health and Red Bull, and covers all things exercise and nutrition on the Fit&Well website. Matt originally discovered exercise through martial arts: he holds a black belt in Karate and remains a keen kickboxer and runner. His top fitness tip? Stretch.