I designed my dream home gym for a BARGAIN during Prime Day
Ever dreamed of having your very own home gym? Our editor has - here's what's on her Prime Day wish list...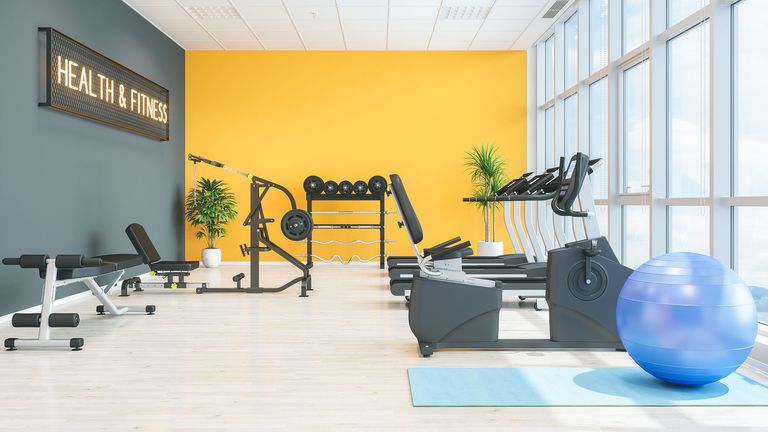 (Image credit: Getty Images)
As editor of Fit&Well, I spend my days elbow-deep in press releases about the latest fitness tech, samples of the latest home exercise equipment, and data showing how and why staying fit and well is so very important.
I also spend a lot of time feeling like I should really be doing more when it comes to maintaining my own health and fitness.
Don't get me wrong - I'm no couch potato. However over the last year or so, time and space restrictions (thanks, demanding job and London flat!) - not to mention the Covid-19 pandemic - have seriously challenged by ability to workout effectively and regularly.
Which is how I came to start planning my dream home gym this Amazon Prime Day.
It started simply enough: with a very tempting deal on resistance bands. Then one thing led to another, and before I knew it I had a fully-professional home gym set-up going on, complete with my very own elliptical machine, a full set of weights and a lovely new exercise mat on which to work up a sweat.
Or at least, I did in my Amazon basket.
But that's the beauty of Prime Day - it allows you to seriously consider finally taking the plunge on all those items you'd write off as too expensive or extravagant at any other time - but, thanks to all the discounts in the Prime Day fitness deals, building your very own home gym feels that little bit more achievable.
And so, I present to you my dream home gym set-ups (I had a bit of time, so I did one for both our US and UK readers - hey, you're welcome, guys!). Perhaps something on my list will tempt you?
Just remember, Prime Day ends TONIGHT (June 22) - so click quick if anything does catch your eye...
My dream home gym, Stateside
My dream home gym in the UK
Stephanie is Editor of Fit&Well. She has previously worked for titles including Woman&Home, MSN and Stylist, covering all aspects of women's lifestyle including health and fitness. Her preferred way of staying fit and well is sport: she regularly plays tennis and is obsessed with netball, which she's played since the age of seven. She currently plays with her London-based team, Cool Runnings, and is also a qualified Level 2 Netball Coach. During lockdown, Stephanie started strength training at home, and can now regularly be seen hobbling around her local area as DOMS kicks in. Happily, she's since discovered the joy of recovery days. As a result, her top fitness tip is: invest in a foam roller!