Arc'teryx Women's Cita SL Jacket review: a lightweight wear that's worth the price tag
This innovative jacket fuses style and great quality into a practical design that's perfect for running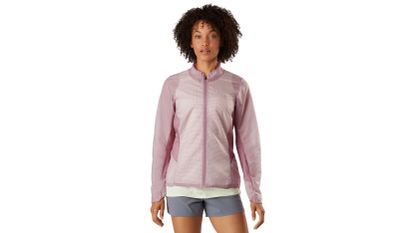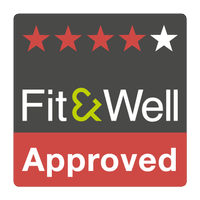 (Image credit: Arc'Teryx)
They say you get what you pay for, and what you get when you shell out on the Cita SL is a brilliant, lightweight jacket that offers the perfect balance of protection from light winds and damp weather, minus the bulk. We were particularly impressed with the way in which it helps to regulate temperature by allowing heat to escape – not just with clever material choice but with hem shape and fit, too.
Reasons to buy
+

Precision engineered to reflect the different demands of different body parts

+

Easy to pull off, stow and attach to exercise gear

+

Ridiculously light – just 65 grams
Reasons to avoid
-

Cheaper options available (albeit without this jacket's varied technical features)

-

Suited for mild weather - no match for heavy downpours or bone-chilling winds

-

If you regularly head off the beaten path, it might be worth considering more durable, tear-resistant fabric
The Arc'teryx Women's Cita SL Jacket might look like a bog-standard jacket-in-a-packet, but the world-renowned performance wear manufacturer claims that it's so much more.
And with a price tag of $129/£100, I was keen to discover whether this lightweight exercise jacket is worth the investment (and deserving of a place on our list of the best workout clothes for women). Do strategically-placed patches of composite materials, carefully-sized collars and sleeve-widening stitches really make a difference, and if so, are they worth the money?
So I tested the Arc'teryx Cita SL Jacket to find out whether it offers serious bang for your buck or or merely an unnecessarily expensive alternative to its rivals.
Arc'teryx's Women's Cita SL Jacket: Price, Size & Design
The RRP of this women's exercise jacket is $129/£100, and it's available in sizes XS, S, M, L, XL. I opted to trial the medium, which fitted a US size 10 / UK size 14 frame perfectly.
Arc'teryx says the main selling points relate to the finely-tuned engineering of its jacket. Bespoke combinations of different materials chosen for their sweat-wicking capabilities, subtle wind protection panels placed near the core and at the arms, and manufacturing techniques which will (in theory) help openings such as sleeves allow optimum air flow – in other words, enabling heat to escape without flapping around like flags at half-mast.
The most impressive claim? That the brand has added all of these features to a jacket which can be stashed into a built-in pocket.
Arc'teryx's Women's Cita SL Jacket: Weight
First things first. Given that its lightness is one of this jacket's main selling points, I obviously expected a garment which felt thin and light, but Arc'teryx takes this to a whole new level, with a jacket which feels paper-thin, and which weighs in at just 65 grams. Which is brilliant – as long as it still offers the promised performance and protection.
Arc'teryx's Women's Cita SL Jacket: Material
Don't make the mistake of assuming any material with this level of flimsiness will be breathable – even the thinnest fabric can trap sweat and heat in all the wrong places.
This is precisely why I love the fact Arc'teryx has avoided the "one size fits all" approach taken by many brands when it comes to making lightweight jackets designed for running, hiking or cycling. Many of these feature similar materials throughout, but Arc'teryx has precision-engineered the Cita SL by adding breathability (in the form of a nylon mesh) to key areas, including across the top of the back (better ventilation here helps cool the entire body, because this is where body heat accumulates) and the underarms.
Arc'teryx's Women's Cita SL Jacket: Weather Protection
This obviously isn't a jacket designed to help you weather torrential downpours, a reminder of which is the lack of a hood. But what it will do is protect you from light showers and breezes, thanks not just to the material but the double-lined collar and the elasticated sleeves.
Areas with enhanced breathability are naturally less waterproof, but the parts of our body most likely to feel the chill in damp, chilly weather felt well protected, thanks to slightly thicker panels on the arms and across the front. These did a great job of providing light protection without feeling heavy or clammy against the skin, although I can't help but wonder if they could have been a little thicker, thereby improving the weather protection without comprising the lightness.
Arc'teryx's Women's Cita SL Jacket: Cut
Arc'teryx describes the cut as "trim" – second from the bottom on the brand's scale, which starts with "next to skin" and finishes with "relaxed" via "trim" and "regular." The fit is exactly what we'd want from a jacket designed to offer this level of protection. This isn't a jacket you'd wear over multiple layers – it's one designed to be worn over a t-shirt, running vest or sports bra, and which offers the holy grail of a comfortable, slimline fit that feels like a second skin.
Arc'teryx's Women's Cita SL Jacket: Sleeves
Sleeves are all too easily overlooked – until you hit the trail and find yourself constantly tugging them down, rolling them up or vowing to ditch long-sleeved running jackets altogether.
Not so with Arc'teryx's Cita SL Jacket, which has sleeves that err on the generous side when it comes to length. This is important – nothing is worse than a stingy cut on this part of a running jacket. A sleeve which clings desperately to the lower arm area, just below the wrist, will trap heat and create a feeling of tightness, while a full-length sleeve with the right amount of gape will help regulate body temperature by allowing heat to escape.
Half of this jacket's sleeve opening is elasticated – another feature designed to reduce heat build-up without creating a sense of bagginess. I also loved the narrow hem at the opening – chunky hems in this area can flap and flail, but the combination of light fabric, elastication and a narrow hem ensured the sleeves stayed in place without feeling too tight.
Arc'teryx's Women's Cita SL Jacket: Stashability
Full disclosure – I simply wasn't convinced that a lightweight technical jacket could be stashed into a credit card-sized pouch, but I was happy to be proved wrong.
The built-in stash pocket can be found on the jacket's inside, near the waistband, and I found that its elasticated flap allowed it to double rather nicely as a pocket for small objects such as keys and tissues. The jacket stashes into the pouch quickly and easily, and a small loop increases its portability.
Arc'teryx's Women's Cita SL Jacket: Verdict
Yes, £129 / £100 is a lot to spend on a lightweight jacket, but anyone who exercises regularly outdoors will know that this type of garment is hard to get right – the wrong fabric in the wrong area, a poorly-designed cut or the wrong choice of hem can have a huge effect on your ability to get the most out of workouts.
And although there are similar lightweight jackets with much cheaper price tags, none I've come across boast the technicality offered by Arc'teryx's Cita SL jacket. Based on how it feels, performs and looks, this jacket excels in all areas.
The one niggling doubt I couldn't shift was its durability in the sense of accidental tears – I can't help but suspect that a particularly pointy branch or an unseen spear of barbed wire (both of which I managed to avoid on testing runs) could easily pierce the material, although it's worth bearing in mind that this comes with the territory with all lightweight jackets.
Also Consider
Páramo Women's Alize Windproof Jacket
The Páramo Women's Alize Windproof Jacket is a great option for anyone who wants a little extra protection (the jacket's got a hood and slightly thicker material around the neck and waist) without adding too much extra weight.
Helly Hansen Women's Vana Windbreaker Jacket
Helly Hansen's Vana Windbreaker, with a chest pocket that doubles as a carrying pouch, offers more in the way of customisation, thanks to a fully adjustable hood and hem. Although it's designed primarily with windy (not wet) days in mind, the Vana will provide adequate protection from light showers, too.
New Balance Women's Impact Run Light Pack Jacket
This wind-and-rainproof jacket gets a gold star for versatility – when the mercury rises, the New Balance Women's Impact Run Light Pack Jacket can be stuffed into the chest pocket, and a small strap then allows it to be carried as a waist pack or cross-body bag.
Tamara is based in Surrey in the UK and is a freelance journalist who's equally passionate about cycling, snowboarding and traveling. Tamara's writing has covered workout clothes for women for better fitness sessions as well as covering topics including which bathroom scales to choose. Tamara has also provided expert advice for Fit&Well with tips and tricks for getting the most of a weight-based workout.