Coros Apex Pro review: a serious fitness watch for serious athletes
The Coros Apex Pro is a premium multisport watch is ideal for runners, particularly those looking to go long distance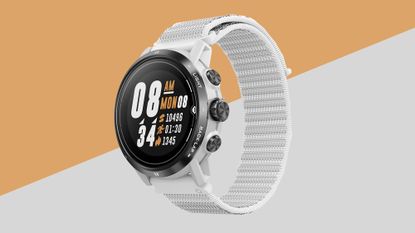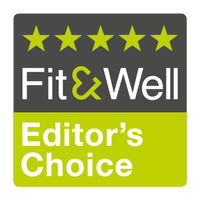 (Image credit: Coros)
The Coros Apex Pro is the perfect watch for outdoor adventurers and endurance athletes. The battery life alone puts it way ahead of competitors, but the stylish design and three-button set-up make it simple to use and a joy to record with.
Reasons to buy
+

Impressive battery life leaves all other GPS watches in its dust

+

Light and stylish design

+

Easy to use, with all the data you need
Reasons to avoid
-

Screen can appear dim when unlit

-

You're looking for a more basic running watch
Get the Fit&Well Newsletter
Start your week with achievable workout ideas, health tips and wellbeing advice in your inbox.
Thank you for signing up to Fit And Well. You will receive a verification email shortly.
There was a problem. Please refresh the page and try again.
Welcome to this, my review of the Coros Apex Pro multisport watch for Fit&Well.
If you're looking for a fitness watch offering something a little different to the big-hitters, California-based brand Coros is rapidly gaining a reputation for engineering watches that quickly gain an adoring fanbase.
This is largely down to their expertise in pinpoint-accurate GPS, stylish design, all the data analysis you need and, most crucially, an impressive battery life that keeps recording throughout the very longest of endurance challenges.
The Apex Pro is designed for multiple uses across multiple sports. Runners will enjoy the battery life (40 hours in GPS mode, and up to a frankly jaw-dropping 100 hours in UltraMax mode), swimmers will like the water resistance to 100m and gym goers will be drawn to the ability to download training sessions to follow, or the option to design your own.
In early 2021, Coros introduced the Apex Pro White edition, a new addition to its Apex Pro range. This version features an ice-white Velcro strap and white bezel in tribute to the Eastern Sierra mountains where the Coros team often heads for alpine adventures. According to Coros, these include "sub-zero dawn patrol backcountry ski missions and dusk-to-dawn 'type II fun' trail runs – the mountain range has something for everyone".
After extensive testing, I'm happy to report the Coros Apex Pro lives up to this promise (and then some), making it one of the best smartwatches for fitness on the market. Here's everything you need to know...
Coros Apex Pro: price and features
The Coros Apex Pro retails for $499.99 in the US and £449.99 in the UK. Our handy shopping widget below will always show you today's best deals.
It first launched in September 2019 as a more advanced version of the standard Coros Apex - although, as noted above, the fetching white version that I tested was added to the range in early 2021.
Some of the watch's main features include a range of activity tracking options, a built-in wrist-based heart-rate sensor, water resistance to 100m, 24/7 blood oxygen monitoring, optical pulse ox monitoring, touchscreen and a battery life of up to 30 days.
It also comes with a decent-sized face (big enough to see data while you train without having to squint) and either a silicone or nylon strap, with a range of options available to buy so you can customize your look.
Whichever option you choose, the watch is super lightweight: just 59g with the silicone strap or 49g with the nylon.
Coros Apex Pro: fitness tracking
The Coros Apex Pro comes with 28 sport modes loaded on to the watch, with everything from running, cycling and swimming to windsurfing, indoor rowing and whitewater rafting. Whatever sport is your chosen passion, you can record and monitor your activity.
Data fans will be particularly pleased at the level of metrics you can access regarding your activity once you have uploaded it to the Coros app.
For runners, in addition to the usual pace, distance, elevation, heart rate, cadence and stride length data, you will also get running power, which is calculated in relation to weight and speed with the aim of evaluating real-time workout intensity.
Another handy metric it estimates is your VO2 Max. This is the maximum amount of oxygen your body can use while training, and a good indication of your overall fitness.
It will also tell you your current training load, and whether you are under- or overdoing things, and it features a metronome if you are trying to improve your running form and aiming to hit a certain cadence.
The watch can be tweaked to your heart's content too, so you can create your own interval sessions, program it to alert you to remind you to fuel when you are on a long run (an ingenious feature we'd love to see on all GPS watches) and, if you're doing a track-based running workout, it will snap the GPS measurements of the 400m laps to the track so you won't experience any erroneous data.
Coros Apex Pro: health metrics
Many higher-end watches offer increased health-monitoring options. One such feature is blood oxygen levels, which the Apex Pro offers.
I find that some watches require you to remain not just still but utterly statuesque when measuring blood ox, but the Apex Pro allowed for minor wobbling and was quick to record and display the result.
The oximeter also has a handy feature that will appeal to mountain runners or alpine trekkers – it can track your pulse oxygen levels when you are at an altitude of more than 8,200ft, and alerts you if the readings indicate that you should turn back.
Like most GPS sports watches, the Apex Pro uses a wrist-based optical sensor to measure your heart rate, not only during activity but whenever you are wearing the watch, and tracks your sleep too. It also has the ability to connect with external heart rate monitors via Bluetooth if you are looking for slightly more accurate metrics.
Coros Apex Pro: design
The clean and stripped-back design of the Apex Pro means that not only does it look great but usability is also straightforward. It's a lot easier to navigate your way around than some other watches in the same category, immediately putting it ahead of some of its rivals.
There are just three buttons: one button turns the backlight on, and the other two control menu-scrolling, settings and starting/stopping activities.
The watch's lock system means it locks itself within seconds of you starting the activity, meaning you won't accidentally stop it mid-activity by knocking a button. To unlock, you simply turn the main button in a clockwise direction.
The watch screen itself is sapphire glass, and the body is built from titanium, meaning it's strong and unscratchable. The watch is partly operated via touchscreen, so for instance you can easily scroll through onscreen metrics while you are doing your activity, which is handy if you don't want to take your eyes from the trail for too long.
Coros Apex Pro: performance and battery life
For many of us, having to constantly charge our watch quickly grows tedious. Even worse, though, is the moment you grab it for a workout to find out the battery level is below 10%.
With the Apex Pro, this is highly unlikely to be a problem. The battery life is, frankly, unfathomably huge. In regular usage, it runs for 30 days between charges - up to 14% more than the standard Apex model. But it's longer endurance events, such as an ultramarathon or Ironman, where it really comes into its own: it can record for 100 hours on UltraMax mode and 40 hours in full GPS mode. That's more or less enough to cover most athletes' longest events.
As with all wrist-based optical sensors, you might experience issues with accuracy. I found that on one interval run I completed while testing the watch, my heart rate remained relatively constant on the metrics despite me putting in regular higher efforts.
The readings are fine for giving a rough guide to your HR during activity, but if you require a more accurate reading I'd recommend using a heart rate strap, such as the Polar H10 or Wahoo Tickr, and link it via Bluetooth.
Coros Apex Pro: connectivity
To get the most out of your watch, you'll need to download the Coros app to your smartphone. It's free to download and compatible with Android and iOS.
In terms of connecting to external sensors, the watch has both ANT+ and Bluetooth connectivity, and can link to sensors including HR belts and cycling sensors such as power meters and cadence sensors.
It also links up to third-party apps such as Strava and TrainingPeaks so that once you have finished your activity it handily syncs if for you.
Coros Apex Pro: verdict
This is a watch that will last the distance. If you like to run or cycle a long way, the Apex Pro will cover all your data needs. Its clean, stripped-down design means it looks great for sport and for casualwear, and its straightforward buttons make it a breeze to operate. If you're into stats, running power is a useful inclusion, although the watch does not cover as many metrics as some others on the market.
Also consider
Garmin Fenix 6S
The Fenix 6S is Garmin's similar level multisport watch. It tracks many sports, including running and cycling, features a wrist-based heart-rate monitor and Pulse Ox sensors. Garmin claims this watch can go nine days between charges.
Polar Vantage V2
Another high-end multisports watch, the Polar Vantage V2 is super-lightweight with a large watch face for ease of use when you're on the move. It's multisport, so will track different activities, and features recovery analysis to tell you when your body has adequately rested.
Suunto 9
The Suunto 9 is a multisport watch ideal for endurance sports as it features a battery life that's nearly as impressive as the Apex Pro. Suunto watches are aimed squarely at adventurers, so this is ideal if you plan to spend long days in the mountains.
Get the Fit&Well Newsletter
Start your week with achievable workout ideas, health tips and wellbeing advice in your inbox.
Howard is a freelance health and fitness journalist and copywriter. He has written for publications including ShortList, Runner's World, Trail Running, Women's Running, Red Bulletin, Wareable and Cycling Weekly. He enjoys nothing more than lacing up his trail shoes and heading out to explore new trails. He's run ultramarathons everywhere from the French Alps and Canadian mountains to the Welsh coast and Peak District. When not running, he's usually found hitting his local MTB singletrack trails or on a quest to find the country's best cinnamon bun.