Echelon Smart Rower review: high-quality foldable rowing machine with virtual workouts
This Echelon Smart Rower review will help you decide if this connected rowing machine is right for your home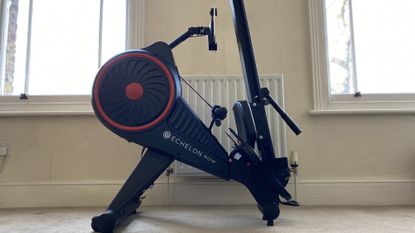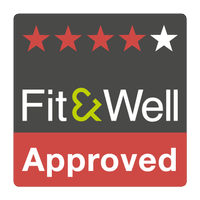 (Image credit: Future)
The Echelon Smart Rower is an excellent way to exercise at home. The premium machine has a foldable design for easy storage and you can train with live and on-demand workouts using the Echelon app. The premium machine feels worth the money, though the app requires an on-going subscription and feels a bit rough around the edges. Still, the Echelon Smart Rower is a great option if you're looking to stay fit.
Reasons to buy
+

Foldable design

+

Easy to assemble

+

Quiet magnetic resistance

+

You can change resistance from the handlebar

+

App for live and on-demand workouts
Reasons to avoid
-

No integrated display

-

Feature-limited without the Echelon app

-

App requires ongoing monthly subscription

-

Expensive machine
Our Echelon Smart Rower review will take you through everything you need to know about this premium home rowing machine. We put the rower to the test and found it was an effective way to train, especially when coupled with the Echelon app's virtual workouts.
There's a premium price attached to the rower, especially as you have to pay a monthly charge for the app, but the quality of the machine and the extensive library of classes make the Smart Rower one of the best rowing machines available today.
Whether you're new to rowing or an experienced rower, you'll find a workout to suit your experience and fitness goals. Beginner-friendly classes help you focus on your form and advanced sessions for high-intensity exercise.
The Echelon Smart Rower is often compared to the Hydrow rowing machine as they are both high-quality, comfortable rowers. But as we found in our Hydrow review, that machine comes with an integrated display but can't be folded for storage like the Echelon model.
After spending some time with the rower, we felt that it was an effective way to get many of the rowing machine benefits without leaving the house. We'll look at the machine's key features to help you decide if it's right for your home.
Echelon Smart Rower: price & features
The Echelon Smart Rower, sometimes known as the Echelon Rower or Echelon Row, retails for $1,299/£1,199. This is a one-time cost for the machine itself, but you'll need an Echelon membership to get the complete package.
For $34.99/£29.99 per month, you can use the Echelon smartphone app to access live and on-demand workouts tailored to your machine. Each class has a unique leader board, and your subscription supports up to five users.
While you can use the machine without the app, you won't be able to track your workout, view your metrics, or tell what resistance level you're on. As it doesn't even come with a display of its own, it might not sound like the best value for money.
But there's a lot to like about the Echelon Smart Rower. The rowing machine comes in two parts; the resistance mechanism and the sliding rail. It takes just a few screws to bolt them together, but the join is also where the machine folds, lifting the rail in the air for storage.
It comes with 32 levels of magnetic resistance, which is the quietest style of rowing machine resistance. It's an essential consideration for at-home exercise, especially if you're conscious of the neighbors or disturbing anyone in your home.
The magnetic mechanism means there are fewer mechanical components, so it's easier to maintain. Plus, the foldable design makes it easy to pack the equipment away after your workout, although it still has a sizeable footprint.
Echelon Smart Rower: design and assembly
At a glance, the Echelon Smart Rower looks recognizably like a rowing machine. The larger front portion houses the resistance mechanism and has an adjustable arm to hold your smartphone or tablet.
This small detail plays a vital role on the machine, as there's no built-in display. Traditionally, rowing machines have a small screen for workout metrics, but the idea here is that everything is shown in the Echelon app instead.
Depending on your outlook, the lack of integrated display may be the only slight kink in an otherwise impeccable bit of equipment. The seat easily glides along, the handles fit neatly into the holder, and the folding mechanism is easy to use.
But to use any of these features, you need to assemble the machine first. Although you'll only need to do this once, it's worth being prepared because the machine is incredibly heavy (108lbs/49kg) and is realistically a two-person task.
The front portion of the rower houses the resistance mechanism and all the weight. It was a struggle to attach the supports and seated area to the front of the machine on my own. I'd definitely recommend having someone help you with this if you can.
Echelon Smart Rower: performance
Ordinarily, you'd judge a rowing machine on how it feels to use, how you can use it to exercise, and what it can tell you about your performance. In the Echelon Smart Rower's case, it's worth discussing these points separately.
The overall Echelon Smart Rower experience is actually made of three parts. There's the machine itself, the Echelon app for tracking your performance, and the app also provides workout inspiration.
You can use the machine without a display, but it'd be an extremely feature-limited workout, without access to metrics or any way to see what resistance level you're on. There's a switch just below the resistance mechanism, which powers on the machine.
I could never find any outward signs that it had turned on, but the power enables the smart features, which you'll need even if you aren't using the app. The handlebar isn't just used for exercising either, as it houses the resistance level controller.
It has a battery inside that powers a wireless connection with the machine, so you can quickly toggle the near-silent resistance level without pausing your workout. It's a relatively simple design, but I found it enormously convenient.
This is ideal for during Echelon's virtual classes. These are themed instructor-led sessions are designed around the company's machines (the app also supports its other hardware, like exercise bikes and treadmills).
And if you work up a sweat, it's easy to wipe down the machine as most of the unit is made of metal or has a hard plastic finish. I tend to find rowing machine seats uncomfortable, but that wasn't the case here, as I never felt pain or discomfort during a workout.
Unlike the rowing machines I've used at the gym, the footplate was easy to adjust, too, and the hook-and-loop, Velcro-style straps are large enough to hold without difficulty, quick to tighten, and easy to release when you're finished.
Like its competitors, the Echelon Smart Rower sessions also have a leader board. I don't really enjoy this style of competition, so I mostly ignored how I fared against others, although some will find this helps keep them motivated.
Each class has a dedicated playlist, and you can choose a session tailored to a particular style of music, like rock, dance, and even classical. Similarly, there are five-minute routines when you're tight on time or longer two-hour rows.
Echelon Smart Rower: tech and data
Although you can pick up the handles and start rowing, the real strength of the Echelon Smart Rower is the Echelon Fit app. This is available for iPhone, iPad, and Android devices, although it suits a larger tablet display better rather than a smartphone.
It has two functions, firstly, as a digital rowing machine display with plenty of stats like the distance you've traveled, your resistance level, and stroke speed. But it's also where you'll find on-demand and live classes.
This is the Peloton-style part of the experience and what most of your monthly subscription is for. There is an almost endless amount of content, from short beginner-friendly sessions to intense rows, making it also one of the best exercise machines to lose weight.
The app loads to the content library, and you can select the style and duration of your virtual workout. There's an in-workout overlay with all of your machine's stats, and I found it easy to keep an eye on my progress without getting distracted.
The app is efficient, it's effective, but it's also a reasonably functional experience. The software doesn't feel premium, it has very few integrations with other apps or fitness watches, and there's only limited ability to customize it.
On-demand classes look like live sessions with dates and times but scheduled in the past, you can't easily see historical performance to track your progress, and there's no clear way to tell if your machine is actually connected or not.
Selecting a class can also be a frustrating experience. The app has a vast library to choose from (this is definitely a good thing), and you can filter the list by workout type, length, music genre, and instructor.
But the data is messy; rather than standardizing the length—so 15 minutes, one hour, etc.—there are options like 13 or 16 minutes, there's a genre titled Decades which has zero classes, and you can choose to train with DemoInstructor.
In the grand scheme, these are smaller details, and the exercise classes themselves are fun, motivational, and give you a good workout. But for a service that costs $34.99/£29.99 per month, you'd expect a flawless experience.
Echelon Smart Rower: user reviews
It's worth considering the machine and app separately because they really are two products. Owners of the rowing machine rate it highly and value the build quality and attention to detail, scoring it an average of 4.5 stars out of 5 on Amazon.
Users consistently mention that the machine is easy to assemble (one reviewer wrote that "the experience of putting this together was a sheer pleasure.") and incredibly quiet to use. Many appreciated the foldable design so the machine can be tucked away when not in use.
Although I had a good experience with the seat, that wasn't the case for everyone. One Amazon reviewer said that "my tailbone rubbed a bit on the seat" but that they replaced it with a thin seat pad from a third-party and had no problems fitting it.
However, the app is evidently not meeting people's expectations. It has a low rating on both stores, only reaching 3.1 out of 5 on Apple's App Store and 2 out of 5 on the Google Play Store.
Quite a few of the comments on both stores related to specific short-term problems or device compatibility might not reflect their overall experience. Likewise, the app covers all of Echelon's smart devices, like the Echelon Bike.
But some key themes emerge, like the lack of third-party integrations, limited ability to analyze workout data, and that you can't listen to your own music during one of the classes, only the Echelon-approved soundtrack.
As one Android user noted, "you have to go into your rides, one by one, and inspect the data," if you want to see how you did in past workouts, making it difficult to track your progress over time.
Echelon Smart Rower: verdict
The Echelon Smart Rower is a premium rowing machine, and every detail feels well-designed. The handlebar controller is extremely convenient, allowing you to change resistance levels mid-workout quickly.
The app does what it needs to—offering access to live and on-demand workouts—but little else. The machine itself feels worth the hefty price, but the Echelon app does little to justify its high monthly subscription.
It's frustrating because the bones of what's needed are all there; it just needs some polish. Even then, $35 a month is still a steep price for virtual workouts, especially since you can sign up to the Peloton app for $12.99/month, without needing one of the company's machines, to access cycling, yoga, and strength training classes.
Those details aside, if you're a fan of rowing, the Echelon Smart Rower is an excellent choice for at-home workouts. There's plenty of variety, live and on-demand classes, and even a leader board to motivate you.
Also consider
Concept2 RowErg
The Concept2 RowErg is a more affordable alternative to the Echelon Smart Rower. There's no interactive workouts, but the small digital display records industry-standard metrics. There's only 10 levels of air-based resistance, instead of the Smart Rower's 32 magnetic levels, but, as we found in our Concept2 RowErg review, it excels at the basics and is a durable machine for at-home workouts.
WaterRower Natural
While magnetic resistance is quiet and quick to change, the WaterRower Natural is as close as you can come to the on-water experience without leaving your home. There's no folding mechanism, although you can store it upright. Plus, as we enjoyed in our WaterRower Natural review, it comes with an attractive wood-based finish, rather than the all-metal design of the Echelon Smart Rower.
Get the Fit&Well Newsletter
Start your week with achievable workout ideas, health tips and wellbeing advice in your inbox.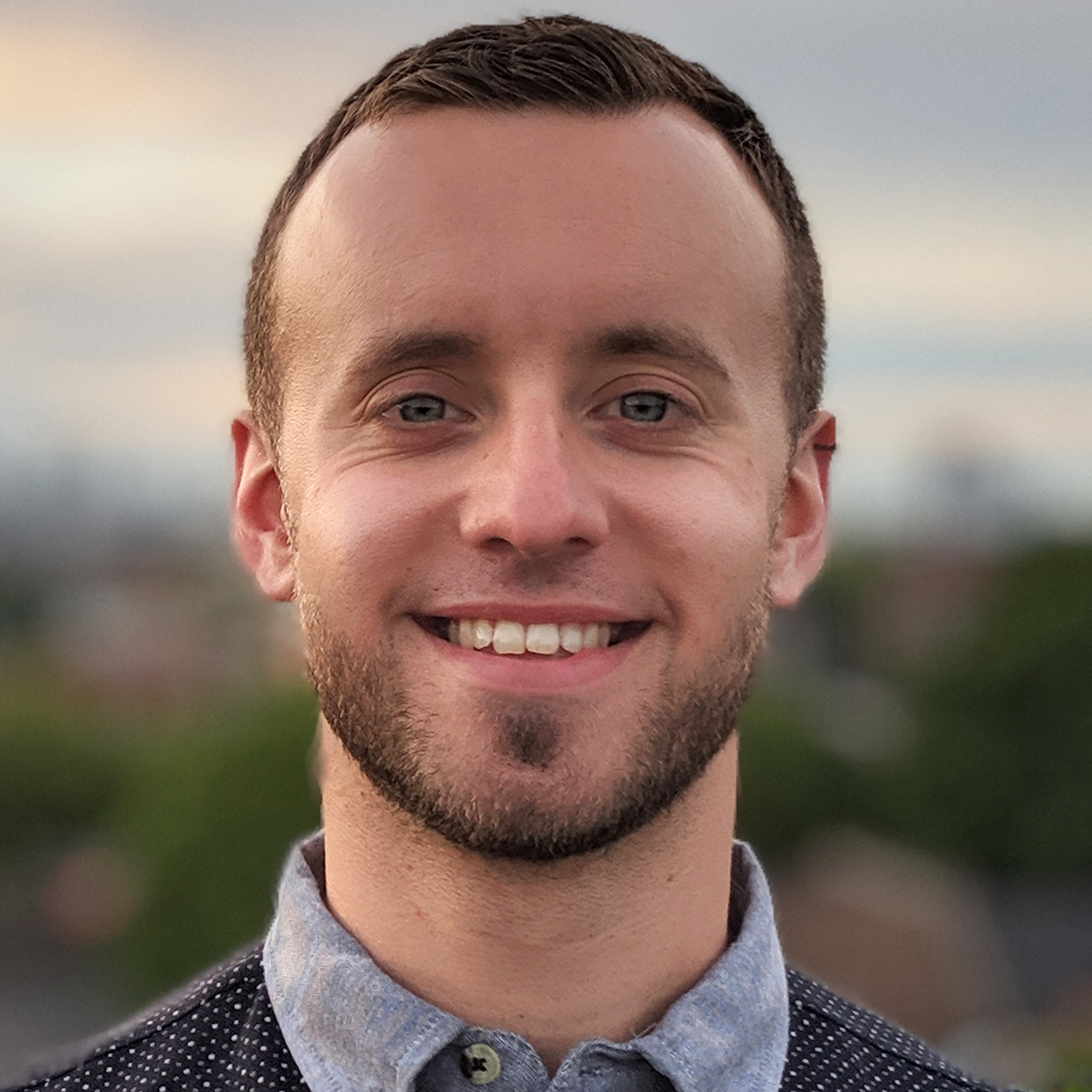 James is a London-based journalist and Fitness Editor at Fit&Well. He has over five years experience in fitness tech, including time spent as the Buyer's Guide Editor and Staff Writer at technology publication MakeUseOf. In 2014 he was diagnosed with a chronic health condition, which spurred his interest in health, fitness, and lifestyle management.
In the years since, he has become a devoted meditator, experimented with workout styles and exercises, and used various gadgets to monitor his health. In recent times, James has been absorbed by the intersection between mental health, fitness, sustainability, and environmentalism. When not concerning himself with health and technology, James can be found excitedly checking out each week's New Music Friday releases.