On Cloudultra review: lightweight comfort for long-distance runs
We clocked up hours on the trails testing the new On Cloudultra shoe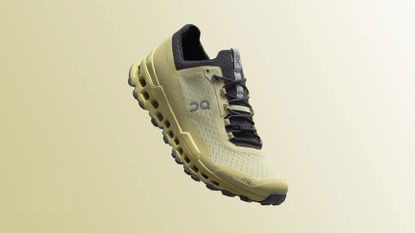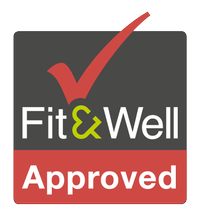 (Image credit: On)
The On Cloudultra is a durable, lightweight and well-cushioned shoe that is perfect for road runners looking to move to trails, or trail runners who run long distances mainly on hard-packed surfaces. The addition of the FlipRelease system is great for runners whose feet swell.
Reasons to buy
+

Perfect for those who run on a mix of road, gravel and muddy footpaths

+

Doesn't pick up stones in the sole like other On shoes

+

Good grip on moderate uneven terrain

+

Extra cushioning for longer distance

+

FlipRelease system is great for swollen feet
Reasons to avoid
-

Grip is not too gnarly, so will slip in wet conditions

-

Narrow fit, so may not suit those with wider feet

-

Not suitable for purely road runners
If you're looking for a pair of the best trail running shoes on the market, On should be high on your list of brands to consider.
The running experts have consistently produced shoes that make it into our buying guide round-ups, such as the best running shoes for men and best trail running shoes.
Launched in 2010 by Swiss duathlete Olivier Bernhard and his friends Caspar Coppetti and David Allemann, the aim was to engineer shoes that offer more bounce, energy return and support for runners. They wanted to fill a gap they saw in the shoe industry by creating innovative and constantly evolving new technologies.
You may have seen the brand's distinctive CloudTec-cushioned shoes on other runners' feet, or you may even own a pair yourself.
After concentrating largely on road-base shoes, the company has just released its first ultra-distance trail running shoe: the On Cloudultra.
Don't be put off by the name if you don't feel you are an ultra runner: the Cloudultra is designed to take you from the road to the trails. And although it is engineered to remain comfortable through miles (and miles) due to the double-layer of cushioning, it will work equally well on a short 5k run on your local trails.
On worked with ultrarunners including Katie Schide and Germain Grangier on the design and modifications of the shoes. The runners tested prototype models on the trails and suggested tweaks and changes that they thought would help elevate the shoe and boost its performance in the mountains.
Despite only being released in March 2021, the Cloudultra has already picked up one major award, the IPSO 2021 Award for Trail Running – always an encouraging sign.
But are these the trail running shoes for you? Let's take a closer look at exactly what you get for your money - and how they fared in testing...
On Cloudultra: Price & features
The On Cloudultra retails for £160/$179.99 and is available in both men's and women's versions, with two different colourways for both - black/white and moss green for women, and black/white and 'limelight' yellow for men.
The men's weigh 295g, while the women's weigh 245g. The heel-to-toe drop is 8mm.
Some of the features listed on offer, which I will go into more detail later, are:
Missiongrip sole
Double layer of Helion superfoam for extra cushioning
Two layers of CloudTec 'clouds' for more shock absorption
A new FlipRelease system, which means you can easily release pressure from the laces if your feet swell during running.
I tested the men's shoes in a UK size 11. I ran on a variety of surfaces in the best the British weather had to throw at me, from dry, hard-packed fireroads to boggy sinkholes that sucked half my foot in.
On Cloudultra: Design and technology
The first thing you'll notice about these shoes is the double layer of On's distinctive CloudTec technology in the midsole. Originally seen on On's Cloudstratus road-running shoes, the two layers of Swiss-cheese-like holes provide extra cushioning for times when you are running farther and when you are descending quickly.
The first layer of Clouds absorb the impact with the ground, while the second row provides an additional layer of buffering when you strike with more force, particularly on steep, rocky descents.
This is also the first time On has used its Helion Superfoam sole technology in a trail shoe. The foam is designed to be lightweight while capturing energy to return to you on the rebound to help give you a small spring, which, over long distances, can add up to a much-needed boost in performance.
As customers begin to demand more from brands' sustainability policies, it's encouraging to see On has designed the shoe's double-layer upper using 100% recycled polyester.
On Cloudultra: Fit and comfort
A key new technology On is keen to shout about is the inclusion of the potentially revolutionary FlipRelease switch on the lacing system. Many runners tackling long distance runs find that their feet swell over time, particularly during marathon distance and longer.
As a result, and particularly on ultramarathons, runners often bring a change shoes for a drop point halfway round so they can ditch the old ones and move up a half-size or full size due to swelling.
On's genius FlipRelease system (which is so basic in its construction and execution it makes you wonder why anyone hasn't thought of this before) means you simply flick the clasp release switch at the base of the laces and it frees up some lace, meaning your swollen feet can expand into the slightly more roomy shoe.
The upper also features a sock-like wrap-fit, which results in less chance of chafing or blisters on long runs and actually helps to provide additional support the longer you run. One thing to note on sizing – they come up quite narrow in terms of width, so bear that in mind when trying them on.
In terms of comfort, the shoe's designers describe it as being like "a Porsche Cayenne – you can definitely go fast if you want, but it's made for a premium, superior, comfortable ride".
And they are right – it is comfortable. Thanks to the dual layer of CloudTec cushioning and the Helion foam you don't feel sharp rocks protruding through the sole when you run downhill at speed, and on the flats you remain light on your feet and able to easily step over slippery roots and muddy puddles.
On Cloudultra: Performance
Anyone who owns a pair of On shoes will have undoubtedly discovered one problem: small stones often get wedged between the gaps in the Clouds on the sole.
Not only does this add to the weight of the shoe, but it can also cause an annoying clicking sound as the stone hits the ground while you run. Inevitably, it forces you to stop mid-run to prize the rock out.
This won't be a problem with the Cloudultras, however. The Missiongrip outsole is designed to feature no inviting gaps for pesky stones to work their way into.
The grip is medium-level rather than erring towards the 'stud-like gnarly' side. In testing, it powered me well through dry or damp conditions on hard-packed surfaces, on and off-road, but faltered in mud, as the lugs slid and struggled to get traction.
They felt lightweight, though, and after tackling a 13-mile run in them I could definitely see myself running further.
Also consider
Other shoes that are good for gravelly trails or moving from the road to the trail include:
Hoka One One Stinson ATR 6
Super-cushy is the key word here – Hoka One One is known for its ultra-cushioned foam soles, and this model comes with the highest stack. Designed to take you from the road to the trail, the grip is moderate but the cushioning is maxed out.
Adidas Terrex Two Primeblue
Lightweight and grippy, this is another pair of trail shoes designed for running on harder surfaces, so works well on the roads too. The colours will help you stand out, especially the 'Acid Mint' version.
These are super-lightweight, designed specifically for running fast on the trails. They are ideal as spring moves into summer and trails dry out, as they don't have high levels of grip to tackle wet and slippery conditions.
Get the Fit&Well Newsletter
Start your week with achievable workout ideas, health tips and wellbeing advice in your inbox.
Howard is a freelance health and fitness journalist and copywriter. He has written for publications including ShortList, Runner's World, Trail Running, Women's Running, Red Bulletin, Wareable and Cycling Weekly. He enjoys nothing more than lacing up his trail shoes and heading out to explore new trails. He's run ultramarathons everywhere from the French Alps and Canadian mountains to the Welsh coast and Peak District. When not running, he's usually found hitting his local MTB singletrack trails or on a quest to find the country's best cinnamon bun.