JLab Go Air Sport review: affordable workout buds that won't fall out
If you've been looking for a JLab Go Air Sport review, here's everything you need to know about these budget-friendly buds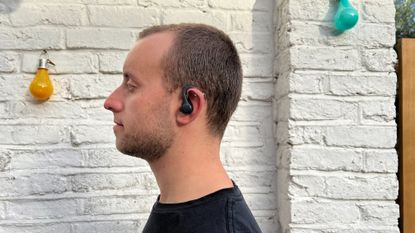 (Image credit: Future)
If you're after a budget-friendly set of workout earbuds, the JLab Air Go Sport are a perfect choice. At just $30/£30, you can invest in a set without breaking the bank, but the sound quality, battery life, and secure fit are much better than you'd expect at this price. You don't get noise cancellation or audiophile-level sound, but they're still excellent value for money.
Reasons to buy
+

Affordable price

+

Ear hooks keep them secure during exercise

+

Great battery life
Reasons to avoid
-

No noise cancellation

-

Limited audio customization
Get the Fit&Well Newsletter
Start your week with achievable workout ideas, health tips and wellbeing advice in your inbox.
Thank you for signing up to Fit And Well. You will receive a verification email shortly.
There was a problem. Please refresh the page and try again.
If you're searching for a JLab Go Air Sport review, you're probably wondering whether these budget-friendly workout earbuds are actually worth your money. While the features on offer might not be worth writing home about, it's hard not to like these headphones, given the price.
Many of the best workout earbuds retail for over $100/£80, but the most feature-packed will typically set you back closer to $200/$160. Not the JLab Go Air Sport, though. These true wireless headphones cost just $30/£30, ideal if you've been worried about losing earbuds or accidentally damaging them at the gym.
But the problem with cheap headphones is that they're not usually very good. So I was surprised to find that not only are the JLab Go Air Sport good for the price, but they're also a decent pair of workout earbuds that stay in place, have good sound quality, and have reasonable battery life.
I wore them throughout the day, and the curved ear hooks meant they never fell out, no matter what I was doing, and they were comfortable, too. Ultimately, I found that I wasn't just making do with affordable earbuds but actually enjoying wearing them.
The features don't compare to my favorite set, the NuraTrue, but they're not really meant to, given that they're almost a tenth of the price. To help you decide if these are the right earbuds for your workouts, we'll use this JLab Go Air Sport review to take you through everything you need to know about these budget-friendly headphones.
JLab Go Air Sport review: price and features
The JLab Go Air Sport earbuds are available for $30/£30, making them some of the lowest-cost workout earbuds around. Cheap headphones aren't well known for quality, and these are less than half the price of the budget-friendly Honor Earbuds 2 Lite, so I was a bit skeptical going into this review.
But the price is an integral part of these headphones. If you've resisted switching from a wired set of headphones because you're worried you might lose an earbud, it's understandable that you wouldn't want to spend between $100/£80 and $200/£160 on a pair of earphones.
Likewise, you may be after a durable throw-about set for the gym, with a more premium pair for everyday use or work calls. The JLab Go Air Sport fill this gap with an IP55 rating for sweat resistance, up to 32 hours of battery with the charging case, and an over-ear design that stops them from falling out for just $30.
A few standard features are missing; there isn't a companion app for customization, and there's no noise cancellation or voice assistant support available. However, there's a premium edition of these earbuds, the JLab Epic Air Sport, which have noise cancellation and are IP66-rated for water resistance, though they cost $100/£100.
You do get three preset equalizer options that you can switch between using the on-ear touch controls. I was particularly impressed with the performance of the Bass Boost mode, which did well to highlight the lower end. And, to keep them in place, the buds hook over your ear, which I found was a reliable design across a range of exercises.
JLab Go Air Sport review: sound quality
It's important to manage your expectations with a low-cost set of headphones; you're not going to get audiophile-style audio as you would from the Edifier Neobuds Pro, for example. But that doesn't mean you'll be left disappointed. After using the earbuds during testing, I was pleased with the overall audio experience.
I've been reviewing headphones for over five years and always use the same two tracks for easy comparison; Queen's Bohemian Rhapsody and DeadMau5's Faxing Berlin. The Queen track has a wide dynamic range, so you get a good blend of treble and mids while Faxing Berlin's driving bass line helps test the lower end.
Bohemian Rhapsody sounded like a very good quality recording of the classic track, but stopped short of feeling like you're in the room with the musicians. If you're after a more immersive experience like that, you'd be better off with the Apple AirPods Pro with its Spatial Audio feature.
Meanwhile, the buds fared well during the DeadMau5 track, although in all three modes at higher volumes the bass was a little muddy or distorted. But, it's also best to avoid listening at a high volume for extended periods anyway.
If you're not a fan of the default blend of treble, bass, and mid-tones, you can triple-tap either earbud to cycle through Balanced, JLab Signature, and Bass Boost modes. To my ears, Bass Boost gave the most rounded audio, but since sound is subjective, you might get different results.
Although this is a welcome bit of customization, you can't go into more detail as there's no companion app for the JLab Go Air Sport. However, while they might not hit audiophile heights, these don't sound like budget headphones. Generally, I found the audio fairly well-rounded, even if it was hard to pick out details.
JLab Go Air Sport review: design and comfort
Like most workout headphones, the earbuds come housed in a charging case. Because of the ear-hook design, it's larger than the case for the slimline Jabra Elite 7 Active but still much more pocket-sized than the Skullcandy Push Active.
The case is noticeably light, which is helpful for carrying about on your way to a workout or in your gym bag. And when you're ready to go, the magnetic lid is easy to open and close, and the right and left earbuds are clearly marked inside the case.
Years ago, I had a set of wired, hooked earphones, but I always found them hard to fit around my ear. Fortunately, the JLab Go Air Sport's hooks are semi-rigid, unlike the flexible ones you'd find on the NuraLoop, but easy enough to adjust into place. The bud is angled slightly upwards to keep the whole unit in place.
No matter how much I tried, the buds didn't fall out, whether I was taking on a rep-based weight lifting session, a short high-intensity resistance training (HIRT) workout with lots of fast-paced moves and jumping, or out on a walk.
At most, the inner-ear portion moved slightly — it didn't feel like it was about to drop from my ear, but as the bud wasn't sitting quite right, the audio was on the quiet side. But it was an easy fix; I'd just twist it back into place.
Because the ear hooks help distribute the weight across multiple areas of your ear, the Go Air Sport never felt uncomfortable, even when I wore them for several hours at a time. I tried laying down with them too, but as they don't sit flush against your ear, there was a bit of discomfort, so you probably wouldn't want to sleep with them.
JLab Go Air Sport review: battery life
One of the most remarkable claims about these headphones is the battery life; each earbud is designed to last eight hours or more, topped up to 32 hours with the case. This is dramatically more than the almost-$200/£170 Apple AirPods Pro, which get 4.5 hours and up to 24 hours with the case.
But this can vary greatly in practice depending on how much you use the controls, whether you take calls, and the volume, so it's essential to see how they perform in the real world. Generally, I found these times were correct, with the buds always lasting even through long listening sessions.
So whether you're into long-distance running or short, intense workouts, these headphones should see you through without issue. And because they're light, even with the case, you can top them up between sessions without hassle. When it's time to charge the case, you just plug the attached USB-A lead into a USB port.
JLab Go Air Sport review: user reviews
I'm not the only one impressed by these low-cost workout earbuds — the JLab Go Air Sport currently hold an average rating of four out of five on Amazon from over 2,000 reviews. Most users think that the fit is a highlight, with one reviewer noting: " My favorite feature is that they stay in securely no matter what. They're comfortable to wear, too."
That these budget-friendly workout headphones don't come with noise cancellation wasn't a deal breaker either. As one reviewer commented, "I do get external sounds intruding, but running on country roads this is a real good safety for me so I can hop out of the way of cars before they get to me."
Not everyone was happy with the sound quality, and a few owners had issues with the right and left earbuds falling out of sync with each other. However, the majority praise the durability and quality of the JLab Go Air Sport, especially given the price.
JLab Go Air Sport review: verdict
The JLab Go Air Sport are not designed to immerse yourself in your favorite songs; they're built with workouts in mind. Many brands release exercise editions of their headphones, but JLab pulls off a neat trick of combining essential features like sweat resistance and long battery life without breaking the bank.
My past experience with budget headphones made me nervous about these earbuds, but I was wrong to doubt them. The design is comfortable, the ear hooks always kept them in my ears, and the case was robust enough to be roughed up a bit in a gym bag or backpack without lasting damage.
Another worry was that the sound would be so bad it'd be a distraction, but I was pleasantly surprised to find that wasn't the case. The audio isn't exceptional, but you get mid-range performance with a few customizations at an affordable price. It's hard to argue with that.
Also consider
Honor Earbuds 2 Lite
If you're looking for quality without breaking the bank, the Honor Earbuds 2 Lite are a good choice. These AirPod-inspired earbuds have noise cancellation, a transparency mode, and a pocket-sized charging case. Given what you get, they're impressive value workout headphones.
Skullcandy Push Active
The Skullcandy Push Active have a similar ear-hook design, although they're a little chunkier. However, you get more features for your money, with a Skullcandy voice assistant, transparency mode for keeping you aware of your surroundings, and an impressive 44-hour battery life.
Get the Fit&Well Newsletter
Start your week with achievable workout ideas, health tips and wellbeing advice in your inbox.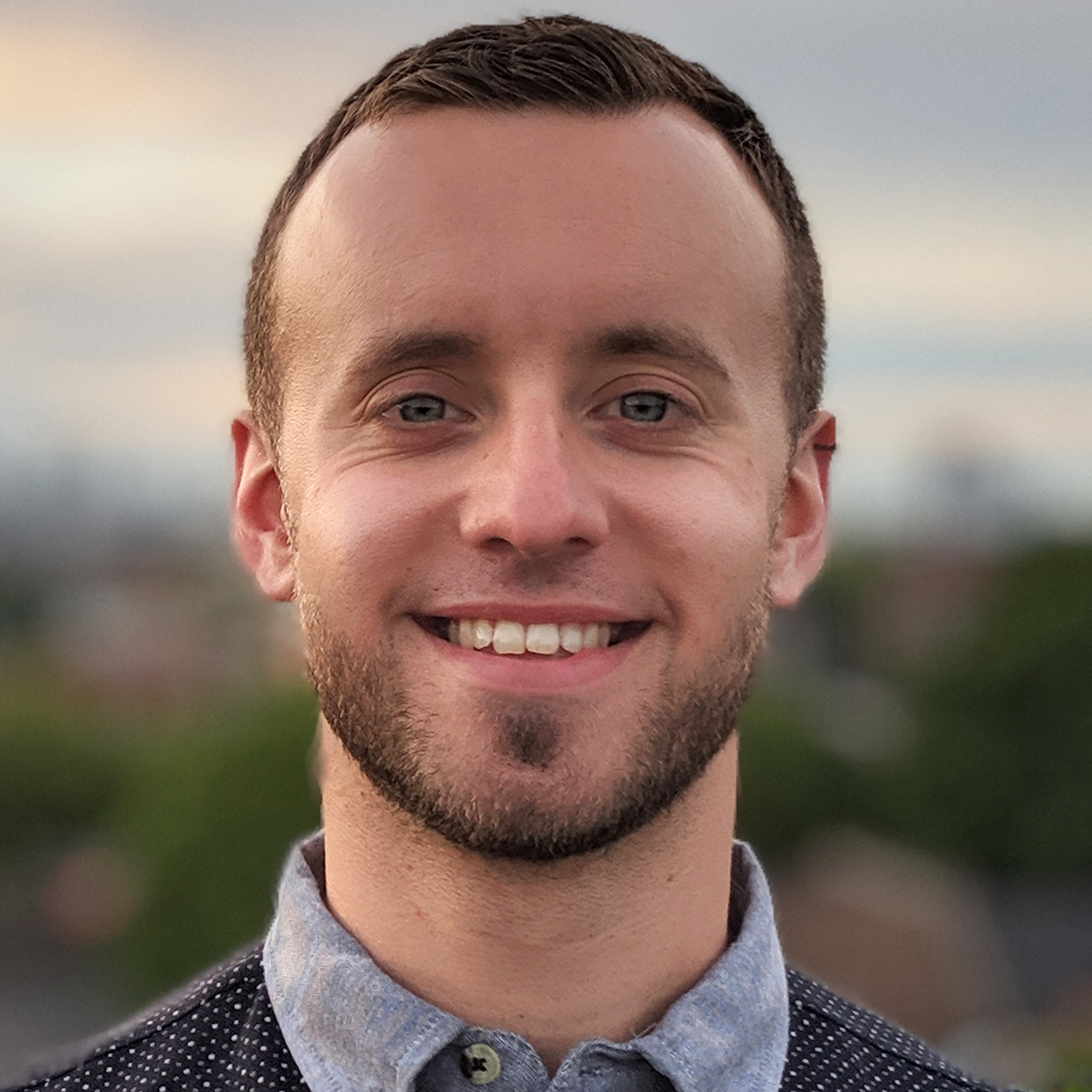 James is a London-based journalist and Fitness Editor at Fit&Well. He has over five years experience in fitness tech, including time spent as the Buyer's Guide Editor and Staff Writer at technology publication MakeUseOf. In 2014 he was diagnosed with a chronic health condition, which spurred his interest in health, fitness, and lifestyle management.
In the years since, he has become a devoted meditator, experimented with workout styles and exercises, and used various gadgets to monitor his health. In recent times, James has been absorbed by the intersection between mental health, fitness, sustainability, and environmentalism. When not concerning himself with health and technology, James can be found excitedly checking out each week's New Music Friday releases.