Black Friday elliptical machine deal: Cheap exercise bike AND cross trainer for $350
The BodyChamp 3-in-1 – exercise bike, recumbent bike and elliptical machine – is on offer for Black Friday at Dick's Sporting Goods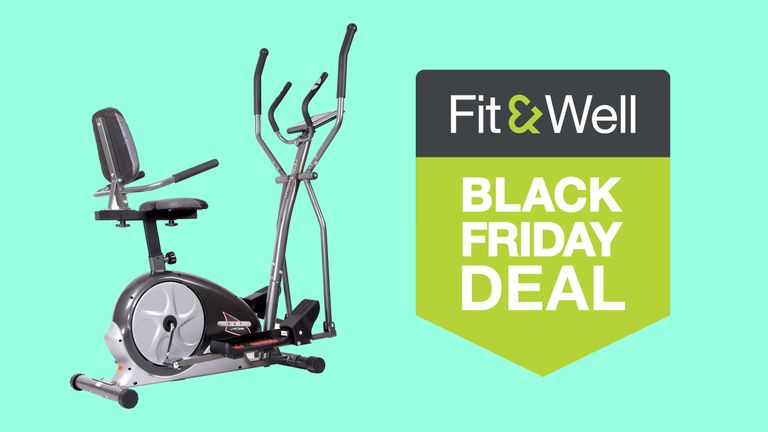 (Image credit: Dick's Sporting Goods)
Please note, this deal has now ended.
The Black Friday elliptical machine deals have been consistently some of the most popular Cyber Monday fitness deals, being snapped up by people all over the world. It's small wonder some of the most popular deals this year feature home workout equipment: as the ongoing global health crisis continues and gyms are in a state of flux, people want an easy way to workout indoors through the winter.
This incredible deal from Dick's Sporting Goods on the BodyChamp 3-in-1, an exercise bike, cross trainer and recumbent bike (the kind which you pedal on in a laid-back position, is now available for under $350, offering you three different ways to exercise at home. What a bargain! Check this deal out below.
Get the BodyChamp 3-in-1 elliptical machine deal here:
Body Champ 3 in 1 Trio Trainer | Was $449.99 | Now $349.99 | Saving $100 at Dick's Sporting Goods
You get three machines for the (incredibly low) price of one with this nifty model. The Body Champ 3-in-1 can be used as a cross trainer, an upright stationary bike and a recumbent bike (where you ride in a laid-back position). The electronic console comes with a handy smartphone holder, and the handles have a built-in heart-rate monitor.

Why get an elliptical machine?
Elliptical machines build up your cardiovascular fitness, just like any vigorous exercise machine such as a treadmill or rowing machine might. However, similar to rowing machines, the key lies in the two additions of resistance and a "pulling" motion on the included handles.
This resistance training improves muscles in our back, arms and core in addition to our legs, keeping you stronger and fitter simultaneously. This improved heart health and upper-body strength is essential for later life and provides loads of benefits, improving the muscle-to-fat ratio in your body and making it easier to lose weight in the future.
This compound workout makes you both fitter and stronger, toning muscle while torching fat. It's no wonder elliptical machines are incredibly popular right now.
Black Friday deals from around the web:
Matt Evans is an experienced health and fitness journalist and Channel Editor at Fit&Well. He's previously written for titles like Men's Health and Red Bull, and covers all things exercise and nutrition on the Fit&Well website. Matt originally discovered exercise through martial arts: he holds a black belt in Karate and remains a keen kickboxer and runner. His top fitness tip? Stretch.