January sales: HUGE price slashes on top fitness equipment for 2021!
See the best January sales and fitness deals from all the biggest sports brands and retailers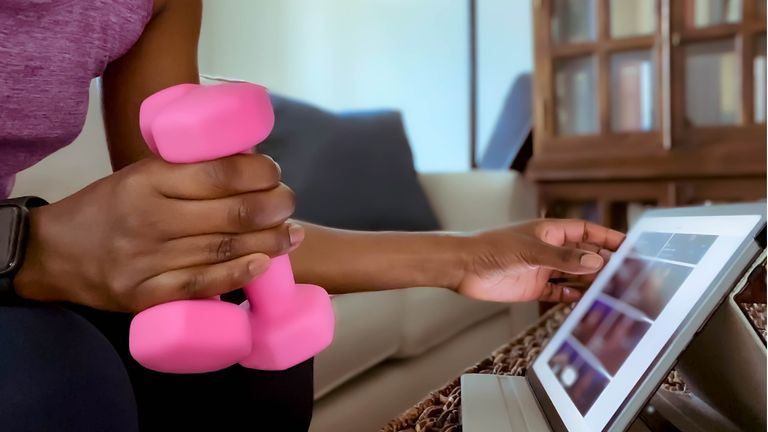 (Image credit: Getty Images)
By Matt Evans
While the Christmas present-buying is over, there are still plenty of incredible fitness deals to snap up as part of the post-Christmas January sales. For a limited time after the holiday period, you can grab stellar discounts on equipment, activewear, kitchen equipment for healthy cooking and loads more. 
Because everyone is planning to get fit for 2021, smart retailers are discounting loads of top health and fitness kit, including workout headphones, home gym essentials and even big-ticket cardio machines such as ellipticals, rowers and treadmills. 
Whether you're shopping for yourself or picking up your 2021 Christmas shopping (very) early, we've got the best buys around all in one handy place!
Across the January sales period, we've been careful to look for all the best fitness equipment discounts in both the US and the UK. Ideally, this article should serve as a guide to help you sift your way through all the bad "bargains" to find the best fitness deals for you. 
The "master list" of the best retailers offering discounts include the usual suspects, namely Walmart, Best Buy and Target in the US. All of these stores offer great deals on fitness equipment small and large. Expect top bargains on activewear from the likes of Nike, UnderArmour and Lululemon. 
In the UK, it's a similar situation, with the addition of fitness kit from Argos, Very, John Lewis and Sports Direct. And, of course, Amazon holds the top spot in every single country.
Below you'll find our comprehensive guide, offering everything you need to shop the best health and fitness January sales - including quick links to all the best retailer offers. Time to Get Fit For 2021!
January Sales: Quick links to shop now
US January sales
These are some of our favourite January sales from US retailers. Make sure you keep checking back, as we'll add to these deals and replace expired ones as we find them. 
Top January sales destinations for fitness equipment (US)
January Sales by brand (US)
UK January Sales
Top January sales on fitness kit (UK)
January Sales quick links (UK)
January sales and 2021 fitness equipment deals: When do they start?
On December 26th, of course! Typically, retailers will order a surplus of stock to ensure they've got ample supply for the busiest shopping season of the year. After Christmas, they slash prices to move the stock to make way for new stuff, hence the January sales period. 
This is a great chance to get the best health and fitness tech and kit at reduced prices, so you can pick up everything you need to start your 2021 fitness journey. Whether you're after some of the best adjustable dumbbells, best resistance bands, the best workout clothes for women, the best workout clothes for men or even the best Fitbit deals, you'll be able to find them in these sales.
January sales tip: take advantage of a free Amazon Prime account 
We've already spoken about Amazon and why it's so essential for getting some of the best January sales and deals available. However, to really get the best out of Amazon (including free shipping), you'll want a Prime account.
Not only do Prime members get exclusive deals, but they also get 30-minute early access window to every temporary "Lightning Deal" Amazon runs. This means many products don't even reach the general public before they sell out – they're often just snapped up exclusively by Prime members. 
Luckily, Amazon Prime is available on a 30-day free trial, which will allow you to bag the deal you want with first-come, first-served access. 
If you don't want to continue with the benefits Prime membership delivers, then just cancel the trial. It's that simple: you won't have spent a penny, but will have already got access to Amazon's best sales.
From exercise bikes to resistance bands, anything and everything is discounted. The biggest discounts are often on the biggest products, as discounts are usually done on percentage to incentivise buyers. 
If you're in the market for the best elliptical machine or best treadmill, this is the time to strike, as these are the big purchases which are likely to be significantly cheaper. Likewise, for any small electronics with high prices – think Fitbits and Apple Watches – you can expect to see significant discounts, especially with last year's models. 
Finally, don't forget the smaller stuff: from resistance bands to running socks, you'll be able to pick loads of these essentials up for a song from many big outlets like Amazon.

Matt Evans is an experienced health and fitness journalist and Staff Writer at Fit&Well. He's previously written for titles like Men's Health, and covers all things exercise and nutrition on the Fit&Well website. 
Matt originally discovered exercise through martial arts: he holds a black belt in Karate and remains a keen kickboxer and runner. His top fitness tip? Stretch.