Amazfit GTS 2e review: a good (and cheaper) Apple Watch alternative?
Despite its frugal price tag, the Amazfit GTS 2e comes fully loaded with features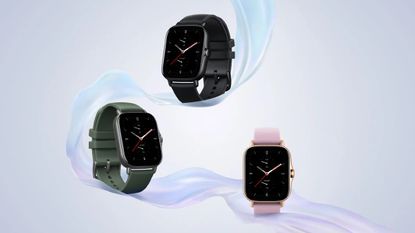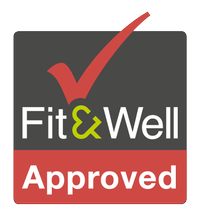 (Image credit: Amazfit)
The Amazfit GTS 2e is a great value device that packs smartwatch and fitness tracker essentials into a great looking design that apes the Apple Watch. It's a fraction of the price but delivers impressive performance, excellent battery life and has a decent app to match.
Reasons to buy
+

Looks more premium than it is

+

Crisp and colourful screen

+

Excellent battery life

+

Quick charging
Reasons to avoid
-

A few question marks over accuracy

-

No contactless payment

-

PAI fitness score a bit vague
The Amazfit GTS 2e could be just the ticket if you're on the hunt for the best fitness watch with lots of health and sports features but don't want to pay a premium for the privilege. It's smaller than the Amazfit GTS 2 from manufacturer Huami and has a less impressive specification, but the real win is its price tag - just £119 / $139.99.
For that relatively small outlay the Amazfit GTS 2e comes with a raft of health monitoring functions including everyday essentials such as heart rate and sleep monitoring. On top of that, it also packs in more advanced tools including blood oxygen saturation analysis and stress monitoring.
Indeed, if you're after a smartwatch that can cover a variety of fitness tracking needs the Amazfit GTS 2e covers most bases, with up to 90 different physical and workout activities catered for. Use it in tandem with the supporting Zepp app and you can track progress, set goals and collate results over days, weeks and months.
Take a quick glance at it and the Amazfit GTS 2e could easily pass for an Apple Watch, but comes at a fraction of the price while still being loaded with those vital health and smartwatch features. Granted, you can't make contactless payments using NFC (near-field communication) or answer calls via Bluetooth like more expensive rivals, but the Amazfit GTS 2e is still perfectly serviceable for most needs.
Amazfit GTS 2e: Price & features
We tested the Amazfit GTS 2e, which is available now and costs £119 / $139.99. The device boasts a quality aluminium body, built-in GPS, a cracking AMOLED display, great battery life plus plenty of tracking features. If you're looking to monitor your health and fitness no matter what sort of exercise or sporting interest you indulge in then the Amazfit GTS 2e represents excellent value.
Amazfit GTS 2e: Look and feel
Considering its price point, which is certainly cheap compared to rivals such as the Fitbit Versa 3 and Apple Watch SE, the look and feel of the Amazfit GTS 2e review is one of quality. The aluminium alloy body is lightweight but solid, with a matt black finish topped with a 1.65" HD AMOLED display.
There's a button on the right-hand side of the case that can be pushed if you want to move from the main display screen to the widget area, and back again. The display is really eye catching and boasts a resolution of 348 x 442 pixels (341PPI), which is protected by a 2.5D tempered glass lens. The overall effect this delivers gives an expansive feel to the display.
It's also possible to choose different watch faces, which can be changed from the default one, a faux analogue affair, by downloading one of several others via the app. Depending on your choice the effect is impressive to say the least because those colours really pop. The positive vibe continues with the silicon strap too, which is a smooth-in-feel effort that has a colour matched alloy buckle. Our example of the Amazfit GTS 2e was black, but it is also available in green and purple.
Usefully, the strap can be unclipped using tiny sliders on the underside for cleaning or changing for something else. While it doesn't feel expensive the strap is surprisingly durable and can be easily wiped down after a workout.
Amazfit GTS 2e: Fitness features
Any smartwatch-cum-fitness tracker worth its purchase price needs to pack a reasonable compliment of fitness features. And, in that respect, the Amazfit GTS 2e review does not disappoint.
If you start with the functions present on the device itself there are plenty to get started with, including a small mountain of sport modes that cover all of the obvious exercise areas such as Outdoor running, Walking and Outdoor Cycling but extend to Dance, Archery and even Equestrian. Starting and stopping your selected mode before, during and after your workout is easy while we rather liked the offline voice controls for managing our workouts too.
The list is comprehensive to say the least and the modes worked nicely enough for us during daily runs and free weights sessions. The menus are quite intuitive too and it's easy to drill further down into each one once you get the hang of it.
The built-in GPS works well enough and results seemed generally pretty accurate, especially if you're more of a casual fitness type. More serious athletes might find some of the features a little to thin on real data. As an example, the PAI (or personal activity intelligence score), which pins an age to your fitness level, seems like a good idea but we were never quite sure just how accurate it was.
Amazfit GTS 2e: Smartwatch features
The Amazfit GTS 2e works just fine as a smartwatch and can be nicely customized to suit your needs and tastes. If you get bored with the default face then, as mentioned earlier it's both quick and easy to download others with a quick dip into the app. The range of faces is a mixed bag, but there's something for most tastes.
Prior to that, however, you'll need to pick your way through the initial setup. After charging the watch using the magnetic dock that hooks onto the back of the case and installing the Amazfit Zepp app on your smartphone you'll want to register for an account. If you already have one with Amazfit then that does the same job. We had a little trouble after scanning the QR code and completing the firmware update but once we'd got past that it was plain sailing.
Exploring the device for the first time it appeared there are a couple of omissions though. While it is possible to receive app notifications and incoming call alerts you aren't able to answer incoming phone calls. The Amazfit GTS 2e has Bluetooth, which it uses to best effect when syncing data with the Zepp app, but you won't be able to make contactless payments using NFC either. Similarly, you'll need to sync the device with your phone in order to play your music. There's a widget for controlling your tunes on the Amazfit GTS 2e, but the music itself stays on your smartphone.
Nevertheless, there are plenty of smartwatch highlights. We grew to love the offline voice controls on the Amazfit GTS 2e. Spend a moment or two setting this up in the watch settings and you can carry out regular tasks using your voice instead of pressing or tapping anything. While the feature is undeniably handy during everyday use it really comes into its own when you start using the Amazfit GTS 2e for fitness sessions. Combined with impressive functionality including the ability to monitor blood oxygen saturation and also your stress levels the Amazfit GTS 2e makes you feel like you're wearing a much more premium device than it actually is.
Amazfit GTS 2e: Connectivity
The Amazfit GTS 2e comes with built in GPS and Bluetooth, but no Wi-Fi. When you first unbox the device you'll be prompted to scan the QR code that comes supplied. Using this you can pair the Amazfit GTS 2e to your smartphone. This allows you to manage all of your data much more extensively than on the device itself.
As an example, we would normally sync after getting out of bed in the morning to get an update on how our sleep patterns were faring. We'd then sync again after a run later in the afternoon or early evening, which updated calories burned and other performance-based figures.
Overall, we found the stats informative and they also appeared pretty accurate. Aside from a few issues we had with the software update on the initial setup we also found that occasionally the sync feature wouldn't complete. However, the more we got the feel of the device and app the less this all but disappeared, suggesting it was our error rather than that of the Amazfit GTS 2e.
Amazfit GTS 2e: Battery life
The Amazfit GTS 2e comes with a USB cord and magnetic dock that clips onto the back of the case into so it's possible to charge it up while you're working on your laptop. A 50% charge took about an hour, with a 100% recharge unsurprisingly taking about double that time. This is a definite bonus, especially if you tire of having to charge up devices and accessories on a seemingly daily basis.
Given the level of features and functionality on offer from the Amazfit GTS 2e, and its delicious colour screen, we were initially expecting battery life to be less than impressive. However, the device is just the opposite with the 246 mAh battery proving to be fantastic, especially considering it's armed with GPS and a plethora of user functions.
Even wearing it all the time and using many of the different modes we found we could pretty much forget about charging up the Amazfit GTS 2e for days at a time. The manufacturers suggest it'll keep going for a couple of weeks in smartwatch mode and we found no reason to disagree. If you're just using the basic watch features then add another week to that, no problem.
Amazfit GTS 2e: Verdict
The Amazfit GTS 2e is an impressive proposition that leaves a generally positive impression. There's no doubting the value for money aspect of the Amazfit GTS 2e, with its deceptively premium-looking design. Add on the set of features and functions, most of which can be tweaked and fine-tuned to suit your own preferences and you've got a device that performs as well as it looks.
It's easy to overlook the Amazfit GTS 2e's shortcomings, such as the inability to handle contactless payments, simply because it does such a good job in other areas. The battery life is brilliant, it's generally very easy to operate especially if you're working out and the data it syncs to the app can be used to build up a decent picture of your overall health, fitness and wellbeing.
Some of this data might admittedly not be quite as precise as the rivals we mention below, but if you're after an affordable first, or perhaps back up smartwatch-meets-fitness tracking device then the Amazfit GTS 2e makes a great place to start.
Also consider
If the Amazfit GTS 2e still seems too expensive, Amazfit does also have budget devices in the GTS2 Mini or Bip U Pro. If you like what you see here but want a beefier specification then Amazfit also has the GTR 2 and GTS 2 models, which fill in any blanks left by the budget limitations of the Amazfit GTS 2e.
Obviously you'll need to spend more to get more, so if you're doing that and want a more recognised brand then the Fitbit Versa 3 is one to consider.
Enjoying a similarly lofty profile and packed with high-end features is the Apple Watch SE, but it's also a more expensive option - although cheaper than the Apple Watch 5 and 6.
Finally, if you don't need a full-on fitness watch, you could consider a smart band instead - these are generally smaller and cheaper. Take a look at our best fitness tracker guide (or our pick of the best Fitbits) to get a better idea of what's going to be most suitable if your budget is a little tight.
Get the Fit&Well Newsletter
Start your week with achievable workout ideas, health tips and wellbeing advice in your inbox.
Tech expert Rob Clymo covers multiple bases when it comes to both reviewing and staying in shape, tackling everything from cars and bikes to coffee machines, as well as the latest fitness kit. Keen cyclist Rob can often be found working out, usually by manhandling very large kitchen appliances in and out of the house for testing purposes – one notorious incident saw his plasterwork damaged by LG's weighty and steam-powered 'smart wardrobe', the Styler.