Honor Band 6 review: a close-to-perfect budget fitness tracker
The Honor Band 6 is a brilliant budget fitness tracker, with a great screen, solid heart rate data and a long battery life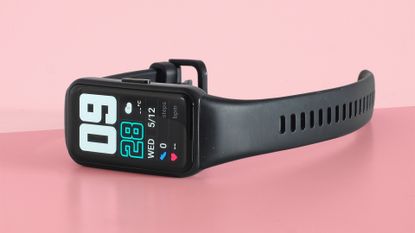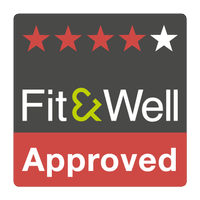 (Image credit: Andrew Williams)
The Honor Band 6 is close to being the perfect low-fuss budget fitness tracker. Buy one and you get slick software, long battery life and a great screen. Its Connected GPS doesn't work as hoped with most phones, which is disappointing, but there is a way around this issue if you like the sound of the rest.
Reasons to buy
+

Low cost

+

Long battery life

+

Excellent screen

+

Slick software for a budget tracker
Reasons to avoid
-

Connected GPS requires a workaround with most phones

-

HR scanner can struggle with high intensity workouts
The Honor Band 6 is a low-cost fitness tracker with a relatively large, bright and colourful screen.
In several respects it is just about the best fitness tracker you can get at the price. The Honor Band 6 is more advanced than the Fitbit Inspire HR. It's slicker and more fun to use than the Xiaomi Mi Watch Lite, and has more features than the Samsung Galaxy Fit 2.
We love using the Honor Band 6 - but there's a problem that may put many of you off entirely. Thanks to the way it works behind-the-scenes you can't map your runs properly with anything but an iPhone, a Huawei phone or an Honor phone, unless you start the exercise session from your phone.
After a few weeks of use I have come to accept this, and think the Honor Band 6 is worth buying for all its other strengths. But it does take away some of the fitness tracking immediacy that is part of the reason to get a band like this.
Let's dive into more of what made me love this fitness band during my testing.
Honor Band 6: price and features
The Honor Band 6 was released in China in late 2020 and the wider market in the first half of 2021. It retails for £44.99 in the UK and can be bought in the US for around $65.
It's £15 cheaper than the Huawei Band 6, which is very similar but has more tracking modes (Honor's has 10: outdoor and indoor running, indoor and outdoor walking, indoor and outdoor cycling, freestyle workout, indoor swimming, rowing and elliptical).
These modes don't actually add a great deal though, as they will record similar metrics, and largely slap a different tag on the recorded session in your workout history.
My view is that the Honor Band 6 is killer value, in that it offers a large color display of the sort you would only expect in a tracker that costs well over twice as much.
This is not an ultra-advanced fitness band, though. The Honor Band 6 does not have standalone GPS or downloadable apps.
However, it does have a reasonably solid heart rate sensor and can use your phone's GPS to map your runs, walks and bike rides (which, granted, means you have to take your phone along with you). It can also estimate your blood oxygen saturation, your stress levels and receive notifications from your phone. And the large OLED screen is used brilliantly to make the most of all of these features.
The Honor Band 6 is not perfect, but is an incontestable bargain.
Honor Band 6: fitness tracking
Overall, the Honor Band 6 is something of a delight, considering its price.
Its heart rate accuracy is easily good enough to satisfy someone after a tracker to match with regular 5K runs. It reacts quickly to changes in your effort, and I saw no unexpected spikes or dips in my recorded runs. While the results didn't track bpm-to-bpm with my heart rate monitor chest strap, it got a lot closer than an awful lot of affordable fitness bands, and nearer than some fitness watches double the price.
The Honor Band 6 doesn't nail high intensity workouts, mind. I struggled to get it to register much more than 160bpm when doing a 30-second sprint where my heart rate was already in the mid-high 150s.
The accuracy of post-workout maps will depend on your phone's GPS, but with most models should be on-par with a high-end running watch.
The way the Honor Band 6 displays stats during workouts is great too. Its large display lets it fit four pieces of information on each screen. For example, when you run you'll see your heart rate, distance, time elapsed and the time of day. A second screen shows your pace, cadence and calories.
You're only one screen swipe away from the stats you want to see. And while the positioning of these bits of info can't be customized, I don't generally expect to see such a feature in an entry-level tracker like this.
Honor Band 6: GPS
The Honor Band 6's GPS is it's biggest flaw, and in my mind the main reason you may give it a swerve.
The Band 6 has Connected GPS. This means that while it cannot receive GPS location data itself, it can borrow your phone's GPS signal. The end result is a tracker that seems like it has its own GPS chip as long as you take your phone with you.
However, there is a problem. The Honor Band 6 is unable to latch onto most phones' GPS signals if you start a tracked run or walk from the watch. It will simply say, "no GPS signal, unable to track route. Continue?" - and will then use its motion sensors to estimate distance instead.
You have to start the workout from the Huawei Health phone app to record a map of the route, unless you use a Huawei phone, an Honor phone or an iPhone. This is not ideal. One of the main draws of a fitness tracker is you can just start a workout with a couple of button or screen presses.
Still, if you're already going to use your phone to start a Spotify playlist or a podcast, diving into Huawei Health quickly is not necessarily a deal-breaker. I got used to it, after an initial spell of frustration.
Why does this happen? A little further research suggests it's because the Honor Band 6 needs Huawei Mobile Services, a piece of background software. There is still a version of this available on Google Play, but given it was last updated in late 2019, it's clearly not going to be new enough to satisfy a 2021 fitness tracker. I tried downloading it but this did not help.
It is likely a side effect of Google's severing ties with Huawei, after it was blacklisted by the US government.
Honor Band 6: screen
Back to the good bits, and the Honor Band 6 is best-in-class for letting you actually take a look at your stats post-workout.
At this price I'm used to digging right into the phone app to look at things like heart rate graphs, but the Honor Band 6 lets you see them on your wrist. Full visualizations of your heart rate, cadence and pace are right there in graph form.
Honor can only do this so successfully because the Band 6 has a ridiculously good screen for the price. This is a 1.47-inch 368 x 194 pixel AMOLED display. It's very sharp, and the high number of pixels per inch lets it draw intricate graphics, and pack loads of information onto a single page with exceptional clarity.
You see this in action in plenty of the watch faces too. A single one might show you the time, the date, your step count, heart rate, calories burnt and the weather — all without looking cramped.
It's one of the benefits of using a long rectangular screen. Honor can fit in more stats above or below the actual watch display without making the display seem as overstuffed as a holiday suitcase.
AMOLED technology also gives the Honor Band 6 screen great color and superb contrast. But it isn't perfect.
You can't make the screen stay on all day. It wakes up at the flick of a wrist, and you can increase the wait before it times-out, but there is no 'always on' mode in the Honor Band 6.
You can also set the screen to stay on for up to 20 minutes — not quite enough for most people to run a 5K, but handy nonetheless.
This wearable doesn't have an auto brightness mode either. You have to set the screen power manually, from 1-5, in the Settings menu. Still, the default mid-level brightness is high enough to make your workout stats visible during an outdoors run, and isn't glaring indoors.
Honor Band 6: Interface
Solid use of the Honor Band 6's large screen is seen throughout the interface. For example, when you flick left and right from the watch face you'll see graphs for your heart rate and stress, Apple Watch-style activity rings and the weather. In each case these show loads of information very cleanly.
In the heart rate page, you see not just your current heart rate but a graph of the day, the highest and lowest results and an estimate of your 'resting' heart rate — all on one screen. And if you want to see even more info, you can go to the 'app' versions of these home screens, which show extra pages of info. In Heart Rate, there's a further breakdown of how long you've spent in each of the heart rate zones during the day, from 'warm up' and 'fat-burning' to 'extreme'.
You get none of this in the rival Xiaomi Mi Watch Lite, which you may assume would be more advanced from a glance at their designs.
I imagine many Honor Band 6 buyers won't dig into this stuff too often. It's a cheap, accessible tracker for normal people, not obsessive stat-heads. However, everyone can appreciate how smooth the Band 6 feels. The software is quick and responsive, and pages scroll with lovely smartwatch-like transitions.
This is just not what I expect to see in a fitness tracker this affordable, and is a big part of why I enjoyed using the Honor Band 6 so much.
Honor Band 6: design and other features
After that love-in, let's bring things back down to earth. The Honor 6 is a very nicely presented budget tracker, but it's no Apple Watch-replacer.
Its screen covering is glass, but the actual body of the band is plastic. And its periphery features are quite simple.
For example, the Music app lets you control music played on your phone (including during exercise tracking) but the watch itself can't play tracks and stream them to Bluetooth headphones. The Honor Band 6 will receive notifications, but you can't reply to them on the watch.
The Breathing Exercises mode is quite simplistic too. It's a visual prompt to show when you should breathe in and out. You can choose the speed of the breathing rhythm, and the duration from 1-3 minutes. It shows how much your heart rate slowed during the session, but it's not going to make you give up your Headspace subscription.
However, battery life is excellent. Honor says it lasts up to 14 days, or 10 days if you switch on all the features. We did just that and saw stamina of around 10 days, which we count as a win for the Band 6.
Honor Band 6: verdict
The Honor Band 6 is a superior budget fitness tracker in most respects. It has a lovely screen that Honor exploits very successfully, heart rate tracking during exercise is mostly solid and the battery lasts a long time.
There's no Full GPS here, and Connected GPS — one of the Honor Band 6's best features — requires a workaround with most Android phones. This is why I have to give this bargain band a qualified recommendation, not an unreserved one.
However, if you can get over that substantial stumble I think you'll like the Honor Band 6 a lot.
Also consider
Fitbit Inspire 2
The Fitbit Inspire 2 is significantly more expensive than the Band 6 but has fewer features. It can't record your blood oxygenation and the screen is far less impressive. Plus, it's smaller, monochrome and relatively blocky. Overall, the Inspire 2 seems kinda basic next to the Honor Band 6. But, if Fitbit is your preferred brand, then this is the alternative to consider (see Fit&Well's list of the best Fitbits for more from the famed fitness tracker brand).
Xiaomi Mi Watch Lite
This budget rival actually has more impressive features than the Band 6. The Xiaomi Mi Watch Lite gets Full GPS, and a display that looks from a distance more smartwatch-like. However, the Band 6's screen is brighter and its software is far more slick and responsive. The Xiaomi's heart rate readings are also less reliable in my experience. Overall, I enjoyed using the Honor Band 6 more.
Andrew is a freelance contributor to Fit&Well. He has written about health and fitness for more than a decade, specializing in consumer tech. When not testing fitness tech for Fit&Well he writes about fitness for Forbes and contributes to publications including WIRED, TechRadar, Stuff, Trusted Reviews and others. Andrew runs to keep fit, and can often be round jogging around the parks of South London with several wearables and a heart rate strap attached. He also enjoys indoor cycling, using a turbo trainer and platforms like Zwift to get some kilometers in while avoiding London's busy streets.