There's not much the versatile Nike Air Zoom Structure 24 running shoes can't do, we just wish they were lighter
They're easy on the eye, but are the Nike Air Zoom Structure 24 running shoes a case of style over substance?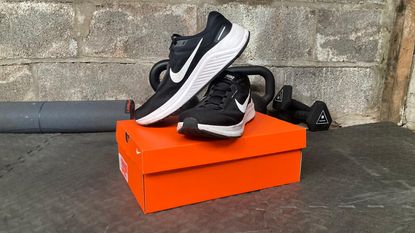 (Image credit: Future)
Slightly heavier than we usually like, this is still a versatile running shoe with a cushioned yet reactive sole suitable for keeping you comfortable on medium-long distance runs. It can feel lumpy underfoot on certain surfaces, but it's certainly very durable thanks to the outsole design.
Reasons to buy
+

Versatile

+

Stylish design

+

Hard rubber outsole for durability
Reasons to avoid
-

Heavy

-

Not overly breathable

-

Lumpy forefoot
Get the Fit&Well Newsletter
Start your week with achievable workout ideas, health tips and wellbeing advice in your inbox.
Thank you for signing up to Fit And Well. You will receive a verification email shortly.
There was a problem. Please refresh the page and try again.
The biggest selling point of the Nike Air Zoom Structure 24 is their versatility; when it comes to running, there's very little they can't do.
This is largely down to their neutral ride and cushioned-yet-reactive sole, which combine to provide comfort and performance no matter the distance – as one of our tried and tested best running shoes for men, would you expect any less? Their sleek, understated design looks good too, so they can double up as streetwear if you really want to get your money's worth.
A "crash pad" (softer section of foam) in the heel of the midsole offers a bit more give, encouraging a smooth transition from heel to toe, and the reasonable 8mm offset or drop will suit heel and midfoot strikers alike. So, if you're a newcomer wondering how to get into running, these sneakers could be a good place to start.
Their cushioned ankle and tongue round off a plush upper that cradled my feet comfortably, with a molded heel locking them into place so I never fell victim to blisters. However, this feature is responsible for the shoes losing a few points too; the added padding meant my feet overheated in warm weather and increased the overall weight of the shoes. Tipping the scales at 11oz (312g) they're on the heavier side as far as running shoes go, and I felt these extra ounces on longer runs.
However, it does pick up points for its robust feel, with a hardened rubber outsole laid on top of the soft foam midsole to improve the shoes' durability. And, while we're yet to see how they stand the test of time, we can say the sole looked as good as new after more than 30km of test runs.
So, if it's an all-rounder you're after, you can't go far wrong with the Nike Air Zoom Structure 24.
And, if you feel like you need a few more pointers before finding your sole-mate, try our feature on how to choose the right running shoes for you.
Nike Air Zoom Structure 24: price and features
The Nike Air Zoom Structure 24 can be bought for $130 in the US or £109.95 in the UK via the Nike website – marginally lower than many of its direct competitors. They can also be bought from a wide range of online stores, with many offering discounted rates.
Don't expect vibrant colorways like the Saucony Men's Ride 15 though. There are only two available: black and white, or old royal blue, black and racer (in layman's terms, blue, black and white).
When it comes to features, Nike promises "cushioned responsiveness" – two terms that have previously been at odds with one another. To achieve this, it has a thick wedge of soft foam for a midsole, but under the ball of the foot there is a Nike Zoom Air unit (a cushioning system made from pressurized air and tightly stretched fibers, designed to provide a more explosive reaction).
In contrast, a "crash pad" in the heel offers a softer feel than the rest of the foam midsole, with the intended purpose of encouraging a smooth heel-to-toe transition with each stride – something heel strikers will appreciate. (You can find out more about running foot placement in our piece on three running mistakes you're probably making.)
Nike developed this feature following feedback from hundreds of runners, and the brand says it means the shoe offers more support for runners with a tendency to excessively overpronate (where their ankles collapse inwards).
The mesh upper is designed for durability, as too is the hard rubber outsole that forms a protective layer between the foam midsole and the ground. This has horizontal grooves in the forefoot to improve flexion, while vertical grooves along the outer edge of the outsole are designed to add stability.
To round off the features, a softer lining around the heel and ankle has been added to discourage socks from bunching up when you run, there is padding around the heel and tongue for comfort, and a molded heel hugs the foot securely.
Nike Air Zoom Structure 24: design and technology
As per usual, Nike are guilty of complicating matters by assigning fancy names to their features – looking at you, Zoom Air units. But, now you know what they mean, it's time to see if the brand's claims hold water.
I tested these sneakers by putting them through a range of runs, racking up over 30km with a succession of interval sessions, speedwork, fast 5ks, recovery runs, easy miles and longer distance jogs. During this time, I was impressed by the cushioning and crash pad, which complemented our natural stride.
The sole wasn't as soft as other everyday running shoes I've tried, providing a fairly reactive feel well-suited to pushing the pace on middle-distance runs (around the 10k mark).
This was partly down to the Nike Zoom Air unit under the ball of the foot, which offered a noticeable firmness when I pushed off through the forefoot – something I appreciated when aiming for a faster pace. However, with each step on hard surfaces like tarmac I could lightly feel the shape of the Zoom Air unit under my forefoot, creating a subtle but unpleasant lumpy feel.
The upper is accommodating, with the plush padding around the ankle and tongue making them incredibly comfortable from the get-go. Nike's "Dynamic Fit" lacing system worked well to tighten the sides of the shoe around my narrow feet with minimal bunching of the mesh around the toe box – a common problem – and the molded heel locked my foot into place to prevent any unwanted movement or rubbing during runs.
However, we do have to question Nike's claims that it has created an "airy upper with breathability right where you need it". We found our feet overheated on faster runs, or when the weather grew warmer, with the ample padding proving stifling at higher temperatures.
Still, for slower-paced sessions, or in mild conditions, running in these shoes was an enjoyable and comfortable experience.
Nike Air Zoom Structure 24: fit, feel and comfort
The Nike Air Zoom Structure 24 is, overall, a very comfortable shoe. The "cushioned responsiveness" of the midsole provides a firm ride for a soft, everyday shoe, striking a nice balance between cushioning and reactiveness. The durable mesh upper offers an accommodating fit for wider feet, and the Dynamic Fit lacing system works well to tighten the shoe evenly if you require a narrower fit.
The crash pad in the heel allowed us to settle into a natural striding motion, with a smooth heel-to-toe transition, and the molded, padded heel locked our feet securely into place immediately. So, if you want to get started straight away, you can comfortably wear these running shoes from the moment they arrive without the usual break-in period.
However, in our eyes, the shoe is let down by a couple of faux pas.
Firstly, the design isn't as spry as most of its direct competitors (such as the Saucony Ride 15 and Asics Gel Nimbus 24). Weighing in at a comparably heavy 11oz or 312g, the bulky padding around the heel and tongue adds ounces while also causing our feet to heat up on faster runs.
Our second small gripe, which may well be subjective, is the prominence of the Zoom Air unit. This clever technology has been present and popular in Nike shoes for decades, providing a firmer, more reactive section in the sole of the brand's footwear.
Yet, in the Structure 24, we found it didn't quite sit right. When running on roads and less forgiving terrain, we could feel the unit under our forefoot. And, while some people may enjoy the added responsiveness when compared to softer foam midsoles, we weren't fans of the somewhat lumpy feel.
Nike Air Zoom Structure 24: support
The Nike Air Zoom Structure 24 is a neutral shoe with an 8mm drop from heel to toe. The cushioning feels supportive yet responsive on medium distance runs (between 5-15km) and is able to turn its hand to faster runs thanks to the firm Zoom Air unit in the forefoot – though we did find this slightly lumpy.
The foam midsole is built up around the instep of the foot to support runners with a tendency to overpronate (where your ankle collapses inwards), providing additional stability, and the outsole was brilliantly grippy on all terrains I tested it on (from tarmac to trails to wet grass).
Nike Air Zoom Structure 24: user reviews
The Nike Air Zoom Structure 24 scores favorably with customers, earning a near-perfect 4.6 out of five stars from around 50 reviews on the brand's website.
Buyers say they like the clean, simple design, and many say they enjoy wearing the shoes for everyday activities or active jobs where they're on their feet for much of the day.
Runners enjoyed the level of cushioning on offer and several feel the shoe offers optimal comfort. However, some say they find the sole too soft.
Verdict
The Nike Air Zoom Structure 24 is a versatile everyday running shoe offering out-the-box comfort and a cushioned yet responsive ride, ideal for faster mid-long distance runs. They'll see you through easy miles and recovery runs too, though we did find they felt slightly sluggish towards the latter stages due to their heavier (11oz or 312g) design.
The durable mesh upper is accommodating and, twinned with the hard wearing rubber outsole, gives the shoes a robust feel likely to stand the test of time. The forefoot feels lightly lumpy on harder surfaces like tarmac due to the Air Zoom unit in the midsole, but this does offer a firmer run than most everyday trainers making them better suited to runners who enjoy upping the pace every once in a while.
Also consider
Hoka One One Rocket X
If you're after a more responsive ride, try the Hoka One One Rocket X. With their carbon plate, they provide plenty of energy with each step and feel like they're doing a lot of the work for you – perfect for chasing down your personal bests.
Brooks Ghost 13
A solid everyday sneaker needn't cost an arm and a leg. The Brooks Ghost 13 is a great option for beginners, with our tester finding it to be an "oh-so-soft and smooth road running shoe. You can also grab a bargain if you keep an eye out online, with prices plummeting in some retailers' sales. It's by no means a fast shoe, but won't let you down as you rack up easy miles.
Get the Fit&Well Newsletter
Start your week with achievable workout ideas, health tips and wellbeing advice in your inbox.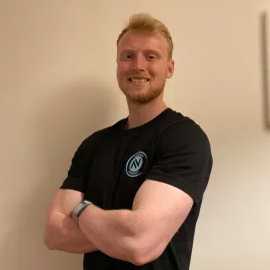 Harry Bullmore is a Fitness Writer for Fit&Well and its sister site Coach, covering accessible home workouts, strength training session, and yoga routines. He joined the team from Hearst, where he reviewed products for Men's Health, Women's Health, and Runner's World. He is passionate about the physical and mental benefits of exercise, and splits his time between weightlifting, CrossFit, and gymnastics, which he does to build strength, boost his wellbeing, and have fun.
Harry is a NCTJ-qualified journalist, and has written for Vice, Learning Disability Today, and The Argus, where he was a crime, politics, and sports reporter for several UK regional and national newspapers.