Oppo Watch review: A good WearOS watch with tons of fitness features
The Oppo Watch is full of fitness tracking features and advanced health metrics. Can it beat out its top competitors?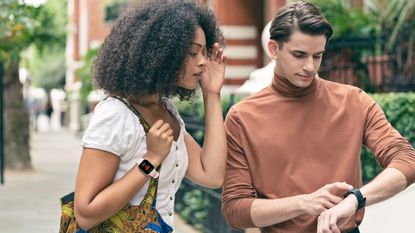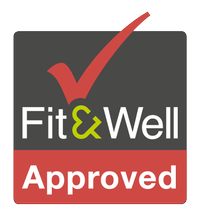 (Image credit: Oppo)
The Oppo Watch's advanced health tracking and big suite of fitness features means it's one of the best WearOS fitness watches you can buy, but it sacrifices build quality and a premium feel.
Reasons to buy
+

Excellent fitness tracking

+

Smartwatch functionality

+

Bright, clear screen
Reasons to avoid
-

Mediocre battery life

-

Competing WearOS and Heytap features

-

Plastic 41mm doesn't have premium feel
Welcome to Fit&Well's Oppo Watch review. We've gone hands-on with the latest wearable smart watch from the sleeper electronics brand to give you the lowdown on the battery life, fitness technology, health metrics, performance and design.
Oppo isn't very well known in the wearable tech sphere yet, but the Chinese manufacturer does make some fantastic phones. However, the Oppo watch is full of great functionality, accurate sleep tracking and ranks among the best WearOS watch experiences we've ever tried. It's also got plenty of convenient fitness tracking features, although it doesn't have quite the expansive range as the top-tier Fitbit devices.
To make the review simple to navigate, we've broken it up into design, fitness tracking, sleep tracking, battery life and performance. But we'll cut to the chase: the Oppo Watch is a good smartwatch with great fitness tracking and health metrics, even if the UI and build quality isn't quite up to some of its premium competitors.
Oppo Watch review: Price and availability
The Oppo Watch is available in two sizes, 41mm and 46mm, from 3 September 2020. The 41mm model retails for £229 in black, silver and rose gold. Meanwhile, the 46mm model, available in black and glossy gold, retails for £369. Both models are available from Amazon and the Oppo website.
Oppo Watch review: Design
The Oppo Watch comes in 41mm and 46mm watch face sizes, and it's the 41mm size we got to test. The watch has a simple silicone strap with a loop, and a 1.6" AMOLED rectangular watch face with curved pebble corners.
There's no denying the device looks familiar: it's missing the scrolling crown, but it's very reminiscent of the Apple Watch. And, come to that, the Fitbit Versa 2. In place of the Apple Watch's crown is a power button and a volume rocker, which is ergonomic to use. The layout of apps is different, forming squares rather than screens, so the scrolling crown button isn't really missed.
We didn't get a chance to test the 44mm screen, but the 41mm is a nice size and looks great on the wrist. The whole package is nicely put together. Unfortunately, whereas a lot of the premium smartwatches and fitness trackers incorporate metal into their designs to evoke that satisfying weight, the Oppo Watch has an all-plastic casing.
It consequently affects the look and feel of the watch: it's extremely light on the wrist, where you would expect a little more heft for something of watch size. It lends to the Oppo Watch feeling a bit cheap, although it doesn't affect the performance in any way. The 46mm comes with a (LTE)4 sculpted with a 6,000-series aluminium alloy frame,so that should go some way towards redressing this problem.
Oppo Watch review: Fitness tracking
Because the watch is based on WearOS functionality, it has access to a native suite of fitness features, which can accurately map fitness and fat-burning runs, outdoor walks and cycling.
It also has access to the Google Fit suite of workouts, over 40 different kinds of exercises including strength training, fitness walking and specialist sports: everything from football to frisbee to mixed martial arts.
The tracking is accurate, using GPS and the accompanying HeyTap Health app to compare your workouts. Google Fit goes one step further, offering you challenges and the chance to race against your previous times.
The base software on Wear OS is Google Fit, which uses Heart Points (each heart point is approximately one minute of exercise) and a separate "active minutes" metric. These will need tweaking depending on your goals: the watch begins at base targets of 10 Heart Points, which can be achieved with a ten-minute walk.
However, Oppo's Heytap Health App also offers separate Activity Minutes and Heart Rate tracking, and these require almost no setup. These features do compete with the Google Fit functionality, but we found the base heart rate tracking was so intuitive that we didn't use the Fit setup very much.
The heart rate tracking is accurate, providing readouts of everything during the day, helping you identify trends. Your historic heart rates are visible on the Heytap Health app, so you can take this research further.
Oppo Watch review: Sleep tracking
Oppo Watch tracks your sleep between 8pm and 10am the next day. That should cover most sleeping patterns (with the possible exception of shift workers). Your sleep time is calculated based on the amount of time you spend awake, in light sleep or deep sleep cycles.
It's conveniently displayed in a three-bar graph, and again, you can look at your historic weekly and monthly sleep scores on the Heytap app. It's a really useful, ergonomic way of displaying historic health data, showing you average numbers across the board.
Oppo Watch review: Battery Life and other features
Battery Life, unfortunately, is nothing to write home about. Oppo claims its 300mAh battery will last up to 24 hours, and up to 14 days in smart mode. It's a little less than advertised, unfortunately, with around 20 hours or so of battery life in regular mode before requiring a recharge. Luckily, the watch charges remarkably quickly with its VOOC snap-on fast charging, taking around 90 minutes or so before reaching full capacity.
Otherwise, the Oppo Watch retains notification functionalities of your usual smartwatches, and it can accept and receive calls thanks to the in-built speaker and microphone. It's quite loud, so the call functionality is robust, and you can cancel or send calls straight to voicemail from your wrist.
The UI is simple to use and functional, and with swappable watch faces, you can customise your look to suit your needs. The watch's gyroscope will kick the face into life with a quick flick of your wrist, but it's not quite up to the standards of other WearOS watch such as the Moto 360, which is much more sensitive. Occasionally, the Oppo Watch requires an extra "smartwatch flick" of the wrist to bring it to life. You can always push the button instead, but with smartwatches today, you shouldn't have to.
The Watch comes fully equipped with Google's full suite of features, including Google Maps and Google Pay, so you'll be able to zap your contactless cards from your wrist.
Oppo Watch review: Verdict
The Oppo Watch is packing a load of highly advanced health and fitness features. it's a wonderfully well-tuned watch with accurate tracking, and it's definitely got enough credibility to fill the dual niches of fitness tracker and smartwatch. The notification and call-from-watch voice functionalities ensure it's a great WearOS watch, especially with access to all the apps from the Google Store like Spotify and Strava.
However, the 41mm model sacrifices battery life, build quality and a premium feel to achieve this. At £229, it's still a great price for a WearOS smartwatch of this calibre and a very, very good fitness watch.
However, the Moto 360 is currently available for a bit cheaper, £200, which fills a similar niche in the WearOS Watch market and is satisfyingly big, metal and chunky. If you don't mind your outer casing being lighter or not having much metal, the Oppo Watch is for you, especially if the Moto 360 returns to its original price.
Liked this?
Matt Evans is an experienced health and fitness journalist and is currently Fitness and Wellbeing Editor at TechRadar, covering all things exercise and nutrition on Fit&Well's tech-focused sister site. Matt originally discovered exercise through martial arts: he holds a black belt in Karate and remains a keen runner, gym-goer, and infrequent yogi. His top fitness tip? Stretch.