New Balance Fresh Foam Hierro V6 review: a supportive shoe for rugged environments
The New Balance Fresh Foam Hierro V6 shoes provide ample stability for hiking and trail-running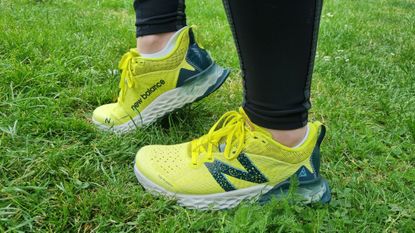 (Image credit: Future)
With lightweight, responsive cushioning and a seriously grippy outsole, this shoe manages to pack in everything you'd need for a long day's hike or trail run. Between the wide base of the shoe and the back-end heel rudder, there's plenty of support to make sure you stay on your feet.
Reasons to buy
+

Sturdy design

+

Excellent cushioning

+

Breathable upper
Reasons to avoid
-

Restrictive toe box

-

Clunky aesthetic
The New Balance Fresh Foam Hierro V6 shoes are sturdy beasts. They feature a hardened toe cage, a Vibram outsole and a robust upper infused with TPU threads. Not only is this a shoe that's built to last, it's one that's designed to keep you upright with its supportive features.
We tested them out over a number of terrains, running with them on flat surfaces and using them to hike up uneven, rugged terrain. While they certainly hold their own as a trail running shoe, we actually think these are some of the best walking shoes you can get.
Our only real reservation with these shoes is the aesthetic; they don't look appealing. This isn't a shoe that you can get away with wearing casually during the day. But if you're looking for shoes that will protect you while you tackle off-map trails, then these are a solid choice.
Design and technology
This sneaker comes with New Balance's famous 'fresh foam' midsole, which is widely adored by runners. It's lightweight and springy, so it feels like it's propelling you onwards – and it really works in rugged walking shoes, as it effectively cushions your feet from uneven terrain. When we hiked over a riot of gnarly tree roots and rocks, we couldn't feel them underfoot.
The shoes also feature fancy Vibram outsoles, which offer a deep tread for extra grip. What's particularly clever about this outsole is that the raised treads feature little slopes between them, which makes it more difficult for pebbles to get stuck. When we were tackling gravelly terrain, we didn't have any hitchhikers lodging in there.
The upper is made of a tough synthetic material, which is fairly breathable yet durable. It's interwoven with TPU threads, which is a type of plastic; this isn't a particularly environmentally-friendly shoe, unlike the Allbirds Tree Runners. But given how durable they are, you won't have to replace them frequently.
There's also 'Toe Protect' technology printed into the shoe, which is basically a thin layer of hardened rubber running around the edge of the front toe cage. In theory, this should offer protection against rocks and debris. We actually found that this felt a little restricting around the edges of our feet. We also noticed that the upper seemed to wear away quickly on this area of the shoe, exposing the grey material underneath.
When you put the shoes on, you'll notice that there's a little rudder at the back. This isn't to protect you against mud creeping up your ankles – it actually provides extra stability. If you're on uneven terrain or you're running downhill, this should help to keep you steady. It's effectively expanding the landing area of your foot, without feeling too cumbersome or awkward.
Fit, feel and comfort
These were immediately comfortable and secure when we put them on; the lace-up style means that you can get them as tight as you like, and the softly padded tongue meant that we didn't experience any chafing. The heel collar (around the rim of the shoe) is well padded, too; it's probably the thickest one that we've tested.
Thanks to New Balance's famous Fresh Foam material, which is used in the midsole, the shoe feels springy and light. This midsole is also great for protecting your feet from the repetitive 'shock' of striking the floor as you walk or run.
That midsole is coupled with a fairly rigid outsole though, so the shoe doesn't feel quite as 'soft' and pliable as your average high-end running shoe. Having a firm sneaker is great if you're tackling rough terrain, but if you're going to mostly be walking over concrete areas we'd recommend something that provides even softer cushioning, like the Skechers Go Walk Arch Fit Motion Breeze.
Support
There's a phenomenal amount of support here, which is great for tackling rugged terrain. You have a firm outsole, a rugged mesh upper and incredible grip on the bottom of the shoe. This is combined with that sturdy rudder on the back; we felt supported in all of our excursions, even when tackling slippery surfaces in the rain.
There is some gentle arch support here, but as this is primarily a rugged trail running shoe it feels quite firm and rigid underfoot. If you're after something gentler with more flexibility, you might prefer something like the Brooks Glycerin 19. While these are primarily a running shoe, we rate them as excellent walking shoes too, thanks to their cushioning and springy midsole.
User reviews
Reviews are fairly positive for these shoes, with the models netting themselves 4.2 out of five stars on the New Balance site. Happy customers praise the comfortable feel of the shoes and the grip on the outsole. Lots of people say that they use the shoes specifically for hiking and walking on trails, with many of them saying that they find the grip supports them nicely in slippery conditions.
The handful of negative reviews mostly focus on sizing issues, with customers saying that the shoe feels narrow – and the shoe actually is narrower than its predecessor (the V5) which had a slightly wider toebox. There are also some reviews that say that the cushioning feels insufficient, too.
Verdict
We rate these shoes highly for trail running and hiking. While they're not the most aesthetically pleasing design, they provide ample support for tackling uneven terrain. The superb grip means that you'll be able to handle any kind of ground, while the rugged upper and Toe Protection on the shoe will keep you safe from brambles and falling debris.
The shoe feels quite firm and the outsole is rigid, which is what you want in a shoe if you're going off the beaten path. But if you want a well-cushioned shoe that prioritises comfort over protection, you might be better off going with a less structured type of sneaker.
Also try
Skechers Go Walk Arch Fit Motion Breeze
These are our favorite walking shoes for urban environments, thanks to their comfortable arch support and serious amount of cushioning. The mesh upper is fairly breathable, so your feet should stay cool in warmer weather – and they're not too expensive either, coming in at around £40/ $40 less than the New Balance shoes reviewed above.
Brooks Glycerin 19
If you're specifically looking for a running shoe that can double up as a walking shoe, then this is our top pick. Lots of cushioning and a springy midsole means that this shoe will keep you light on your feet. They're not too heavy either, so they don't feel clunky when you wear them.
Get the Fit&Well Newsletter
Start your week with achievable workout ideas, health tips and wellbeing advice in your inbox.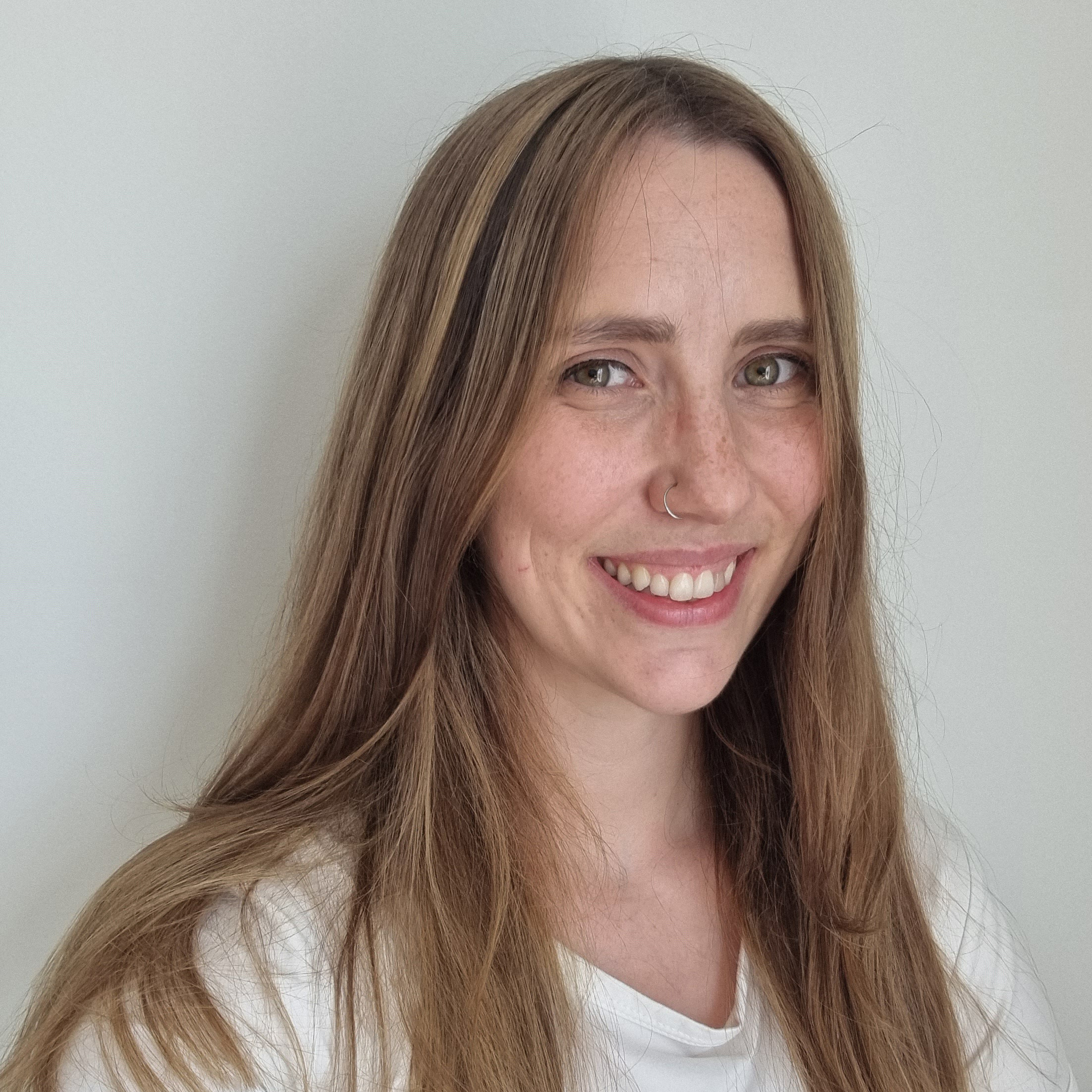 Ruth Gaukrodger is the fitness editor for Fit&Well and its sister site Coach, responsible for editing articles on everything from fitness trackers to walking shoes. A lot of her time is spent setting up testing protocols for our in-depth buying guides and making sure everything is reviewed to a set standard, so you can be confident we only recommend the best products on the market.
When she's not wrestling with equipment in our dedicated testing centre, you can find her pursuing running PBs around the streets of London or improving her yoga skills from the comfort of her living room. She's a keen believer in working out for enjoyment first and is always open to hearing about new, fun ways to exercise.